Cook with us #19 - chocolate orange overnight oats (vegan)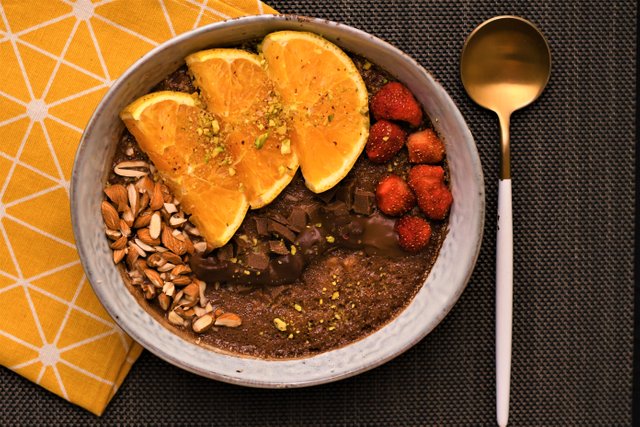 Who doesn't love chocolate (apart from crazy people)?! Chocolate is also just so diverse and is complemented by so many other flavours so I've combined mine here with orange oil- the smell just takes me back to family christmases when my parents would fill our stockings with chocolate oranges, so yummy!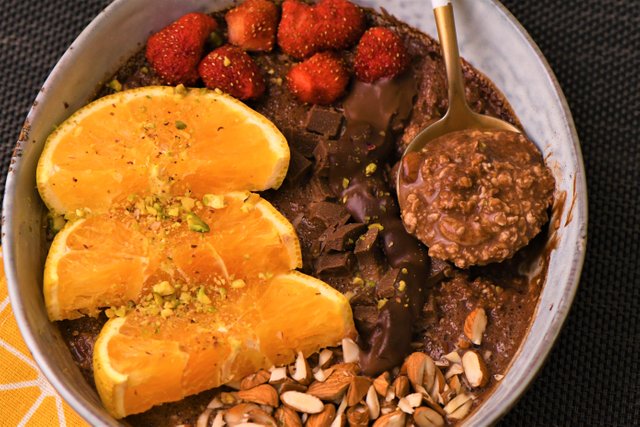 I've been making overnight oats quite frequently recently, mainly because no effort and cooking is required so I thought, why not do a collaboration between the above two! So here it is, a one-step chocolate orange oats recipe.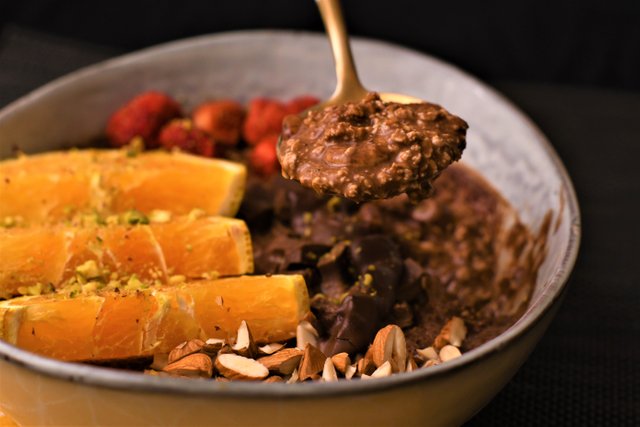 I combined oats with sweetened soya milk, cocoa powder, a hint of orange essence and left them overnight in the fridge. They were ready for me in the morning, just waiting to be hastily gobbled up!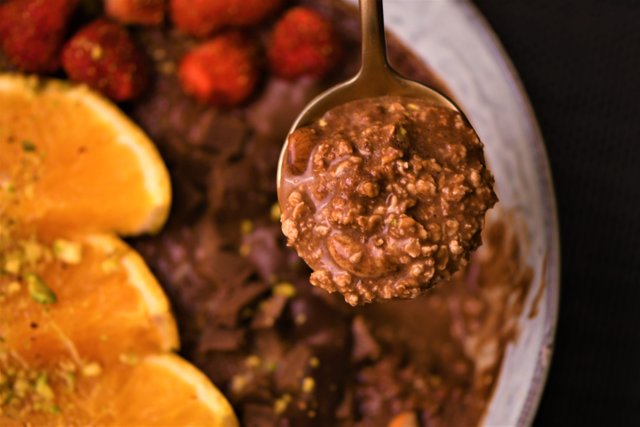 (I also greedily topped the bowl up with nuts and chocolate sauce, but of course that's optional!).