Well this was a challenge - It was so hot in Cyprus and still early enough in the morning but the Ice cream was melting before I could even work with it.
I decided on a Banana Split.
Ingredients - Low-fat vanilla Ice Cream
One banana cut in half longways
Chocolate sauce
Cream
Biscuit wafers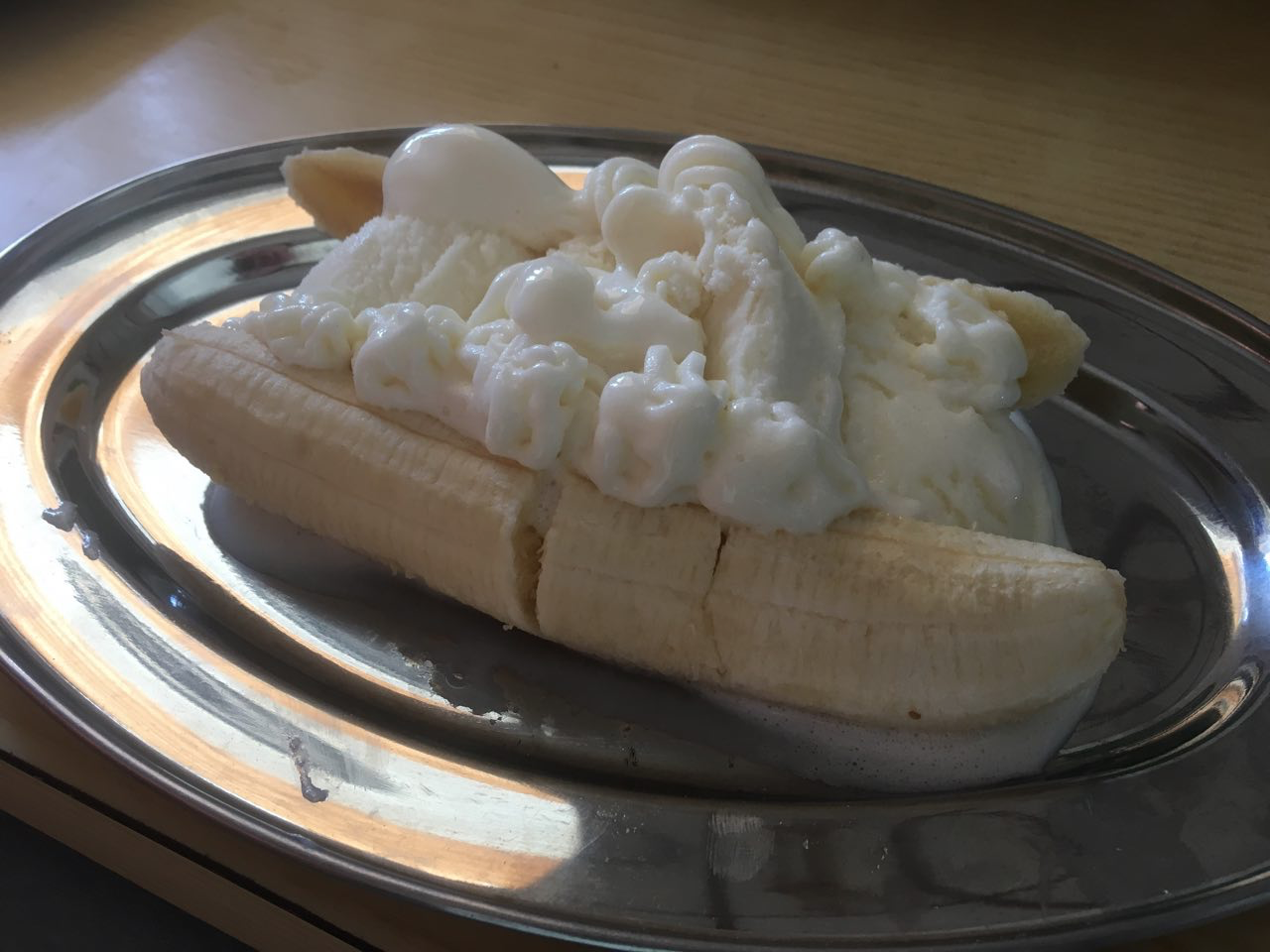 Cut the banana in half and attach to 3 scoops of low fat vanilla ice cream
Sprinkle with chocolate sauce and add cream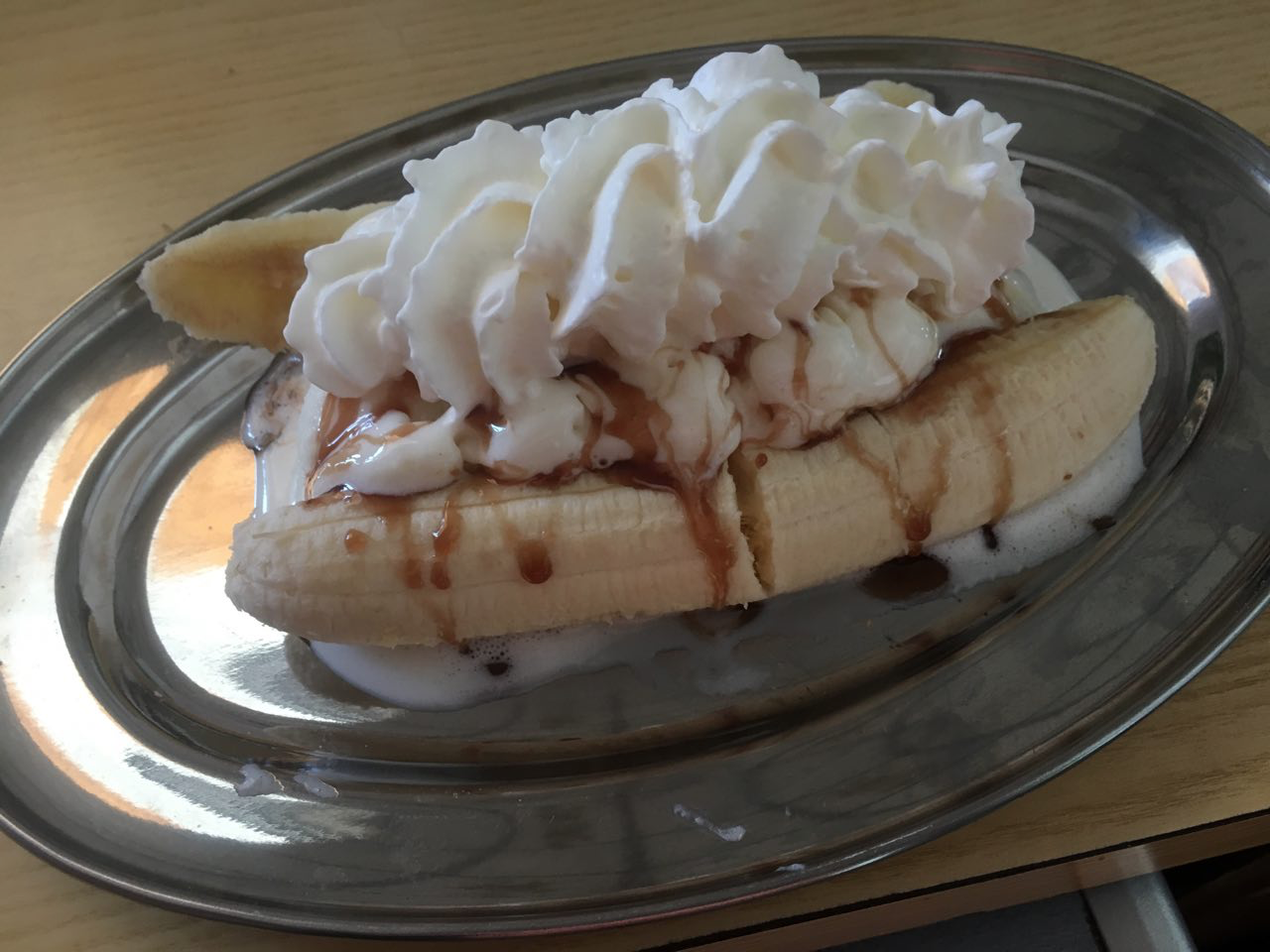 Finally add some curly wafers for decoration - and yummy taste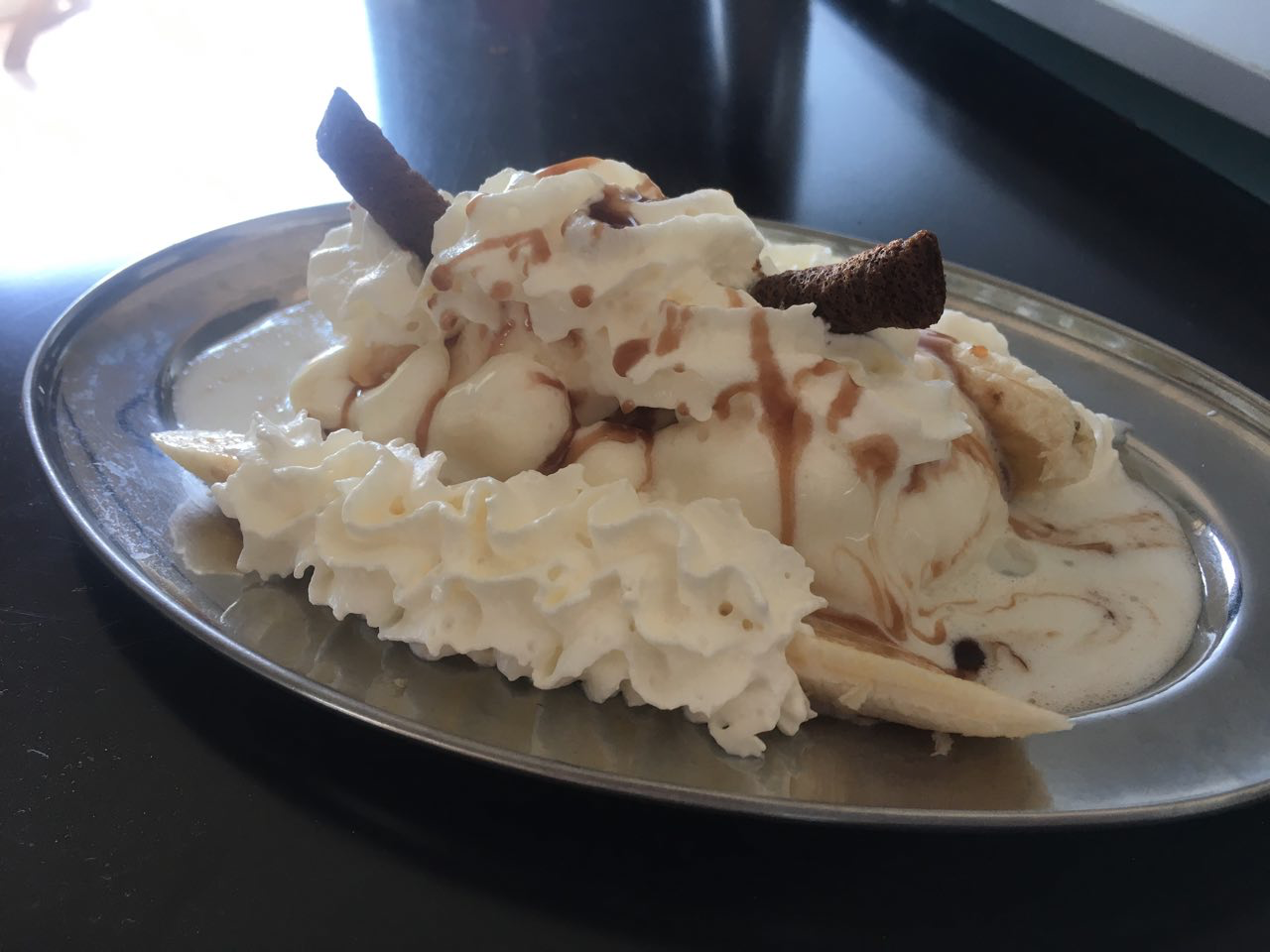 And there you have it - a simple but delicious dessert.
Enjoy