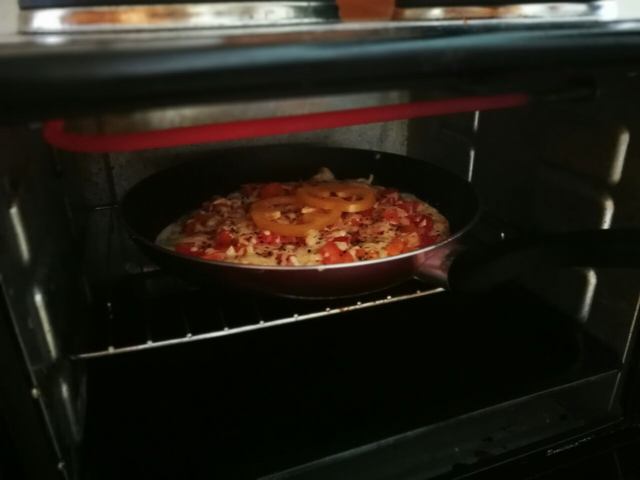 Many years ago and on the coast of Natal my parents went to a seaside village for a holiday with another couple. My mother tells of a story where the couples took turns in making breakfasts - each outdoing the other on every day. One recipe however was this breakfast pizza.
This is definitely something I will do when on holiday with others - makes such a different treat.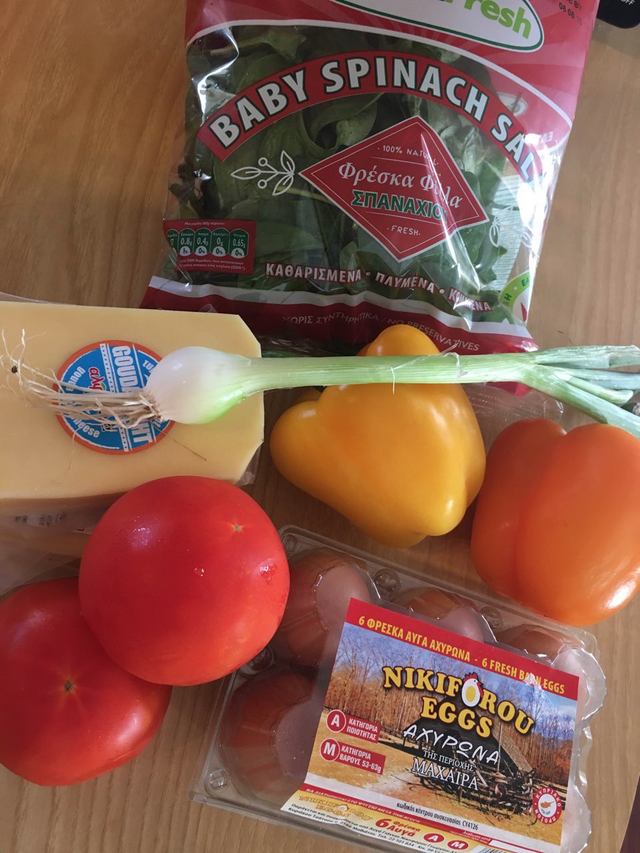 Ingredients:
2 eggs per person
diced yellow pepper
diced orange pepper
diced tomato
diced spring onion
baby spinach
grated cheese
himalayan salt and black pepper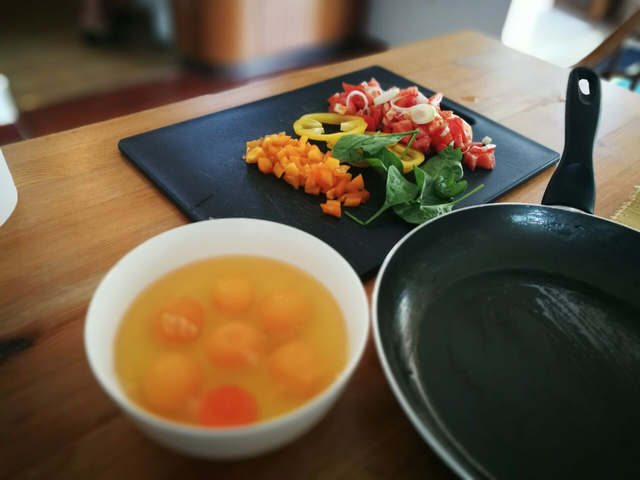 Add the eggs to a frying pan and fry lightly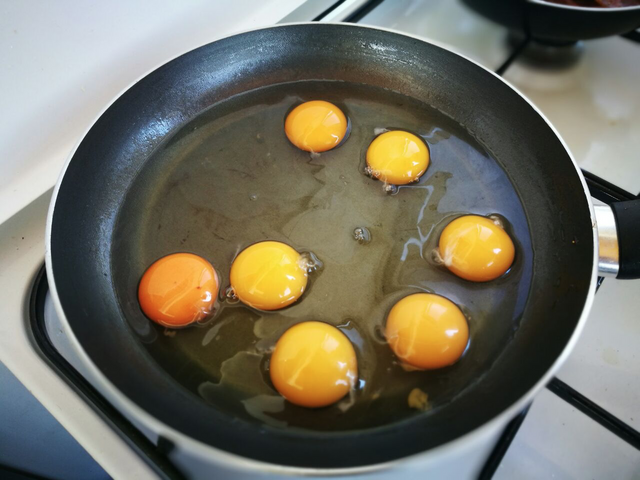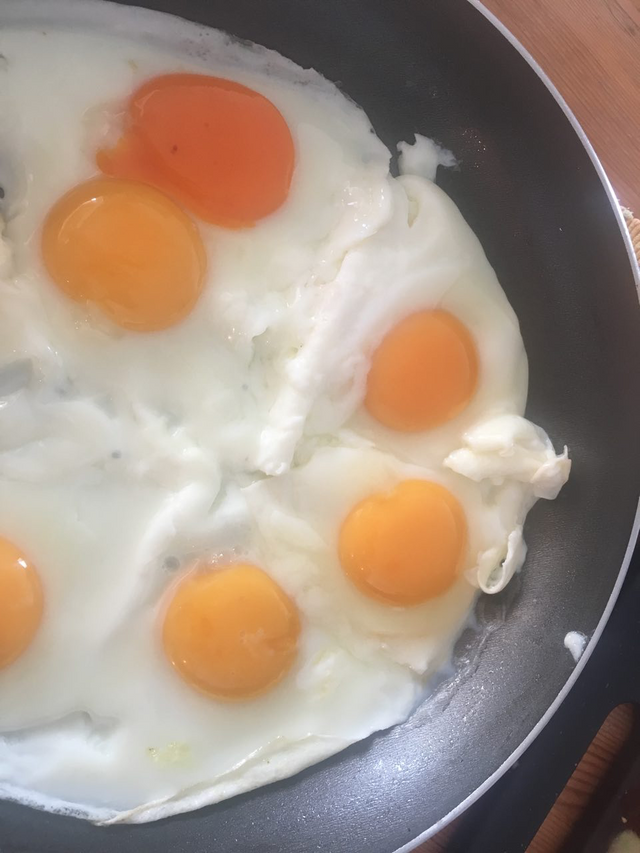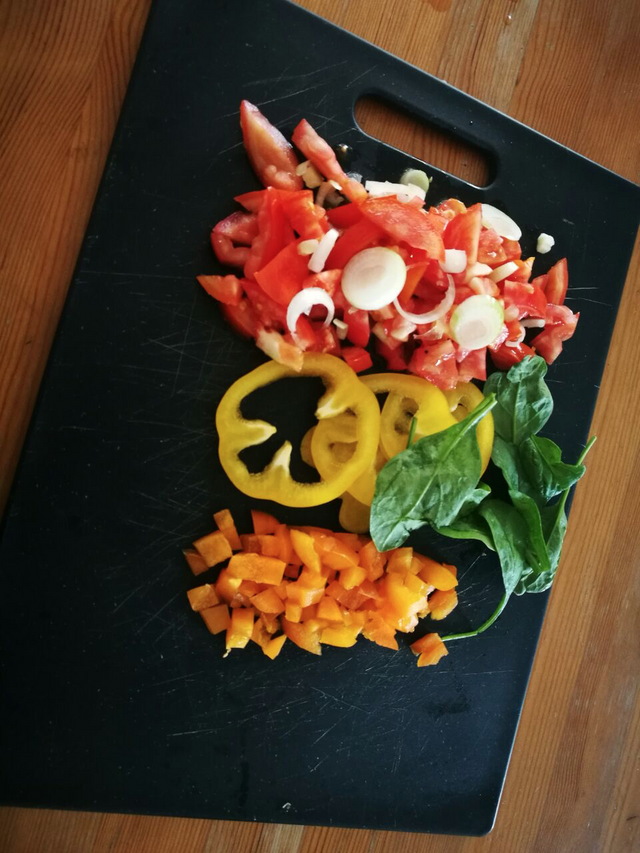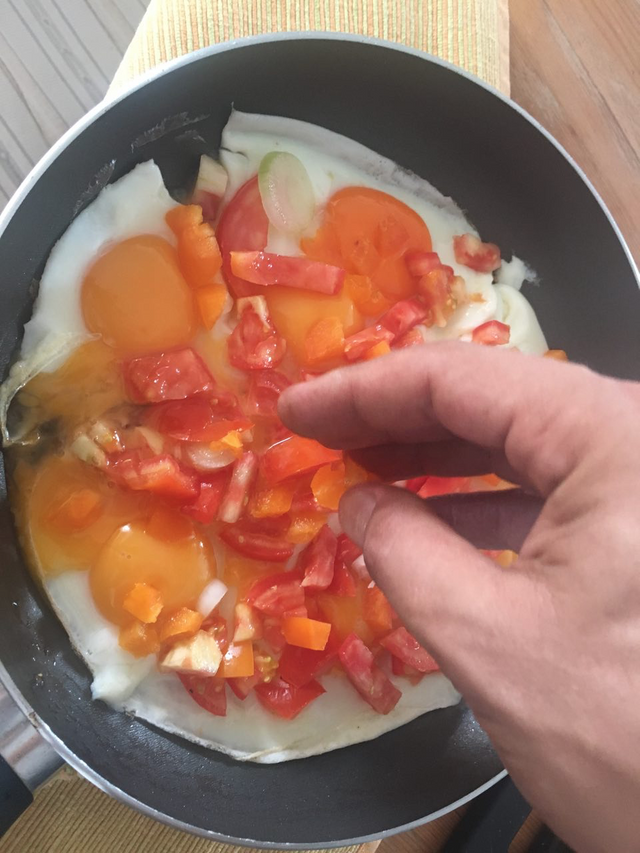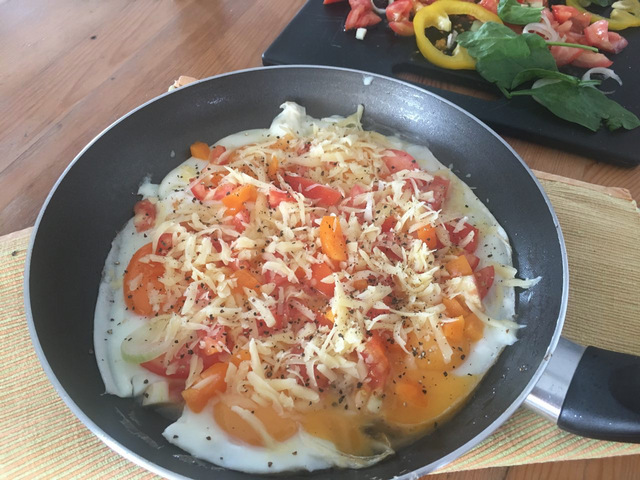 Add diced ingredients
Hold frying pan under grill until the cheese has melted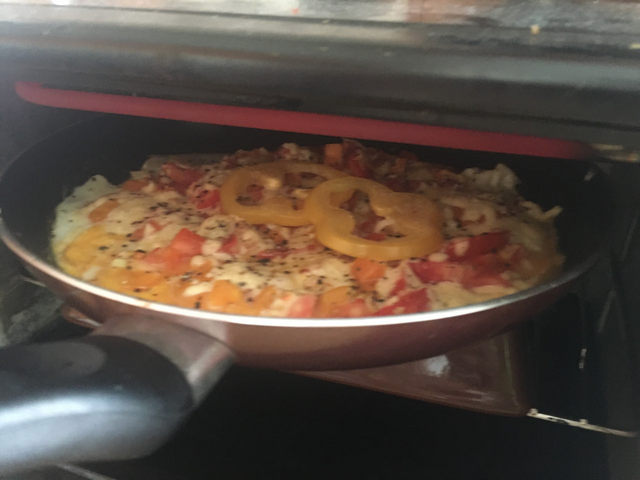 Relax and enjoy whilst serving everyone at the same time. For those who enjoy meat - can be served with diced cooked bacon and sausage.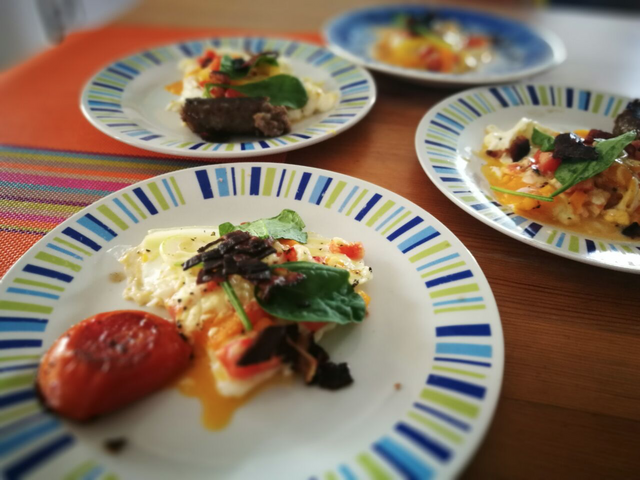 Amazing for serving 4 persons.
Hope you enjoy!!