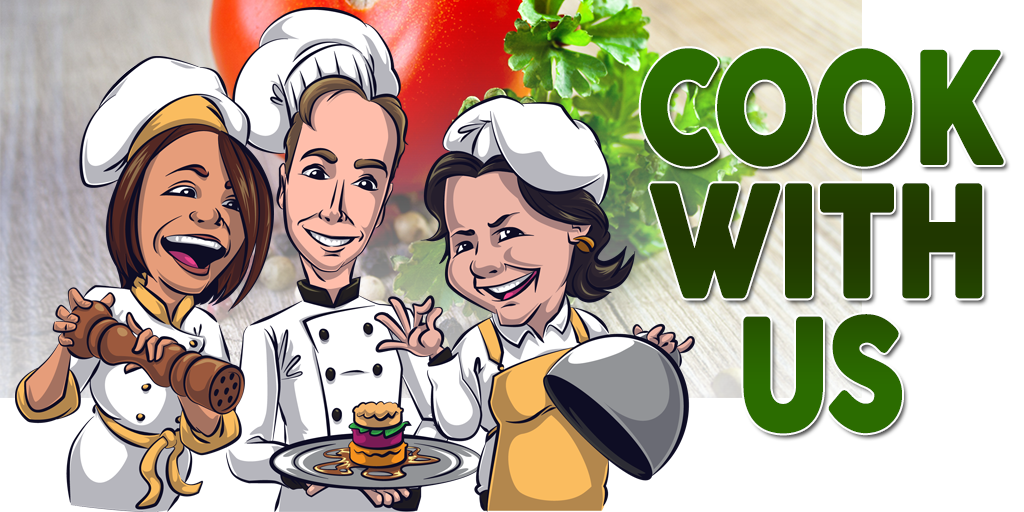 We're in our third week now and loving all the wonderful recipes and ideas coming from you.
Wishing you all a very Happy Easter !!
We, @chefsteve @offoodandart and @pandamama were chatting and thinking we should have a slight change or add something to our next theme being the Italian. Since it is Easter / Passover we thought we would add that to our theme just so that it could make it easier for you as when you are celebrating you can add your dish to the competition.
Once again please can we encourage you to comment on the other contestants and vote for them when you enjoy their recipes - this is such a mutual benefit to all. This is how we make friends - the three of us became great friends through enjoying each other's posts.
Have a look here at the latest post by our artist @bazbiscuit. He's simply amazing!
So far we have received two amazing posts for desserts - and looking forward to the others coming in.
Follow @theywillkillyou @world5list @world-travel-pro @heyitshaas @edenmichelle - and we hope to add to these supporters of our competition.
---
Check out the Cook With Us Calendar

---
Acknowledgements
There were many people that helped us to get this competition up and running. We would like to say a BIG thank you to them all and express our sincere gratitude for their contributions.
We are delighted with the caricatures made for us by
@bazbiscuit
and already people are asking where they can get these delightful little characters. Thank you Barry!
@jacklimberis
made our banner and gif for us. Thank you Jack - we really appreciate all the hard and beautiful work!
Thank you
@edenmichelle
for making the youtube video for us. Thank you also to
@waybeyondpadthai
for the amazing video - a great advert for us - such fun too.
Please follow
@Jacklimberis
and
@bazbiscuit
and
@edenmichelle
. We hope to add to this list of supporters of our competition. If you would like to be a supporter of
@cookwithus
, please contact us. We would love to hear from you.
If you wish to add to our rewards pool we would be very grateful for any contributions. Our aim is to make this a contest for everyone to enjoy and to benefit from - be it from prizes or even upvotes.
Enjoy the holidays - and if your kids want to enter - we'd love to see their recipes too.
---