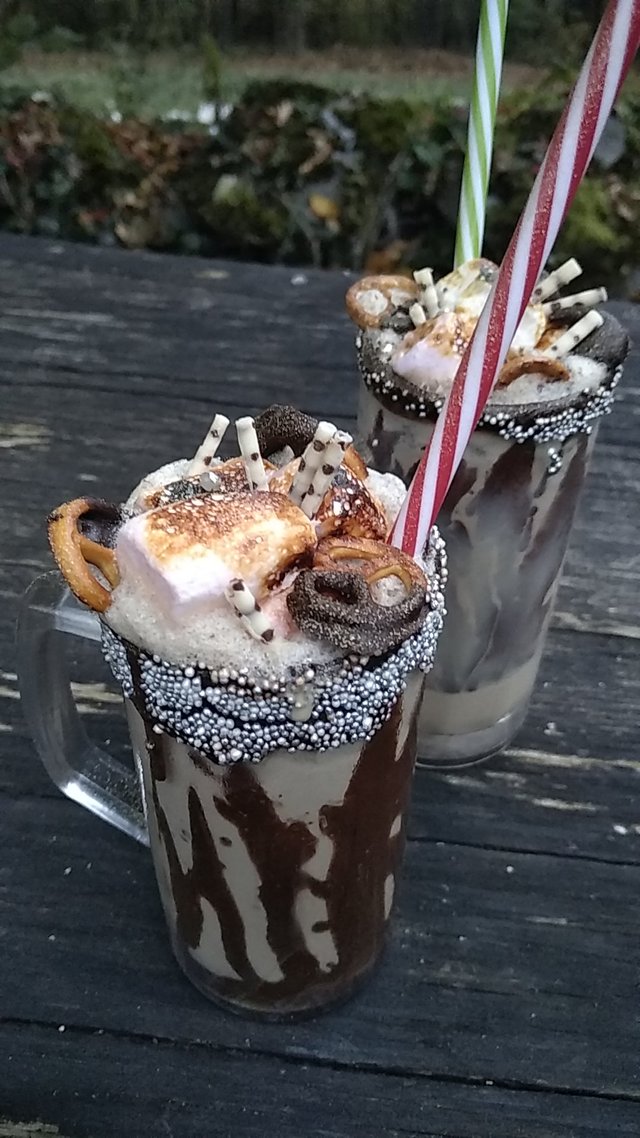 Chocolate coffee milkshake
Ingredients:
50 g of dark chocolate
3 dl of cold latte coffee
a cup of vanilla ice cream
a tablespoon of chocolate chips
a few marshmallows
a few chocolate rolls
few small pretzels
2 tablespoons of glitter sugar balls
gold metallic spry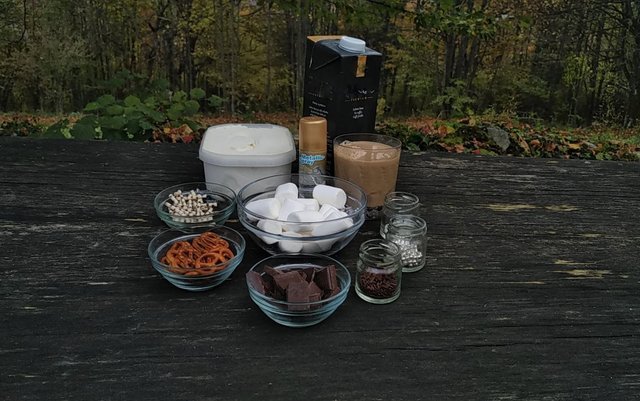 Melt 50 g of dark chocolate and sprinkle it in the serving glasses and decorate the edge of glasses glitter sugar balls. Blend 3 dl of cold latte coffee and a cup of vanilla ice cream in a blender. Add a tablespoon of chocolate chips and mix it with a spoon. Put a few marshmallows on top and torch it.
I uploaded a short video on dtube:
https://d.tube/v/blackberryskunk/m08nknu3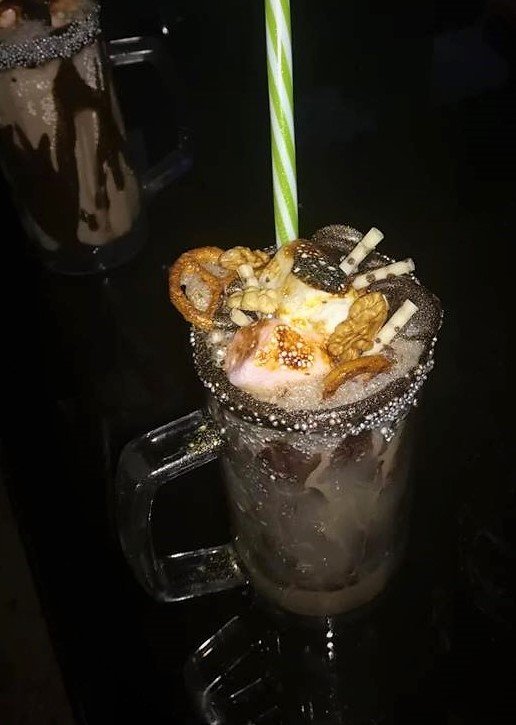 Decorate it with chocolate rolls, pretzels, glitter sugar balls and spry it with gold metallic food color.