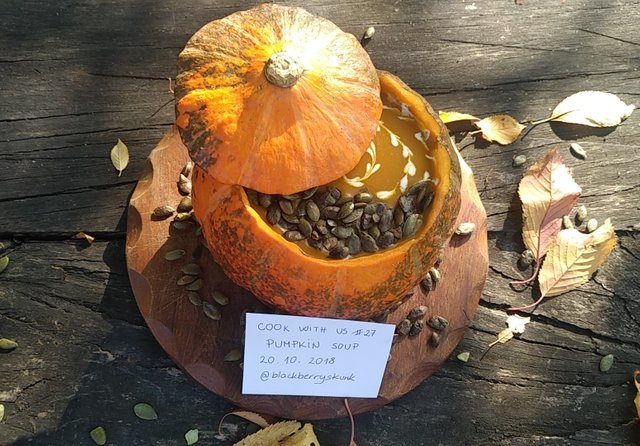 Greetings fellow Steemians!
I prepared Pumpkin soup this week on Cook with Us. I would like to thank @offoodandart, @pandamama and @chefsteve for hosting this great cooking challenge. I would also like to thank to @curie and other voters for their generous support. And of course big thanks to all the donators.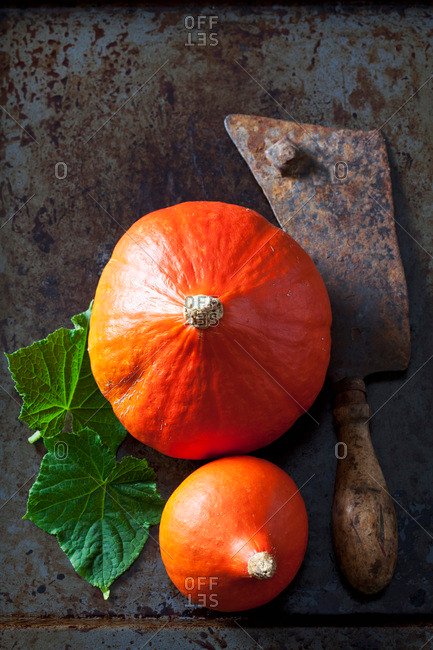 Photo source: https://www.offset.com/photos/hokkaido-pumpkin-and-cleaver-629330
Hokkaido pumpkins are recommended for people with diseases such as inflammation of the kidneys or bladder and diabetes. Pumpkins are an excellent source of potassium and vitamin C, which strengthens our immune system and deflects flu and also contains a huge amount of antioxidant beta-carotene. Otherwise, the Hokkaido pumpkin is rich in fiber and other vitamins and minerals.
Ingredients:
1 Hokkaido pumpkin
1 onion
3 cloves of garlic
1 yellow carrot
3 potatoes
1 l of water
1 tablespoon of oil
0,5 teaspoon of salt
sweet ground paprika
curry
pepper
2 tablespoons of pumpkin seeds
2 tablespoons of cooking cream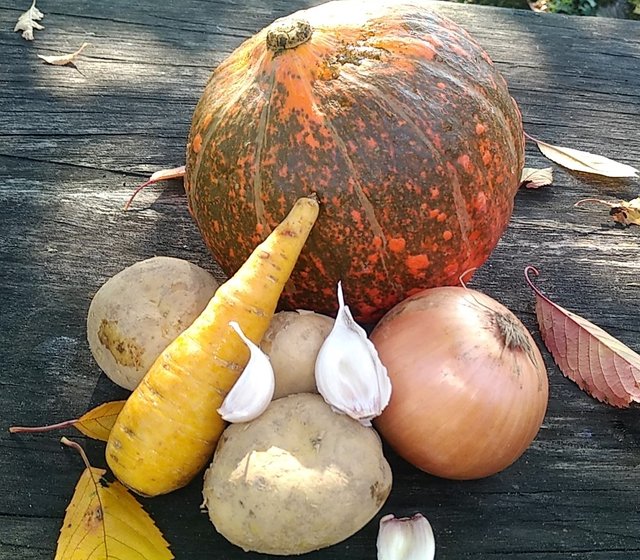 Cut off the top of Hokkaido pumpkin and clean out the seeds. Cut out the inside of the pumpkin using a small knife and a tablespoon. Be careful not to damage the pumpkin shell because we will use it later as a serving bowl.
Chop the onion. Heat up a tablespoon of oil in a pot and add onion. Chop 3 cloves of garlic and put it in the pot. Add sliced pumpkin and sliced carrot and braise it for 10 minutes. Add 1 l of water and 3 potatoes cutted on small bite sized cubes. Add 0,5 teaspoon of salt, sweet ground paprika, curry and pepper and boil it for 35- 40 minutes on low temperature then blend it with a stick blender.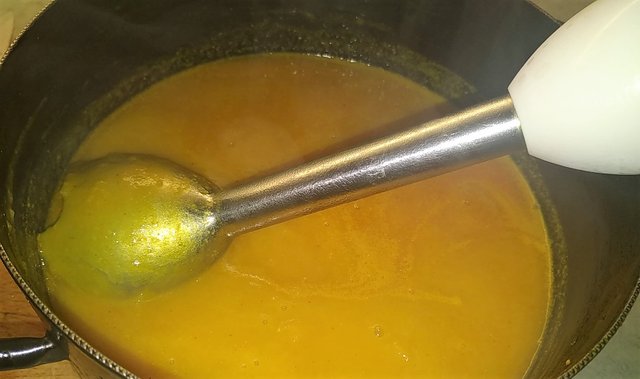 Heat a dry pan over medium heat. Add pumpkin seeds. Shake and stir the seeds constantly as they are toasting to prevent burning. When the pumpkin seeds begin to pop open, and release their aroma, they are done.
Pour the soup in the pumpkin shell and decorate it with roasted seeds and cooking cream.