🍲 Ripe Zucchini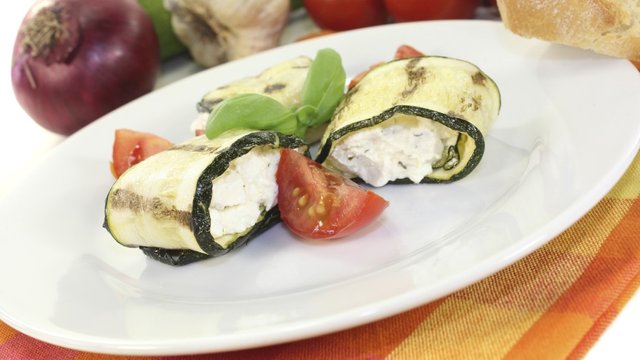 Cooking 7 min Preparation 10 min Number of servings 4
These charming tender cucumbers are not only a wonderful appetizer but also a divine garnish to a main meat or vegetable dish.
Light, spicy and captivating taste ...
Ingredients
40 g Cheese
100 g of Mayonnaise
2 pcs. Tomatoes
1 pinch of salt
7-8 stalks Copper
2-3 tablespoons Oil
2 cloves Garlic
4 pcs. Zucchini
Method of preparation
1. Courgettes are cut into slices, salted and fried in the oil.
2. For stuffing, mix the cheese, mayonnaise, pressed garlic and dill.
3. Put each pumpkin stripe on the stuffing, put a tomato slice and roll on a roll.
Support me and my work by voting for me
@thealpha