Delicious Fish rassolnik
The original combination of fish broth, cucumber pickle and spicy spices. Sometimes a fish rassolnik is called caly. But the latter is only a prototype - its recipe is more "rich".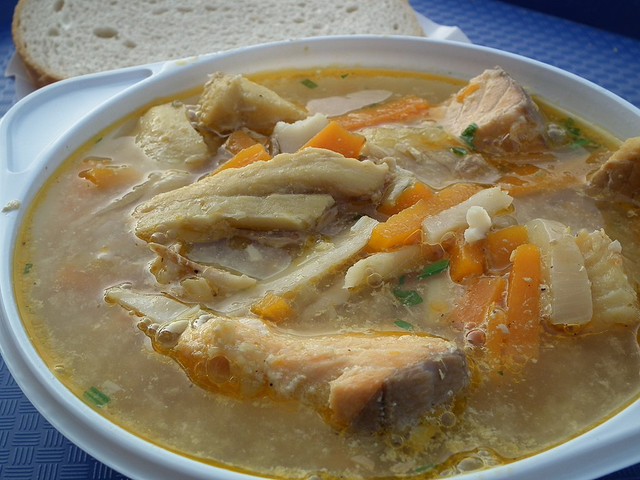 Image source


Ingredients
500 g of pike-perch;
2 ¹ / ₂ liters of water;
2 onions;
5 peas of black pepper;
2 bay leaves;
1 parsley root;
3 tablespoons of rice;
1 carrot;
3 salted cucumbers;
30 g of butter;
½ cup brine;
Salt and black ground pepper - to taste;
parsley - for feeding.


Preparation


Fill the fish with water, add one onion, bell pepper, parsley root and bay leaf. Cook for 30-40 minutes. Fish can be used any, including canned. If you take canned food, cut the cooking time by half.
When the fish is completely boiled, catch it and separate it from the bones. Broth the broth. Add the washed rice. Cook over medium heat for about 15 minutes.
Carrots and cucumbers rub on a coarse grater. Cut the remaining onion into small cubes. Fry vegetables in butter for 3-5 minutes. Add to them a pickle, pepper and simmer for another 5-7 minutes on low heat.
Send the roast with the fish to the broth. Check the soup on the salt and hold it on the fire for a few more minutes. Serve with chopped greens.
---
Thanks for following. Hope you like the article.