Fast and Fresh: How to Make Fabulous Wonton Soup in Less Than An Hour
Hello Steemians!
How's your week? I hope you're doing great! My week was very busy and that is why I should cook something nice for the weekend lunch. Today I made wonton soup (or hoanh thanh in vietnamese) and it took me less than 1 hour to prepare it. This is a basic way to make it; it will be for you if you are busy mum or do not want to spend hours and hours to prepare a fancy meal for your family.
I used the pork bones for the stock, about 1 kg. You can use chicken bones too, or even combine them. In case you do not have any pork bones or chicken bones, chicken stocks would be OK too. As I used pork bones for the stock, I cooked them first. Boil the bones for 2-3 minutes and rinse the bones with cold water to remove all the muddy residues, don't forget to wash the pot as well if you use the same one. Put the bones back into the pot, fill up with water, add 2 halves of onions into the soup. Add chopped carrot, dried shrimp or fresh prawn into the soup and bring to boil. When the soup is boil, reduce the heat to medium until all the carrot and shrimps are cooked, then reduce the heat to simmer.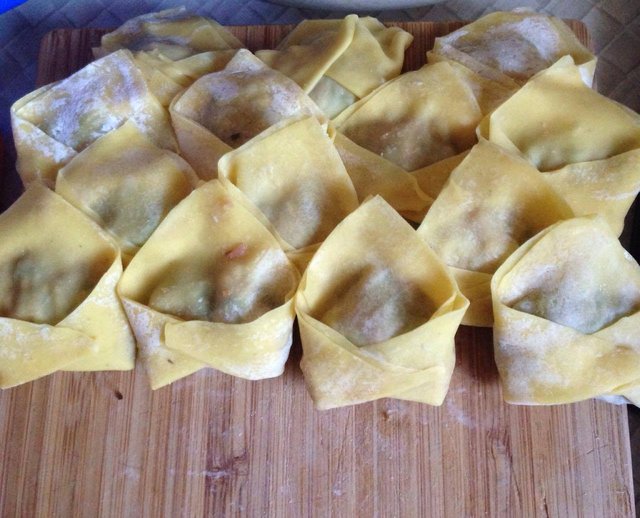 Let's Make the Wonton
You will need 250gr of pork mince if you would like to serve for two and 500 gr if you serve 4 -5 people. I only used 250gr because it was just for me and my husband. Add finely chopped garlic and onion, I used about 4 gloves of garlic and half an onion for 250 gr of pork mince. Chop carrot, mushroom (I used black fungus and you can use any type of mushroom you prefer) finely and add to the mixture. Then add 2 table spoon of oyster sauce, 1 table spoon of soy sauce, a pinch of pepper. Then mix them well.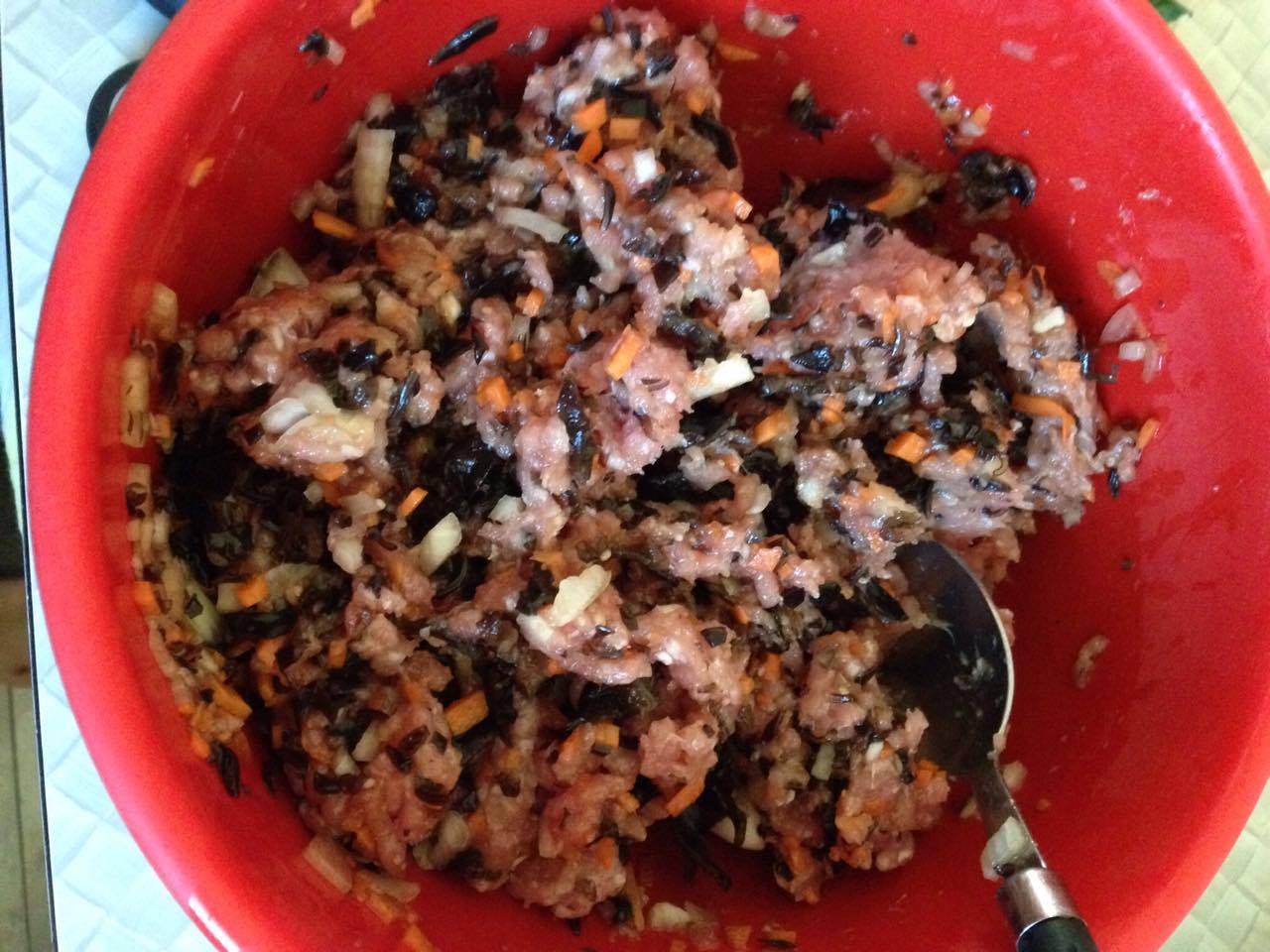 Wrap the Wonton
These wonton pastry slices you can buy from any Asian grocery shop. They can be call wonton pastry or egg pastry. On a dry surface, separate each slice. I used 30 slices for 2, you can use more if you would like more wonton in your soup. Scoop the meat mixture to the middle of the wonton slice. Do not put too much as it would be hard to wrap them and they might fall apart when you boil the wonton. Less is more in this case :)
If you didn't use all the mixture (like i did), roll the mixture into meatballs and add to the broth. Bring the soup back to boil, the meatball will float to the surface when they are done.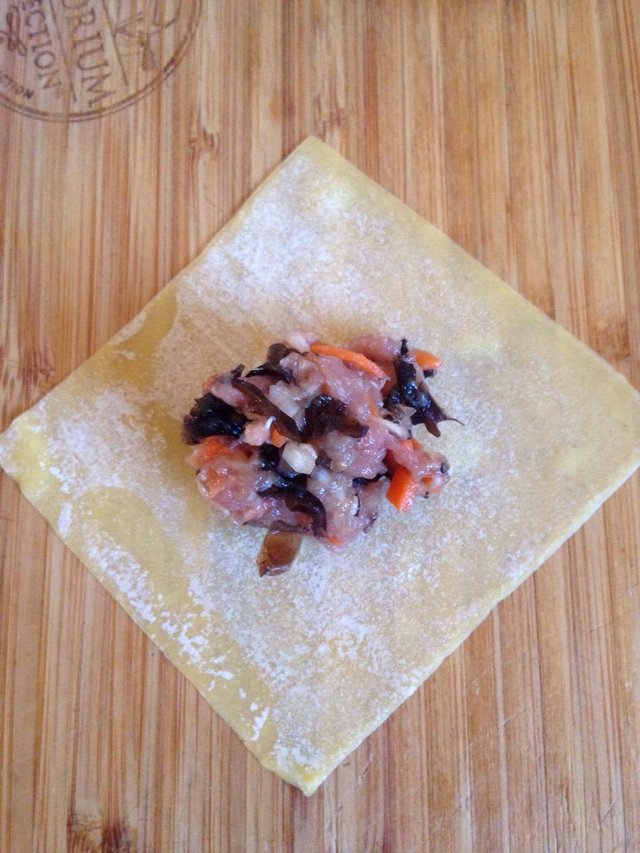 Fold the slice in half like this. If the edges do not attach to each other, use a bit of water and rub along the edge. This will seal it for sure.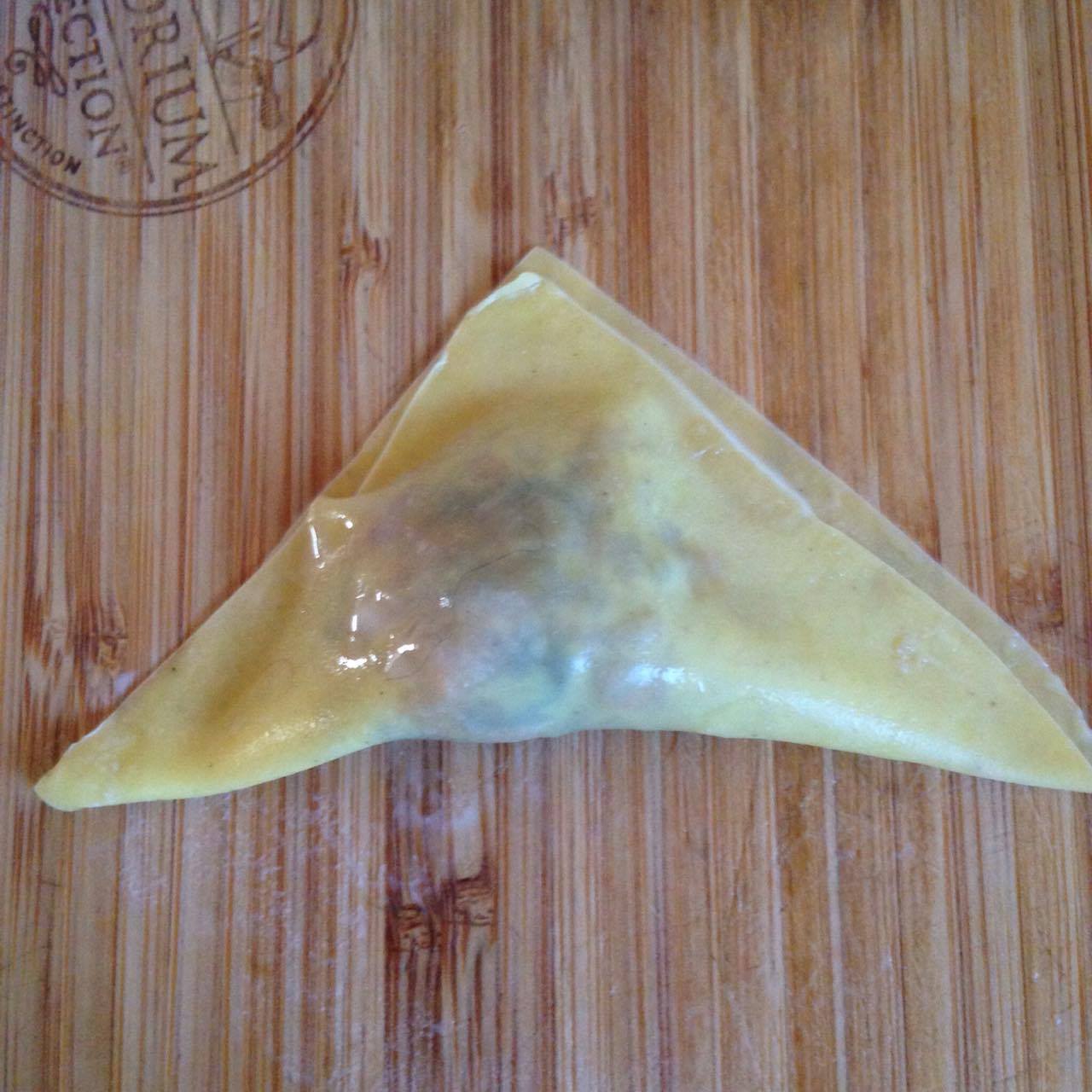 Fold two sides of the wonton together. Use a touch of water to attach them; or, if you prefer, you can just leave it in the triangle shape. You can fold the wonton in any shapes you like, be creative! Bring a pot of water to boil meanwhile you fold your wonton. When the water boils, put the wonton in. It only takes around 1-2 minutes for the wonton to cook. After they cook, they float on top of the water. Transfer them from the hot water to a bowl of cold water, leave them for another 2 minutes then transfer them to the bowl you would like to use to serve.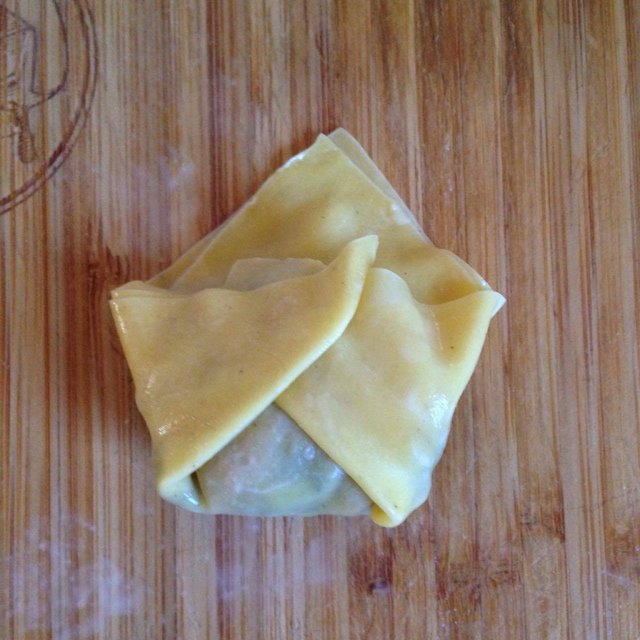 Ready to Serve
In a serving bowl, arrange wonton, and bean shoots if you would like to add more fiber into your diet. Ladle the broth with carrot and meat ball into the serving bowl. Garnish with finely sliced spring onions, a touch of sesame oil, some peppers.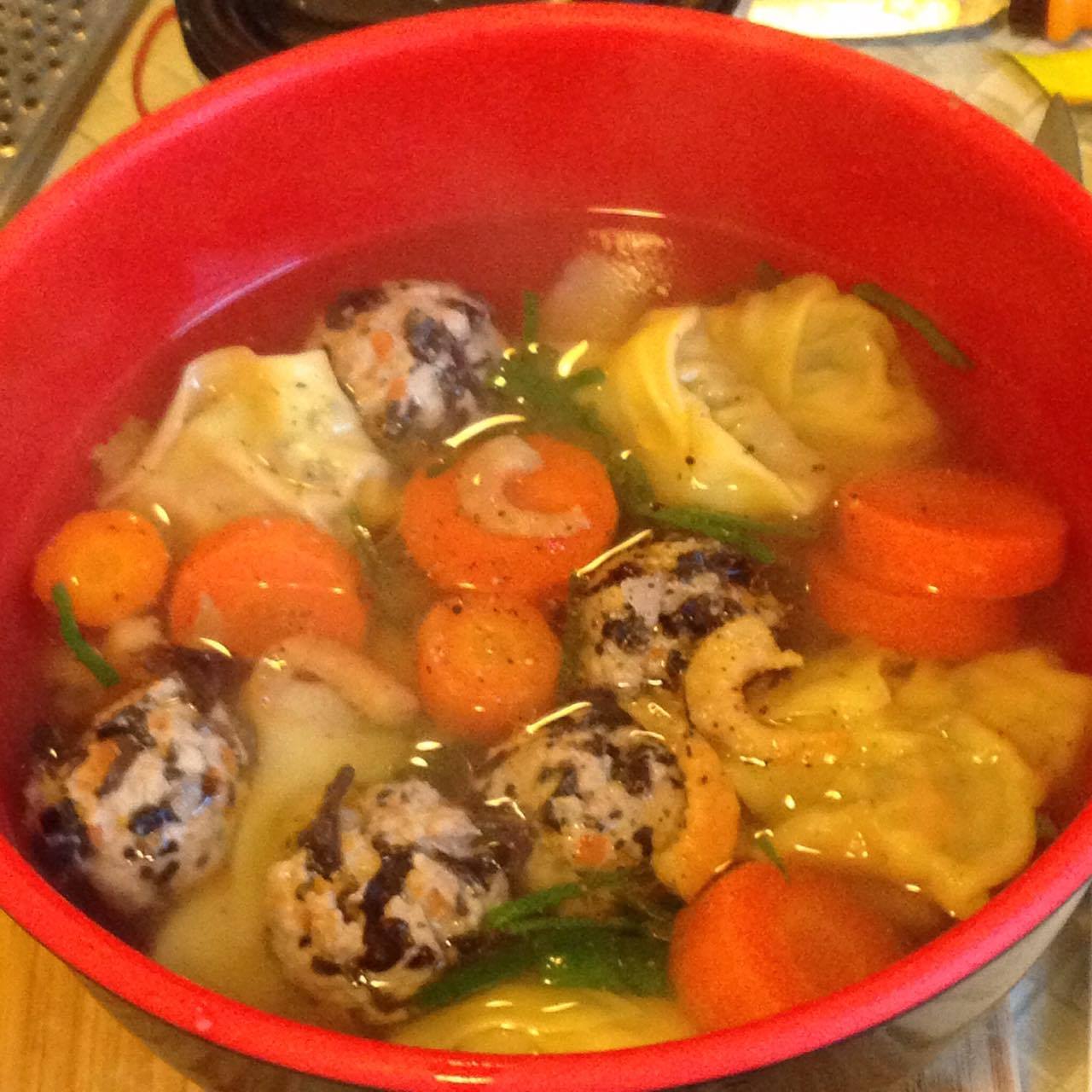 Thanks for reading my first post in my new "Fast and Fresh" series! :D I hope you enjoyed reading about how to make fabulous Wonton Soup in less than an hour :)
Follow me for more fantastic recipes and cooking advice!