Roasted Koginut Squash Soup
Today was one wet, cold and windy day. After being out all day I was ready for some hot soup. I had purchased some squash from the farmer's market so I thought I would put together a quick roasted squash soup.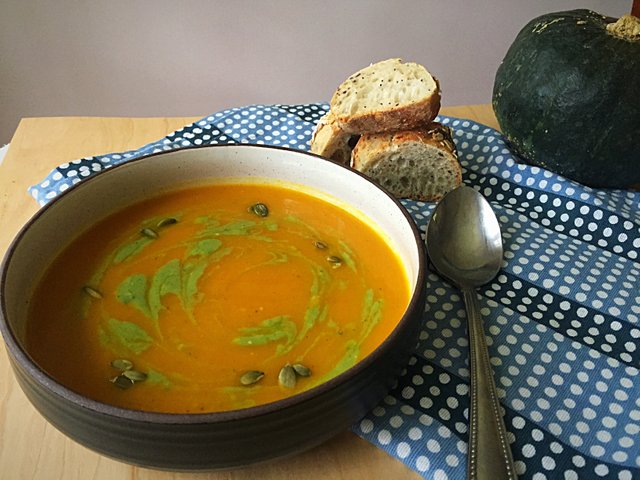 I'm always interested in trying different squashes from the market. I came across one which I have never seen, Koginut squash. What caught my attention was how adorable these little squashes looked. They a hybrid between a kabocha and butternut squash. Kabocha squashes are one of my favorite because I like the sweet mild taste and the creamy texture of the squash so I had to try the Koginut one.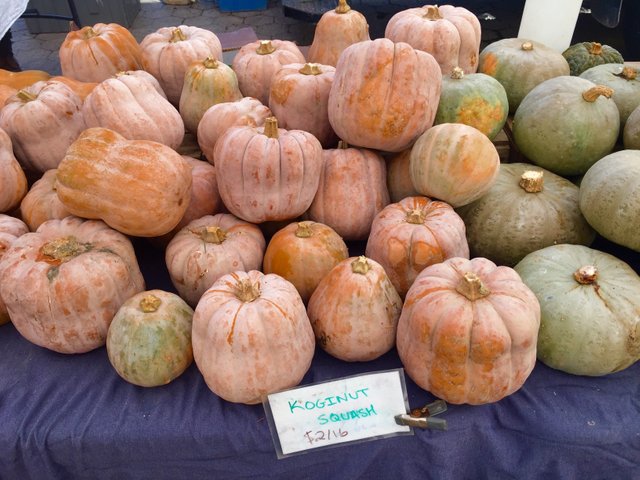 Roasted Squash Soup
2 small squashes or 1 large one ( I used Koginut and Honeynut)
1 large onion, sliced
1/4 celery root, peeled and chopped
1 carrot, peeled and roughly chopped
1 bay leaf
sprig of fresh thyme
olive oil
salt and pepper to taste
Split the squashes in half and place them on a roasting pan. Roast in 400 degree F oven until tender.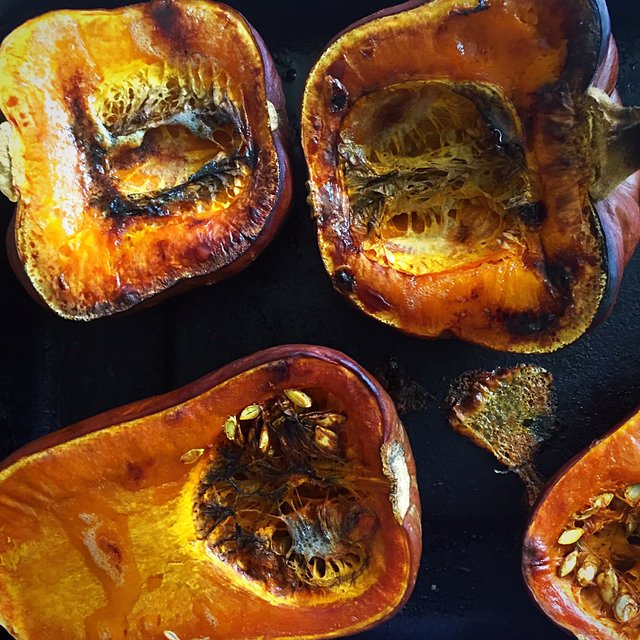 In medium sized pot sautéed the onions in olive oil until translucent. Add in carrots, bay leaf, thyme and celery root. Discard the seeds from the squash and scoop out the flesh. Place the cooked squash into the pot with the onion mixture and add enough water or stock to cover the vegetables. Let the soup simmer until the carrots and celery root are cooked through. Season with salt and pepper.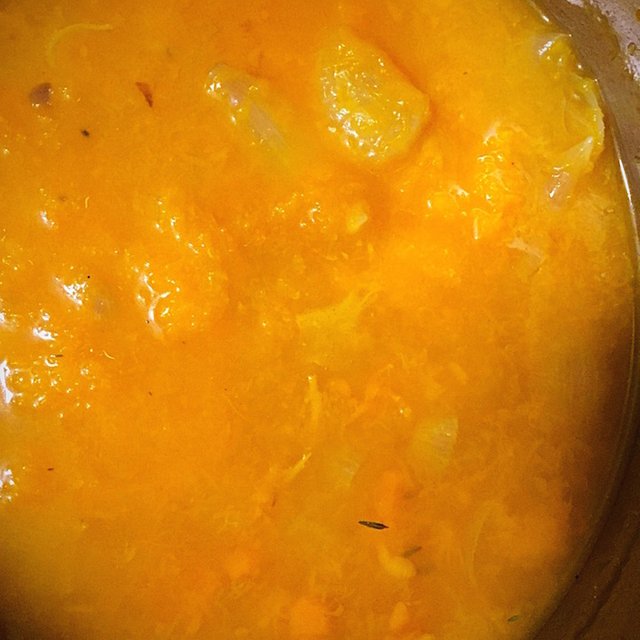 Remove the bayleaf and thyme sprig from the soup and puree in batches until smooth. I garnished my soup with some leftover avocado tomatillo creama and pumpkin seeds. Enjoy!