HEALTH BENEFITS OF ROSELLE PLANT (ZOBO)


It's a species of Hibiscus which are not flowers but calyx, they usually grow between 8-10com long, dark red in colour, it is often left under the sun to dry and for it to be preserved for longer use, its nutritional values is very high, ranges from it vitamins content, to minerals and protein.
In Nigeria we make drink from the sepals of roselle. It can be made ordinarily without additional ingredient as herbal tea, have you ever wondered what gives the jam we eat it reddish color? Its simply from the bud of roselle leaf.
As a caterer my client orders for food and some zobo to wash it down with, to entertain their guest which has a lot of nutritional benefit and contribute to their health state because no refined sugar added to it, just the Roselle leaf with pineapple, little ginger and lime all natural. The plant contains ascorbic acid, which helps in the reduction of hypertension, with out the addition of honey but with lot of ginger it helps in reducing mensal pains in female, it helps to get back loss of appetite, Diabetes, weight loss, cold and cough.
Try replacing your sugar drink with zobo, I remember growing up as a kid, I usually take this in iced form which leave dark red colour on my tongue and the feeling was great and fun filled.
How to Make Zobo Drink
---
Ingredient:
Zobo leaf
Pineapple diced in cubes
Ginger as desire
Water
Clove (caliber in Nigeria) (optional)
Method of preparation
Step one:
Remove debris from the zobo leaf by washing the leaves properly. The likely debris to be removed are particles of sand that might stick on the leaves while at the farm and during harvest or when transporting the leaves from the farm to the market or place of use. This process is very necessary because other microorganisms that may not be visible but harmful to the human system. You can now put inside a clean pot with water depending on the quantity of zobo leaf or how quality you want your zobo to appear and cook.
Step two: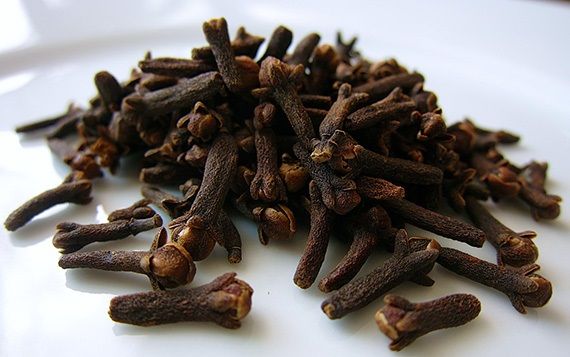 Wash your cloves (caliber). Ensure to wash the cloves with clean water to avoid dirts before adding it to the boiling zobo. Apart from enhancing the aroma of the drink, cloves have good nutritional and medicinal values. It is very good for diabetic patients.
Step three: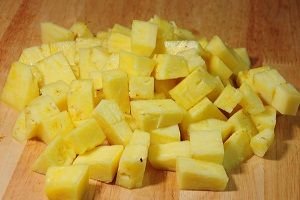 diced pineapple
Peel off the ginger and pineapple back and dice or chop into thinny cubes, one can actually use the pineapple back, but the reasons why you are advice to peel off the back is because you might not wash the back of the pineapple and ginger very well. Add into the boiling zobo leaf after peeling off and washing. Then, allow to cook for about 30 minutes.


Step four: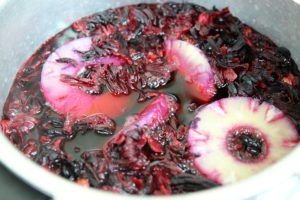 after cooking then sieve
Remove from the fire, sieve and allow to cool. While sieving you are expected to sieve out the already cooked zobo leaf, pineapple, ginger and clove leaving just the zobo liquid because that the drink it self It is advisable to allow the drink to cool at room temperature before canning it to avoid deformation of the bottle and decomposing the chemical properties such as polymer into the zobo drink.


Step five:
Either you put it in a water cans or any can of your choice or in a large bowl with lid and cool in the refrigerator. Serve cool or iced.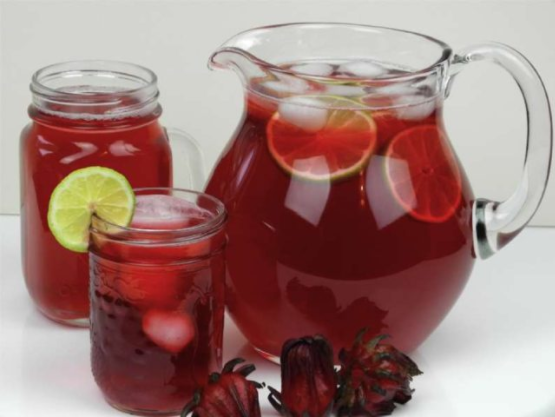 Take a trip with zobo experience.