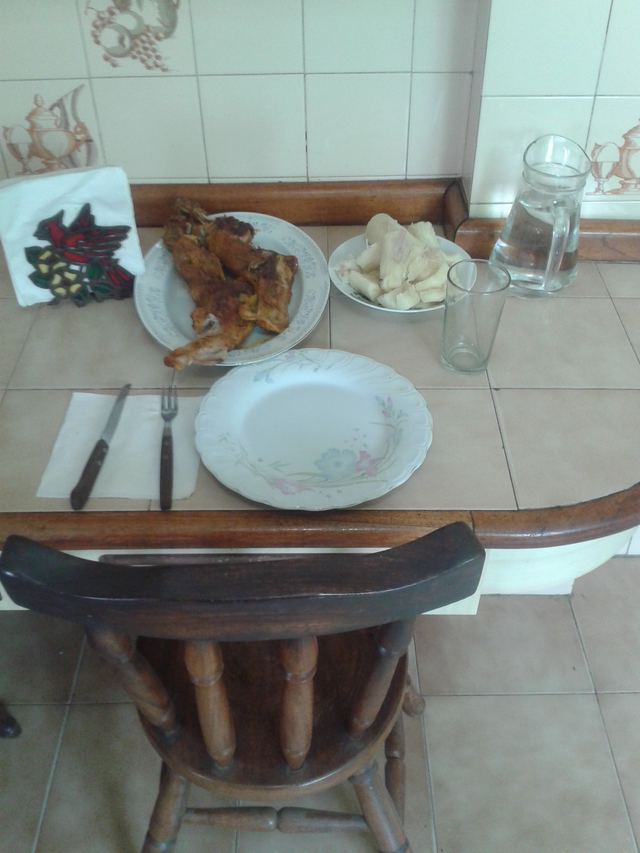 Appetizing and delicious and you can enjoy it if you carefully follow the recipe that I share with you today
Hi, friends of Steemit, I want to share you an easy recipe to prepare, with few ingredients and delicious. It is steamed roasted lamb accompanied with parboiled yucca. Of course, if they do not have a spit they can do it in the oven, but the taste is different and also the texture. It's a matter of taste, but I prefer it to steam.
INGREDIENTS:
Two front paddles of tender lamb
Yucca
Salt to taste
Garlic powder
Onion powder
Pepper powder
Onoto powder
Soy sauce
A touch of olive oil
A little brandy
PREPARATION:
Place the salt on the lamb shoulders the previous afternoon, let it macerate all night.
The next day add all the ingredients except the brandy.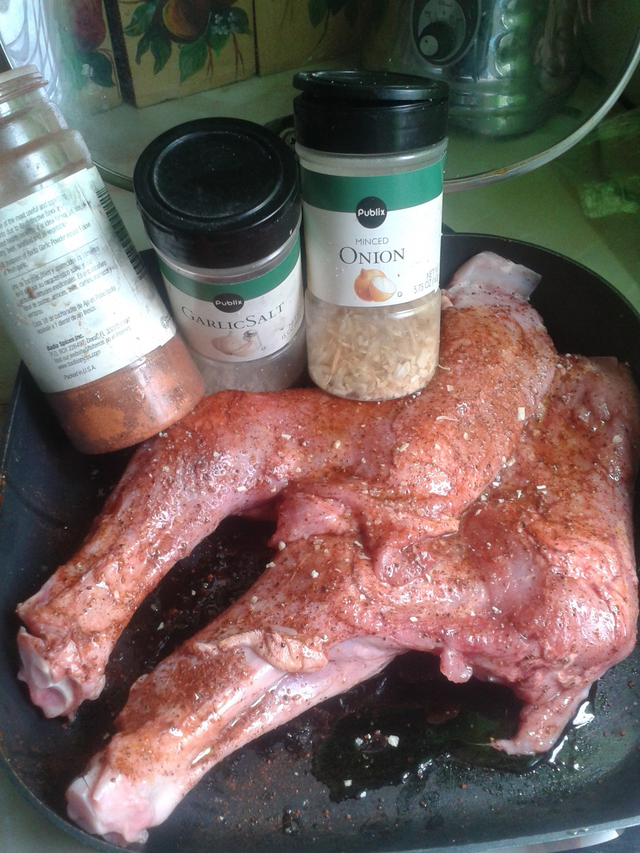 The grill should be placed at low temperature so that the cooking is done evenly and is well cooked both outside and inside. If it is placed at a high temperature it is "snatched", that is, it is roasted on the outside and remains raw on the inside. It is not the idea. For my part, I used an electric steamer brand Oster.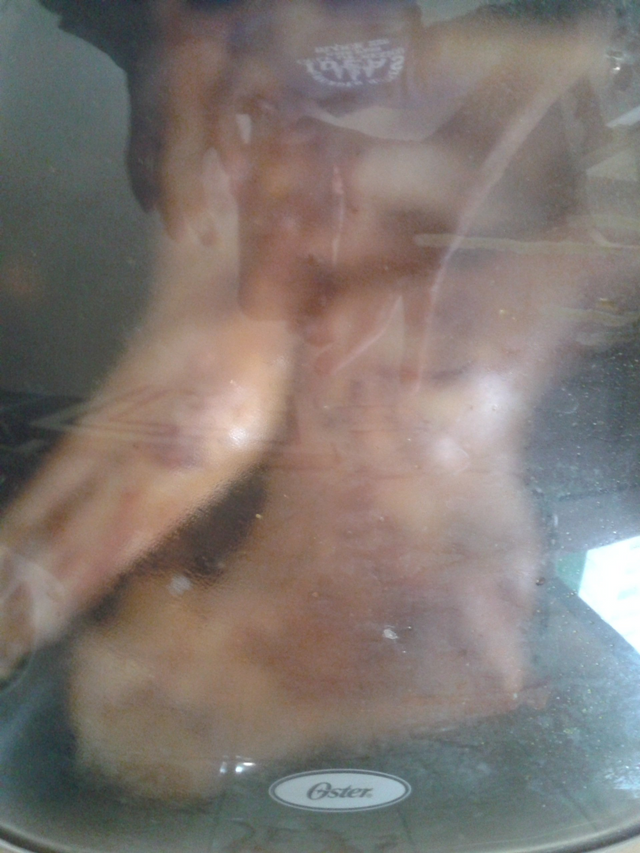 It should be stirred and turned over frequently so that the cooking is even. Until I gild.
About five minutes before removing it from the fire, add a little brandy to add a touch of color and different flavor.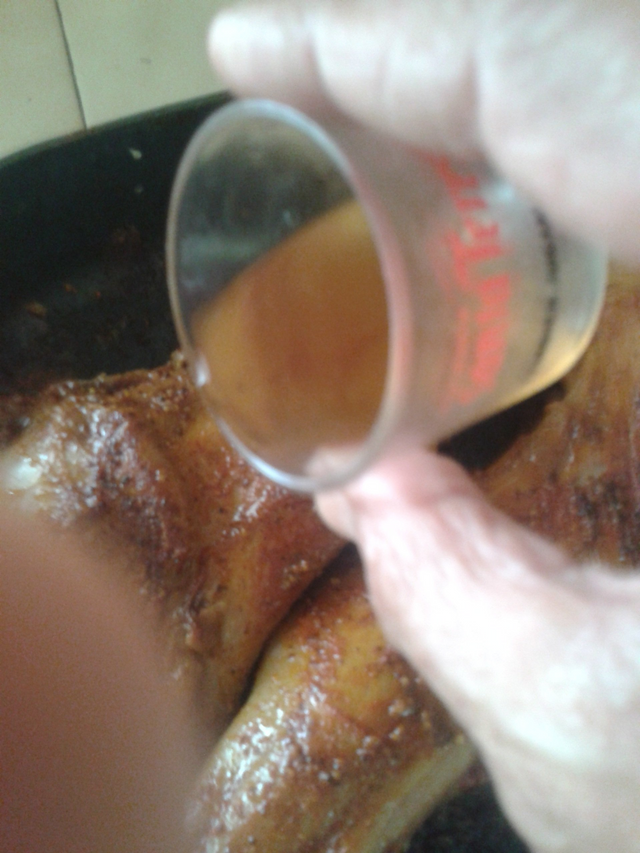 While the lamb is cooking, take the yucca, peel and wash carefully and place it in a saucepan with unsalted water. When it is soft, add the salt to taste and let it boil for five more minutes to absorb the seasoning. No more than five minutes so it is not too soft.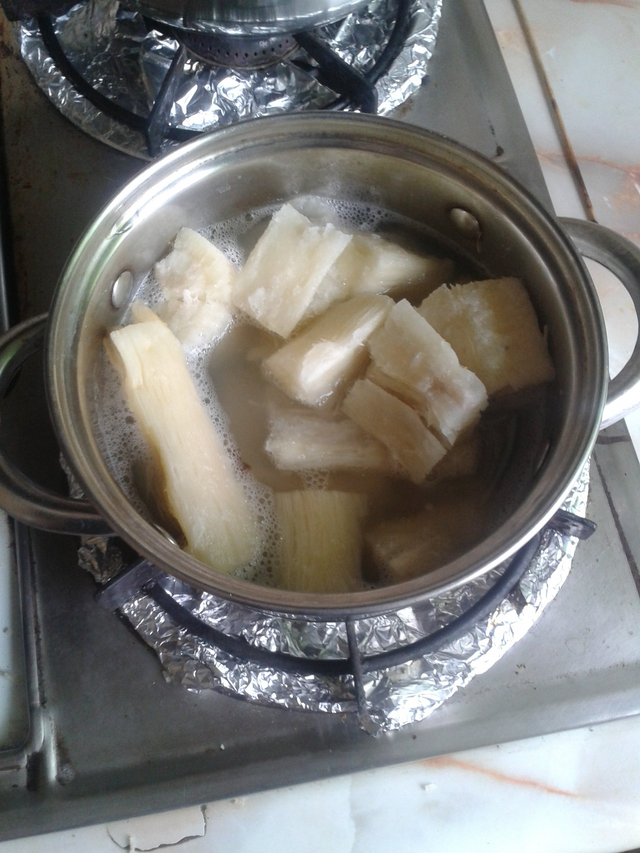 When the lamb is ready, cooked and browned, remove from the heat and serve with the cassava pieces.
This meal can be accompanied with white wine or beer.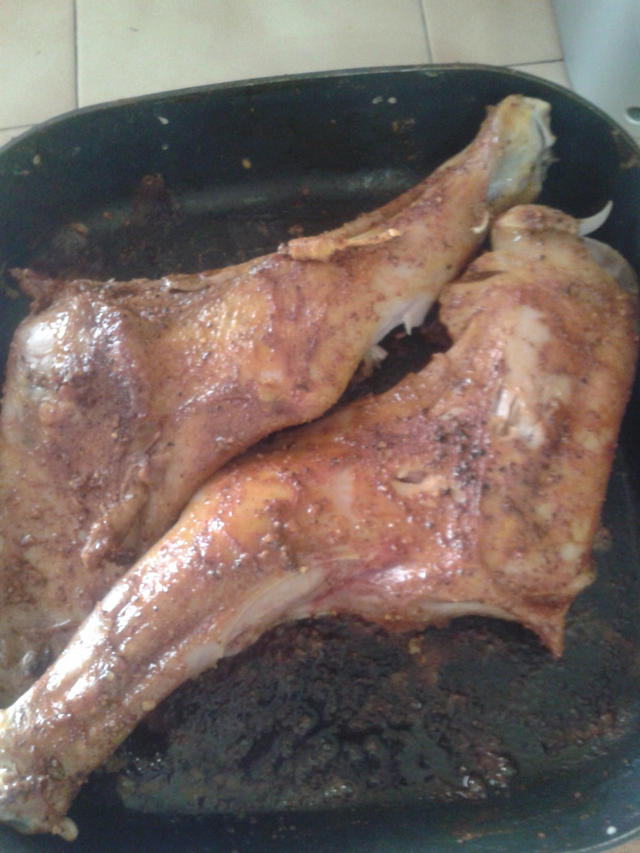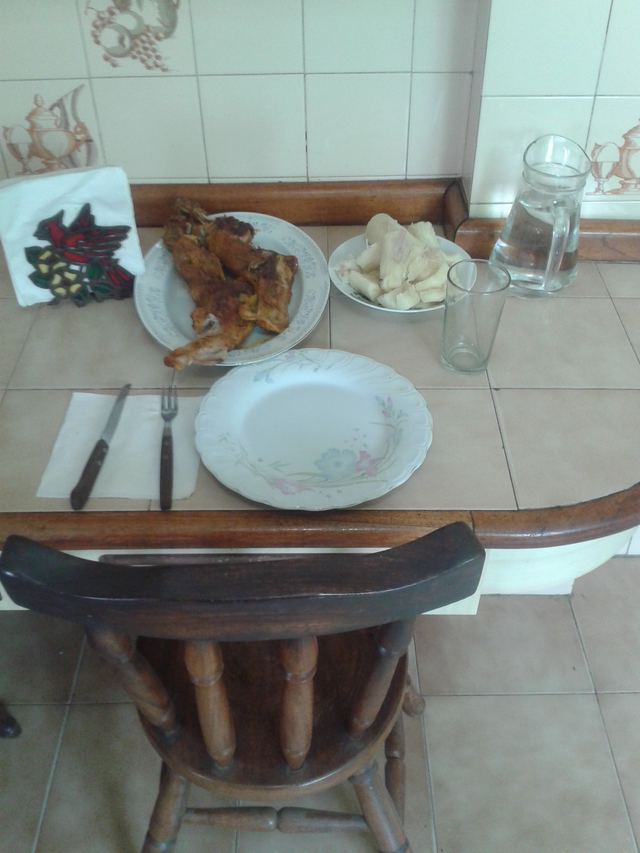 The table waits for the diner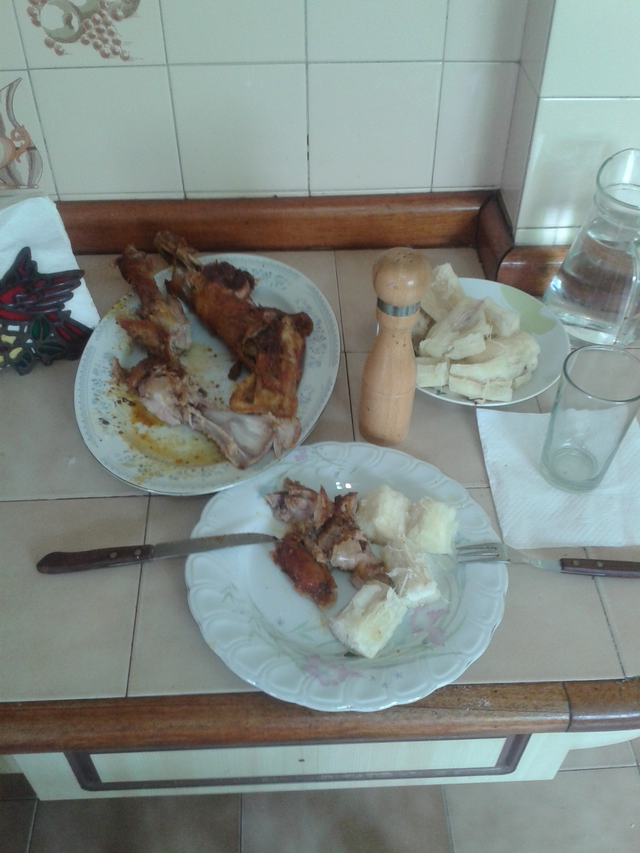 Here I began to "do the honors" to the delicious steamed lamb



Photos with my cell phone Samsung, location: Villa de Cura, Aragua State, Venezuela.