A few weeks ago we celebrate Maslenitsa in our city. It's the Ancient Slavic festival of winter wires. During this festival people go out to eat pancakes and have some fun.
Some people don't like noisy companies and enjoy pancakes at home. My family members like this holiday too. And we always fry pancakes at home.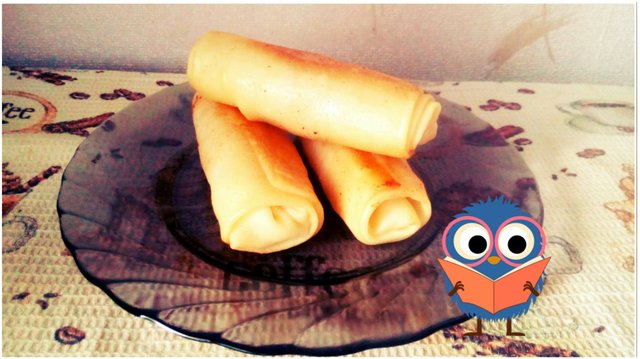 I want to share the recipe of pancakes with you. It is not so difficult, but if you have a practice, you will have a good results and tasty pancakes.
milk - 500 ml
eggs - 4
flour - 1 glass
oil – 1-2 tablespoons
salt - 1 pinch
sugar - 2-3 tablespoons
Smash 4 eggs with salt and sugar in a bowl, after that beat them well.
Add half of the milk and stir. Next add some flour and stir. It will turn out a little dense, but we still have some milk.
Then add 1 spoon of oil and the rest of the milk. Stir all the ingredients well.
If the dough seems to be sparse, add flour.
Spread the frying pan and bake pancakes.
Fold them in a pile and lubricate with melted butter.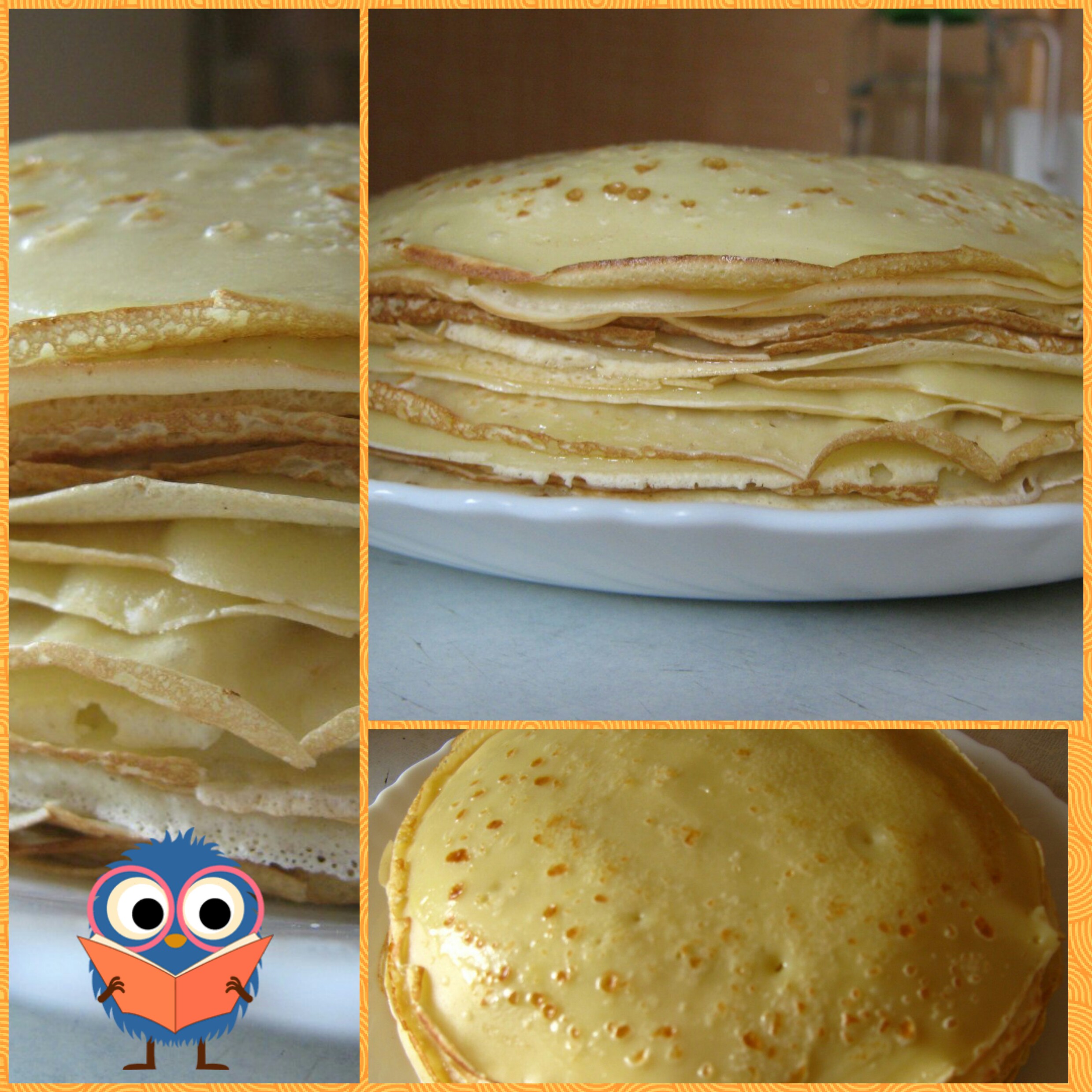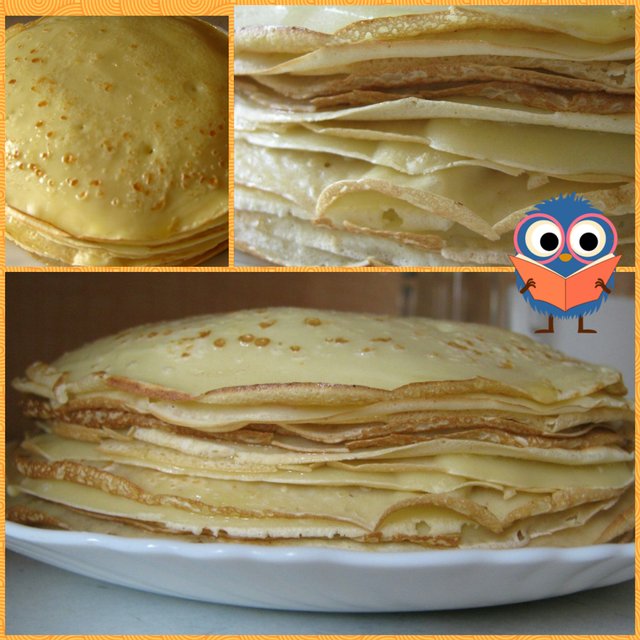 You may eat them with your favorite jam, condensed milk or cream cheese and fruit. It tastes delicious.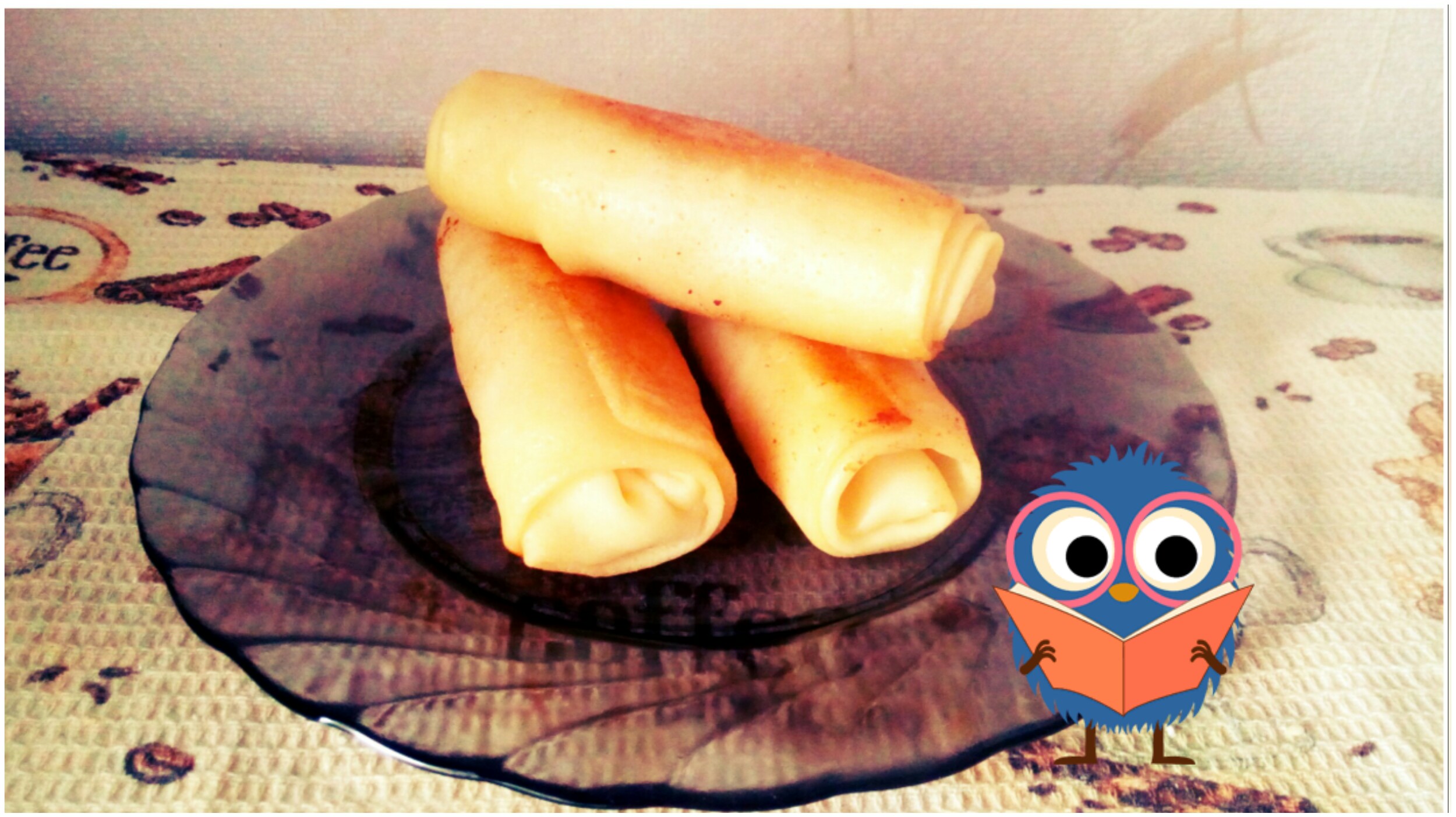 Bon Appetit!