HERE'S ANOTHER HOME COOKING ADVENTURE!
Today I decided to cook my mum and I some agilo olio pasta!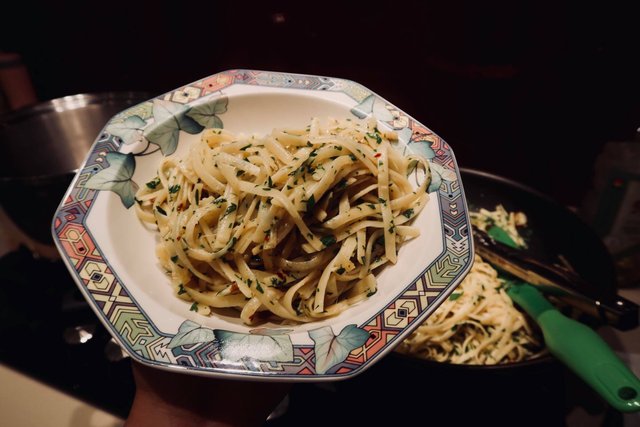 Have any of you seen the movie, Chef? If not, here's a link to one of the scenes that inspired my choice to try out my own creation.
WATCH IT. You'll know why I'm already salivating at how tasty it looks.
Let's get started on how you can try whipping this dish up in the comfort of your own home!
Preparation
In order to make the perfect agilo olio, you'll need the following ingredients:
A bunch of parsley
Garlic (lots of it)
Lemon
Pasta of your choice (linguini or fettuccine is recommended)
Olive Oil (lots of it)
Chilli flakes
Cheese (The good kind that really melts and oozes flavour once in the pan)
To begin, slice up the garlic and chop up the parsley.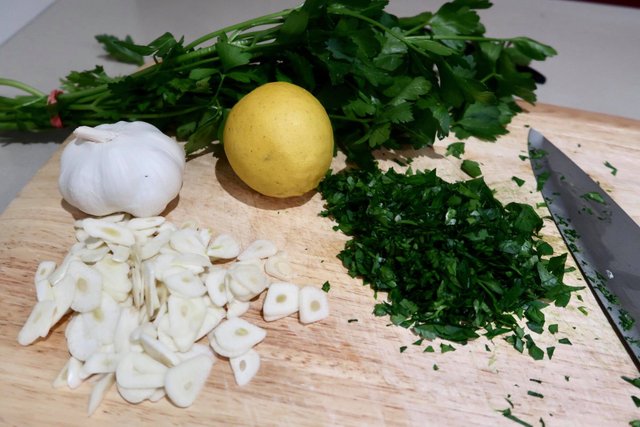 I'm still a chopping noob so please do not think I'm a culinary chef.. yet :P
Next, heat up the pan with lots of oil... and i mean lots of it. The whole point is to drench the garlic and chilli flakes into it and let it simmmmmmmmer.
During this time, you should also be making your pasta - simply adding the pasta to boiling water.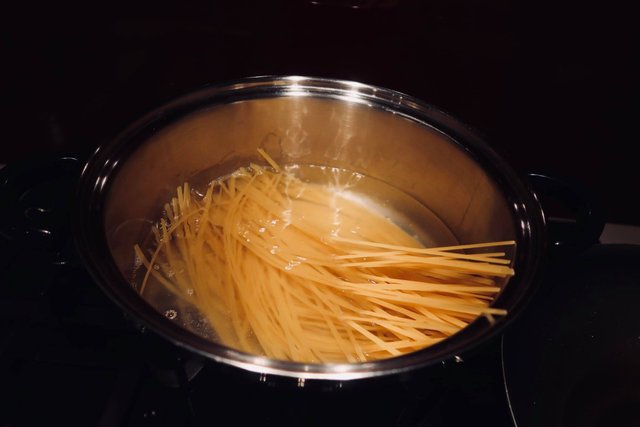 The secret is to not cook it completely... so check the pasta now and then and stop cooking it before it's properly cooked. We do this because, the pasta will then be cooked again in the frying pan (the same one with the simmering garlic and chilli flakes)
The Pasta meets the Oil
Once you have drained the pasta, you can add it to the pan and mix it with the garlic, chilli and oil.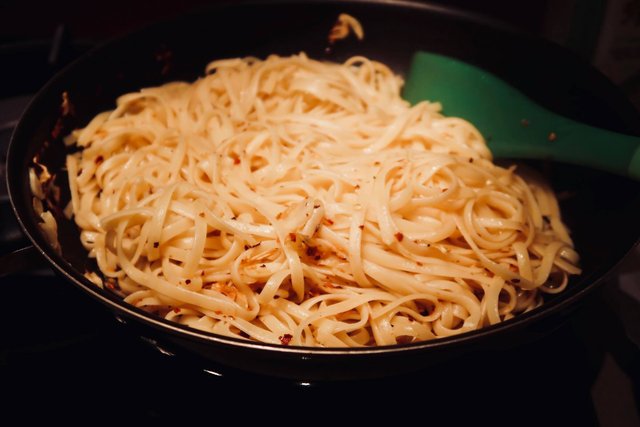 It's the parsley's time to shine and you can now add it to the pan!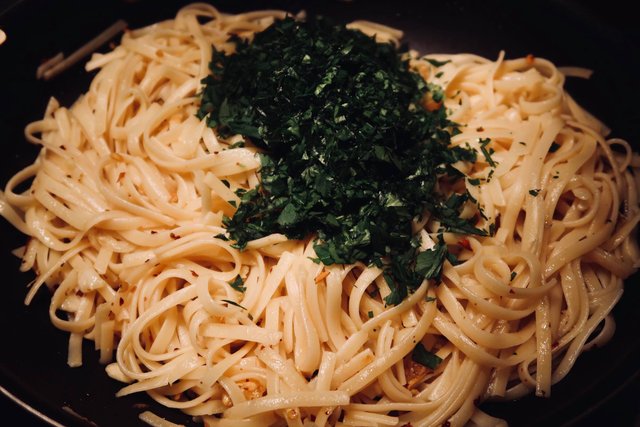 After it's been properly tossed around and blended well together, the cheese comes out to play. Just sprinkle generously on the top and watch it melt deliciously all over the pasta.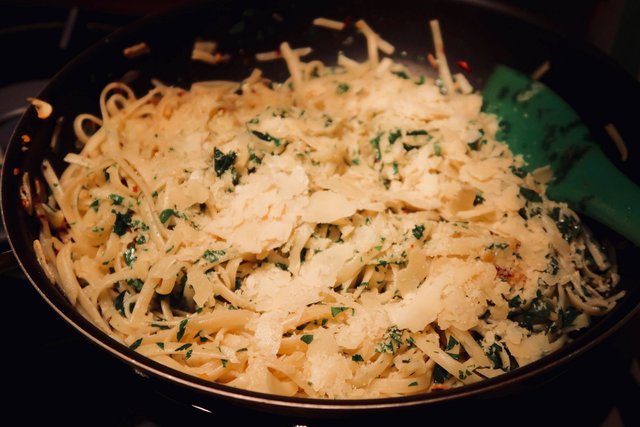 FINISHED PRODUCT!
Well helloooo there agilo olio.
Super easy to make, and super delicious. You won't be able to help yourself from getting another serve.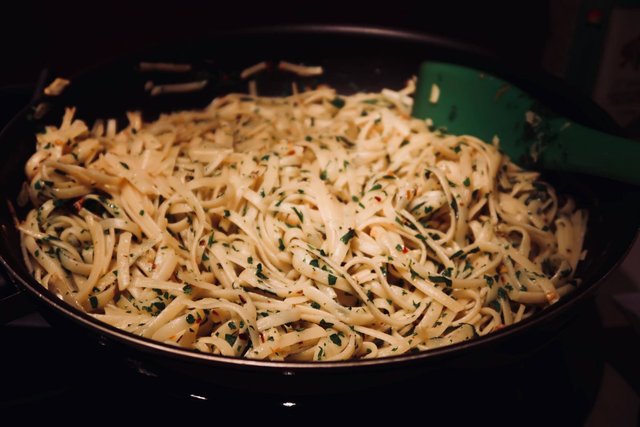 Hope you enjoyed my home cooking post :D Do share your own home cooked dishes below!
With Love,
Chels
x
All photos taken with my Canon G7X Mark II