DUCK FAT COOKING OIL.......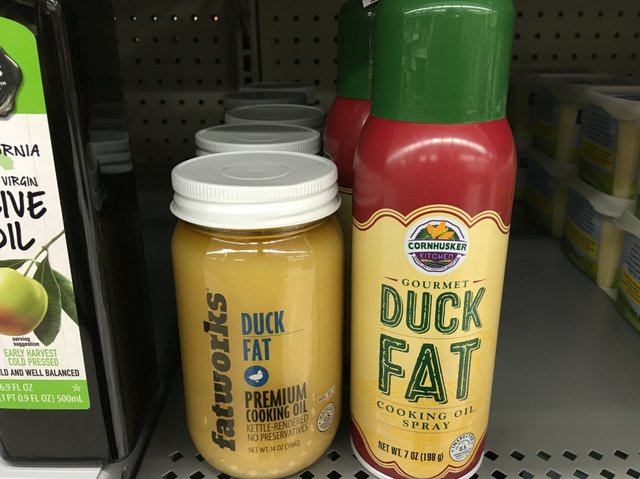 For your cooking pleasure.... Duck Fat cooking oil!
They are saying that this is kettle rendered premium cooking oil.
For pan frying this would add so much, and the spray can be used to just lightly coat your pan.
I am always looking for an alternative to regular cooking oil, and this is interesting!
Let me know your thoughts!!!