As I've mentioned in a previous post, I do enjoy pizza. Homemade pizza beats almost anything else. Make your own crust, your own sauce, build it however you like, bake it to your own preference, then eat it.
I don't usually grill my pizza, however. I had thrown a frozen pizza on a campfire grill once, and it turned out excellent, but that was it.
This time, for a recent family gathering, we all made homemade pizzas and I grilled them on our gas grill. Lots of variety in the ingredients, shapes, and flavors! Next time I think I will need to have a cover for the pizza in order to gather the heat up top and give the toppings some color.
Give it a try if you have the time and patience!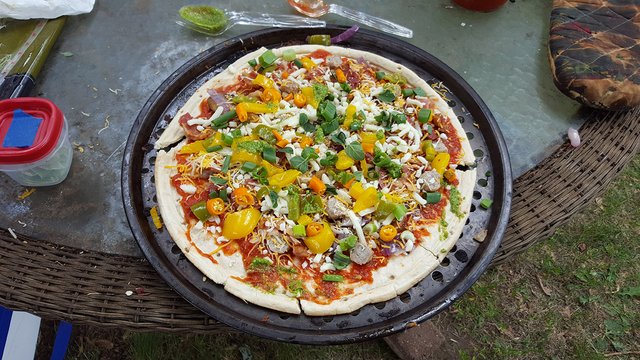 Pre-made crust, but the rest is homemade. Some heat on this one, and lots of meat.
---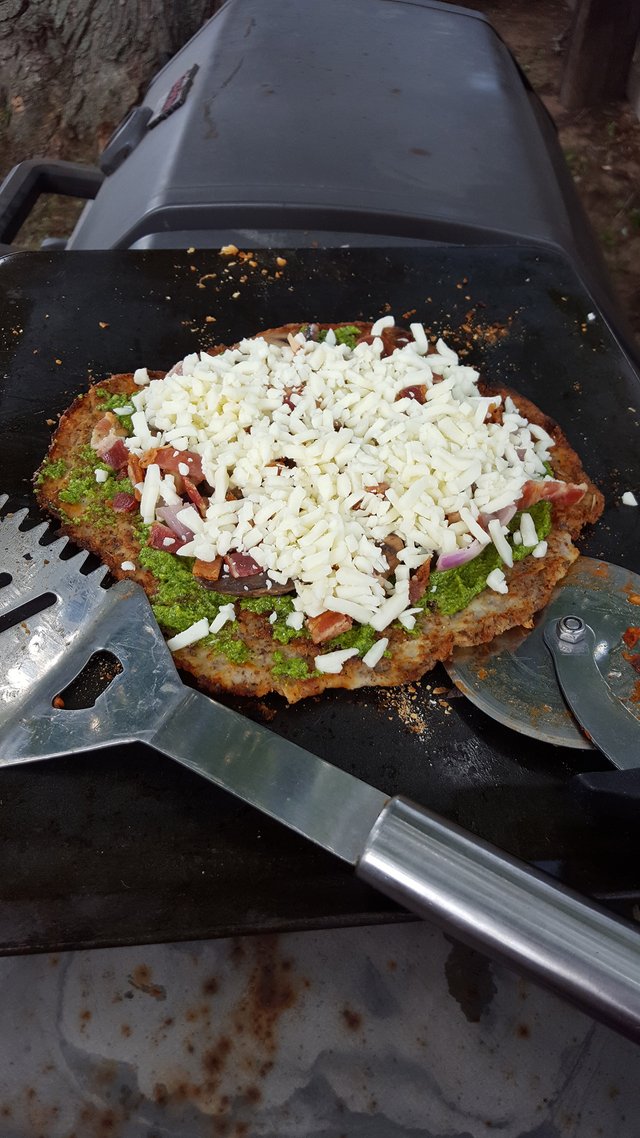 Almond flour crust on this one, looks slightly deformed, but tasted great.
---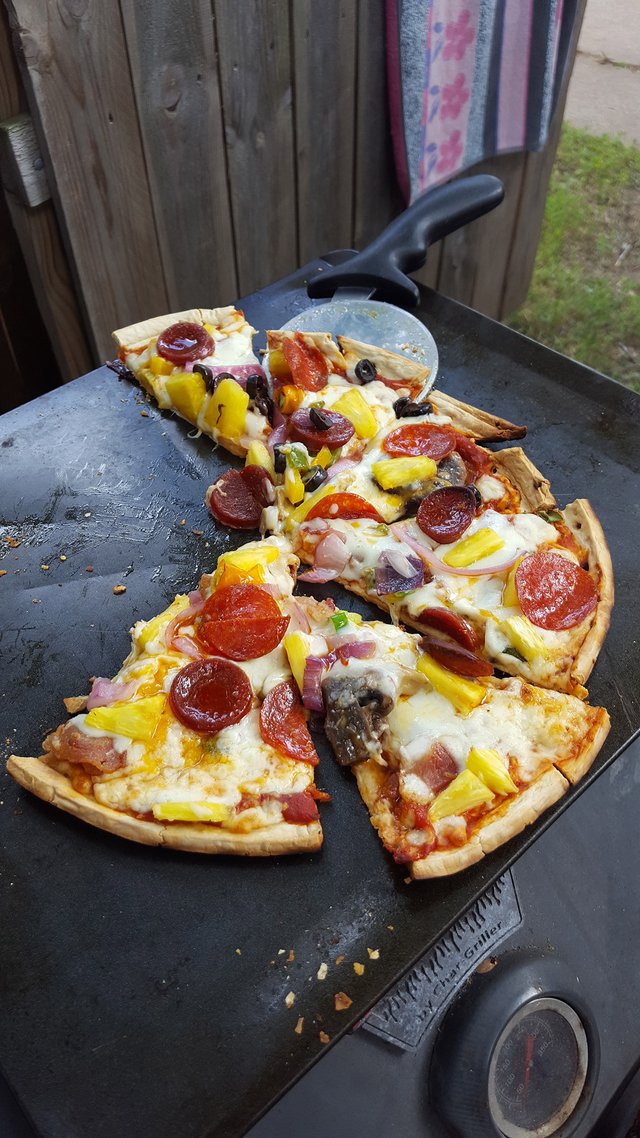 Tons of meat and cheese on this bad boy.
---
Posted from my blog with SteemPress : http://www.negativereaction.com/2018/06/29/homemade-pizza-on-the-grill/
---