I'm a big fan of pizza. I'm not even picky about it. I'll eat excellent gourmet pizza at a fancy restaurant, or frozen pizza dolled up with a bit of my own spices or added cheeses.
I don't usually have the time to make my own pizzas, however. But this one time, I did. I need to do it more often.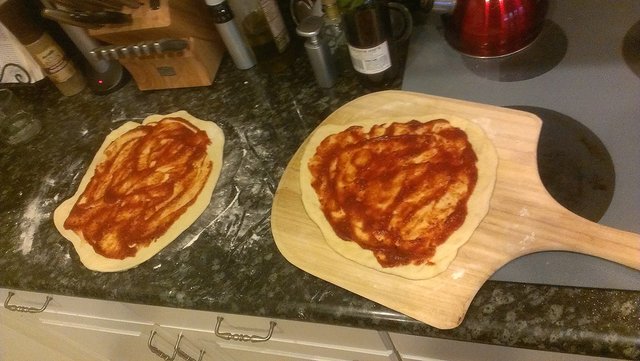 I made a normal crust using bread flour (left), and a second using almond flour (right).
---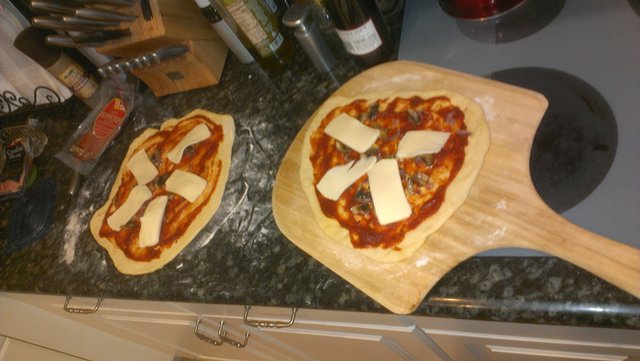 Added homemade sauce and slabs of cheese.
---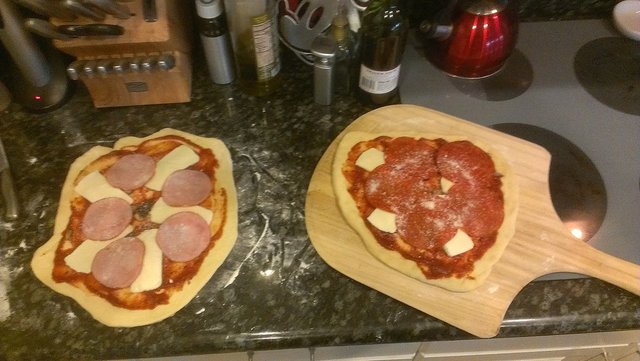 Topped off with some canadian bacon on one, and huge pepperoni on the other.
---
They both turned out excellent. The almond flour crust had a biscuity taste to it and more of a crunch than the flour. I think I preferred it.
It took a lot of time, and I'm not sure how often I would have all the ingredients I need in one place, but once in a while it's a fun little food making project.
---
Posted from my blog with SteemPress : http://www.negativereaction.com/2018/06/21/homemade-pizza-finding-the-time-for-food-projects/
---