Almost most of the time, in the morning when you wake up, your soul is still asleep. Your body is on auto-pilot mode, limbs are functional but your brain is still rebooting, trying to refresh the tasks that should be done when your day starts. What wakes you up? What energizes your cells? What electrifies your soul?
You got it right folks!
It's Coffee!
"Coffee is a brewed drink prepared from roasted coffee beans, which are the seeds of berries from the Coffea plant." -Definitions by Google
Today is a good day Steemians! And right now! I'll be showing you a STEEM EXCLUSIVE artwork I made for a contest sponsored by @cookiespooky! First here on steem it! I'll be showing you the process of this illustration in just a bit.
THE AWAKENING by @ianceaz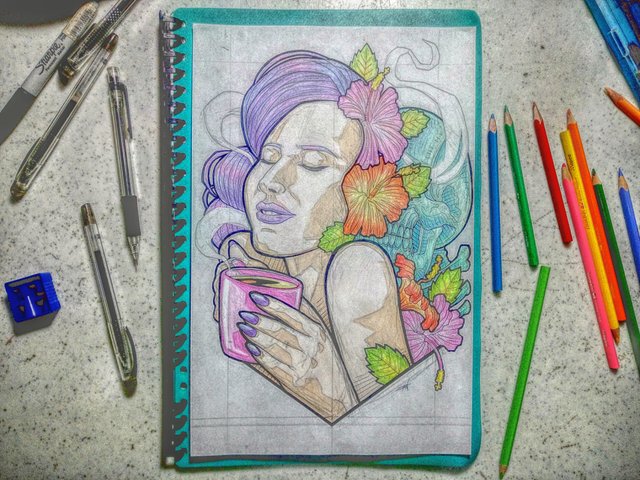 Before we begin, here's the clear instructions given by @cookiespooky. . .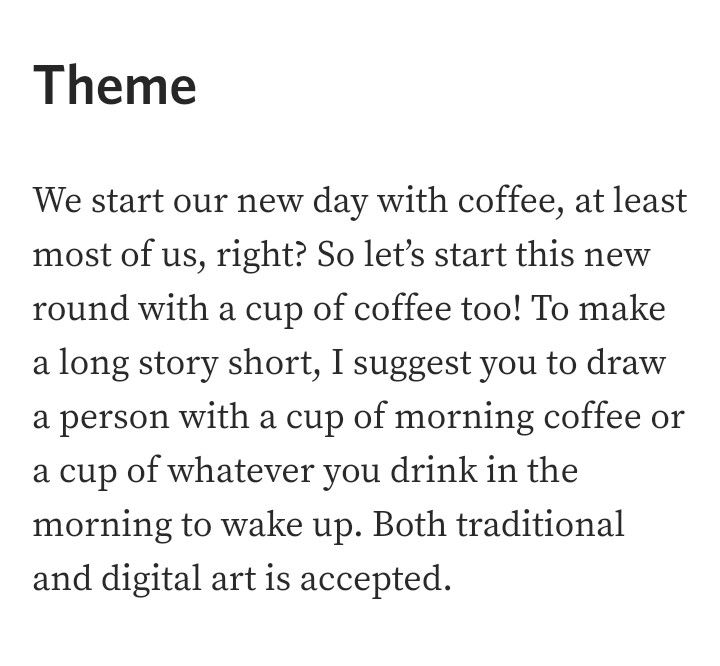 With all that theme loaded, we now go with the process!
Started off with a sketch on a paper. I'm not much of a model myself, so I just had to draw a girl holding a cup of coffee, blended her with flowers and placed her skeleton behind the whole piece.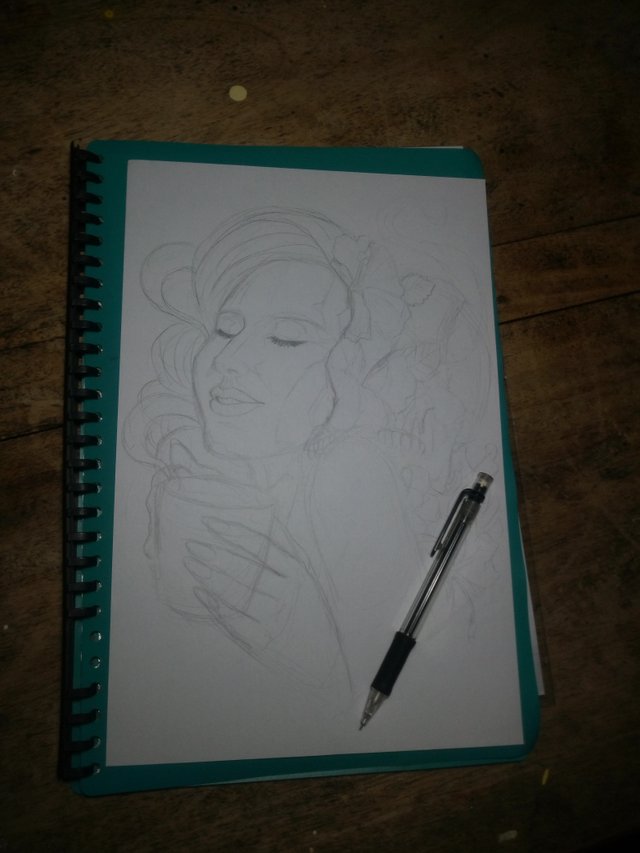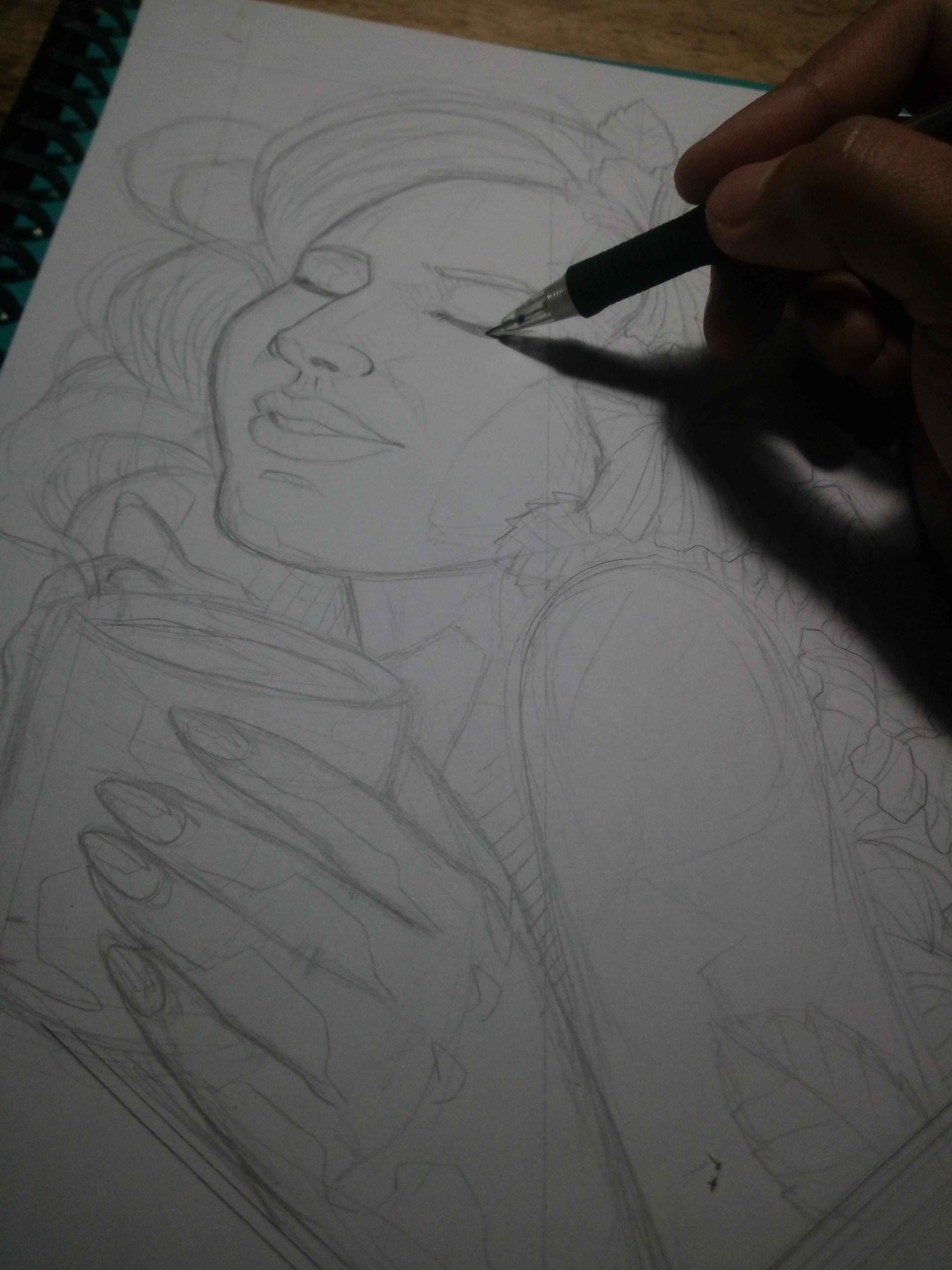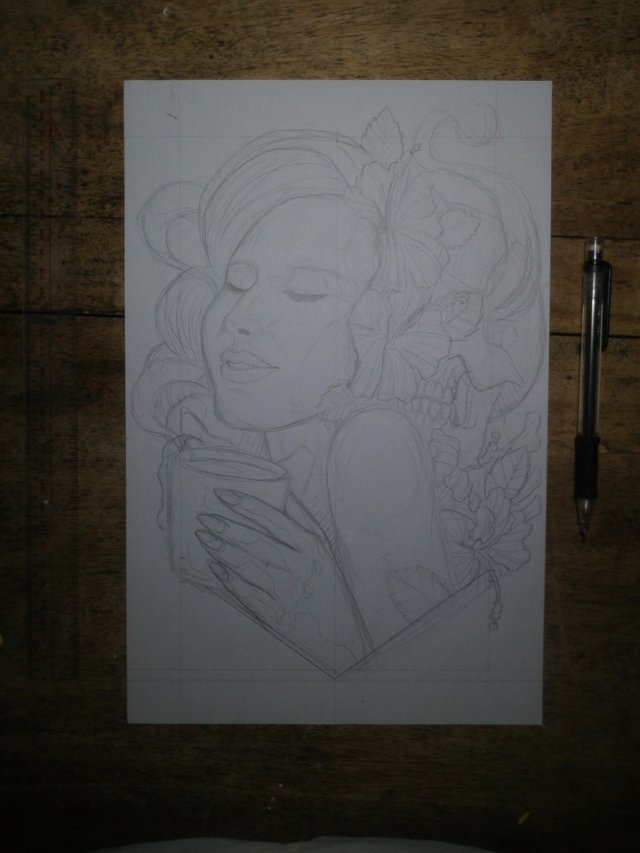 If you don't mind, lemme explain my design. I placed her skeleton features on the posterior side of the piece to represent death, but with a cup of coffee, she slowly comes to life like a flower blooming from it's seed to her final form, a complete human being. That it why I entitled it as "The Awakening"
After it was all penciled up. I now prepare outlining the piece. . .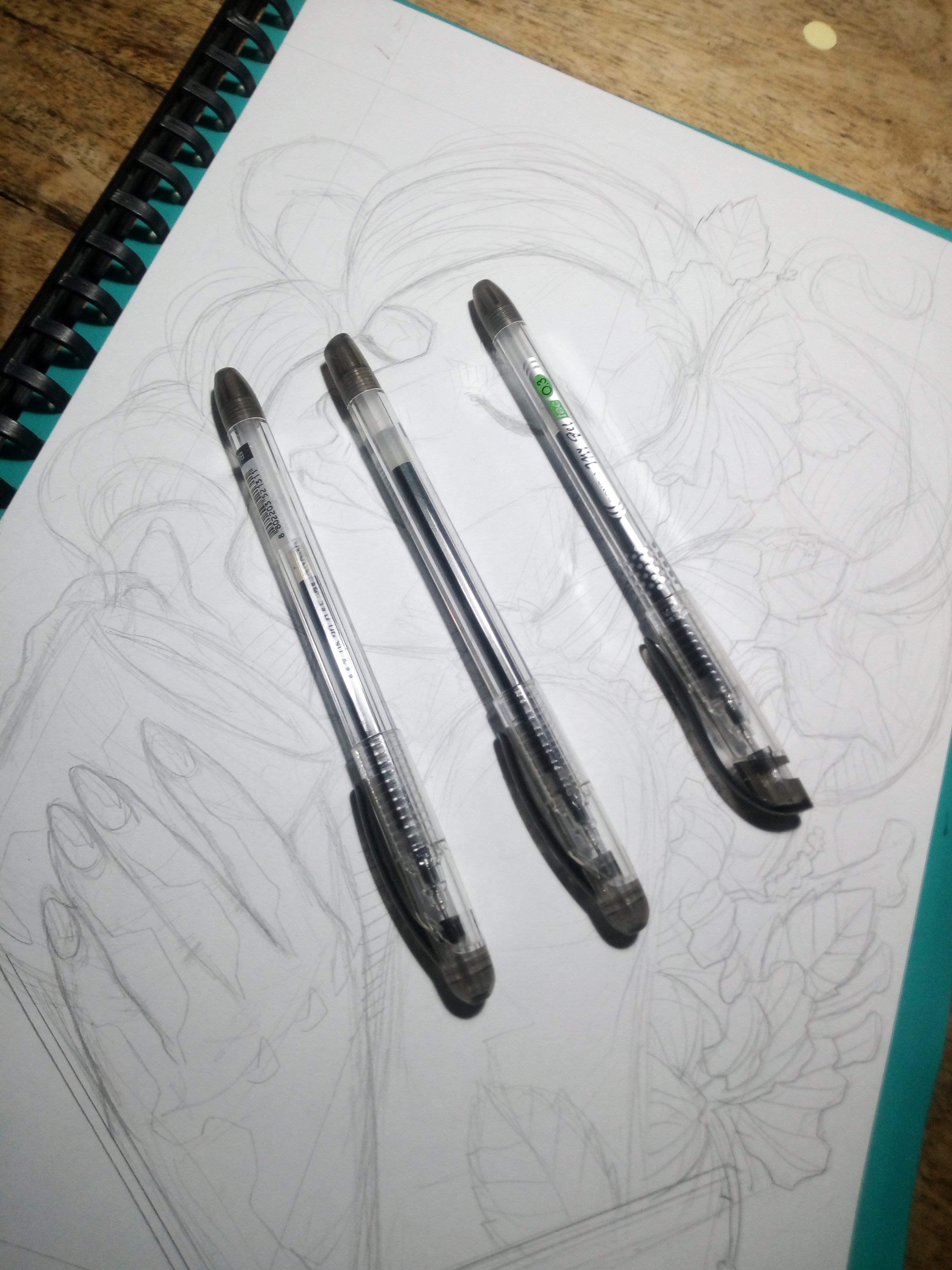 The Process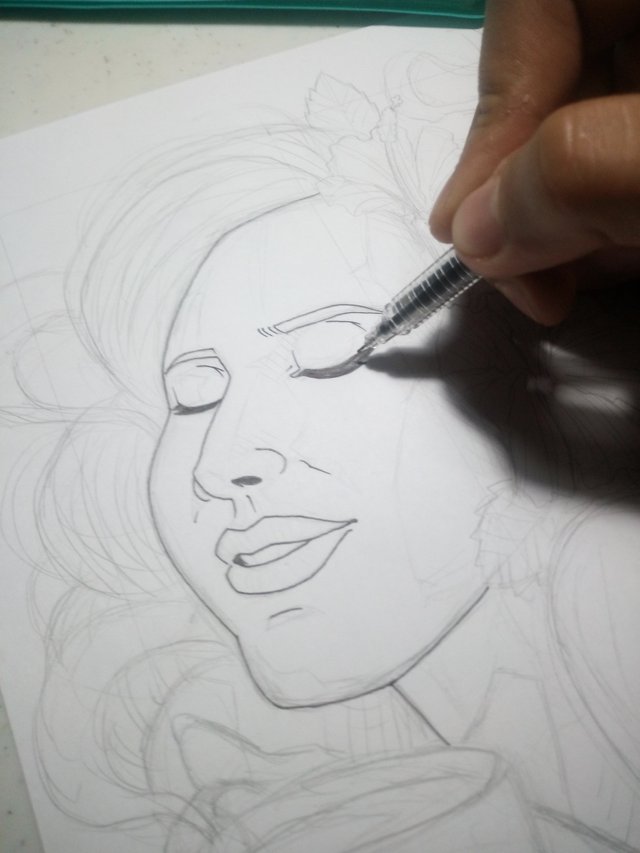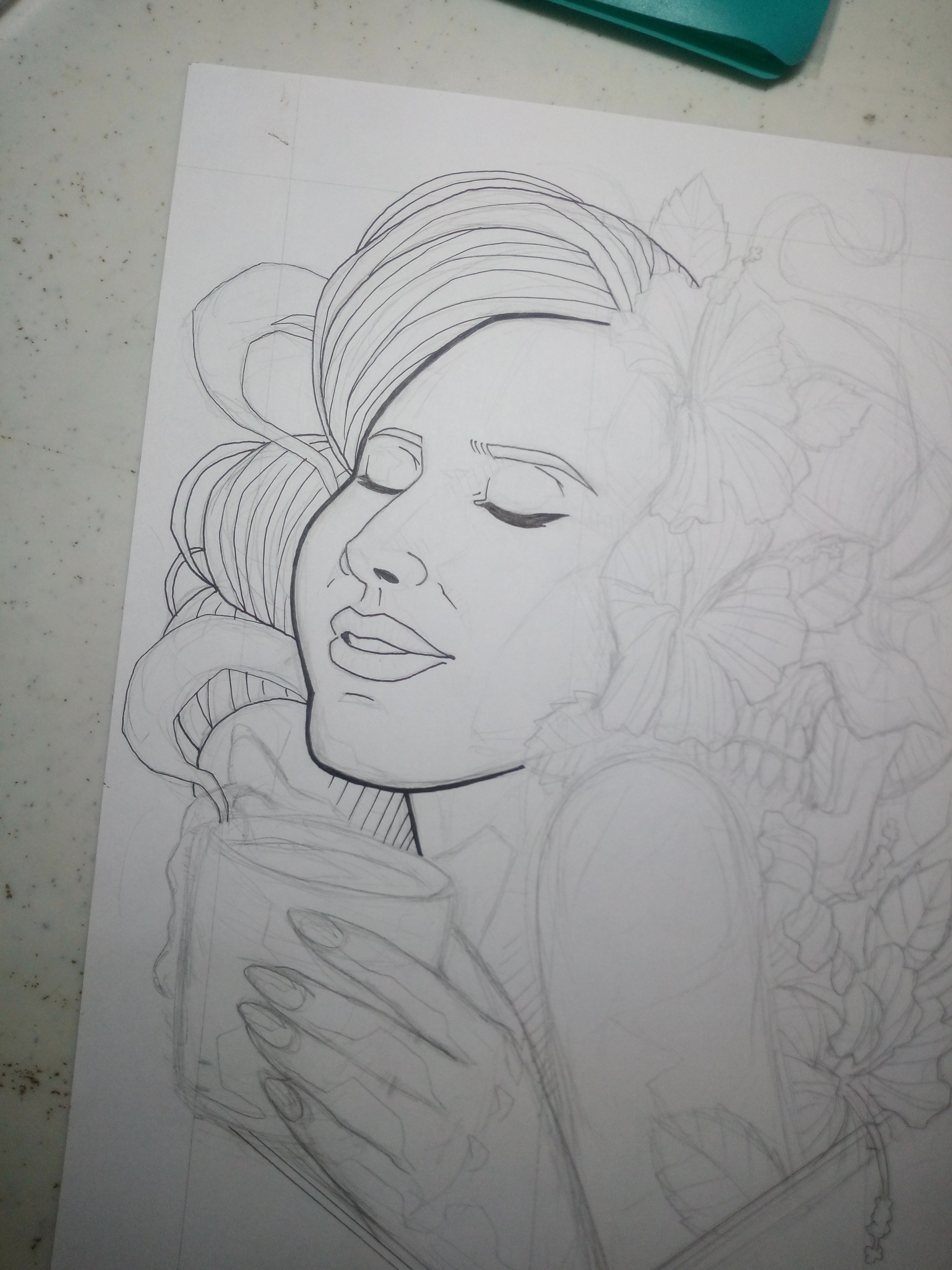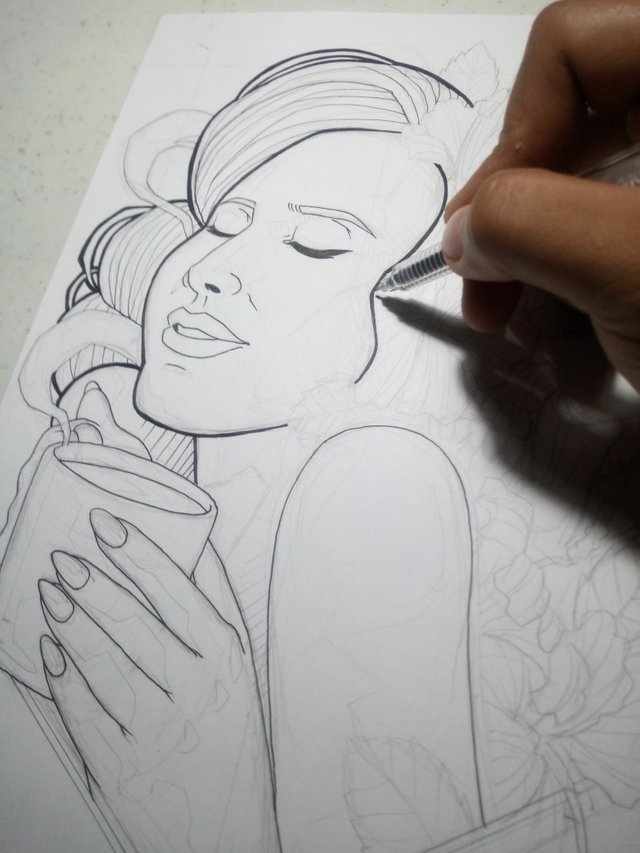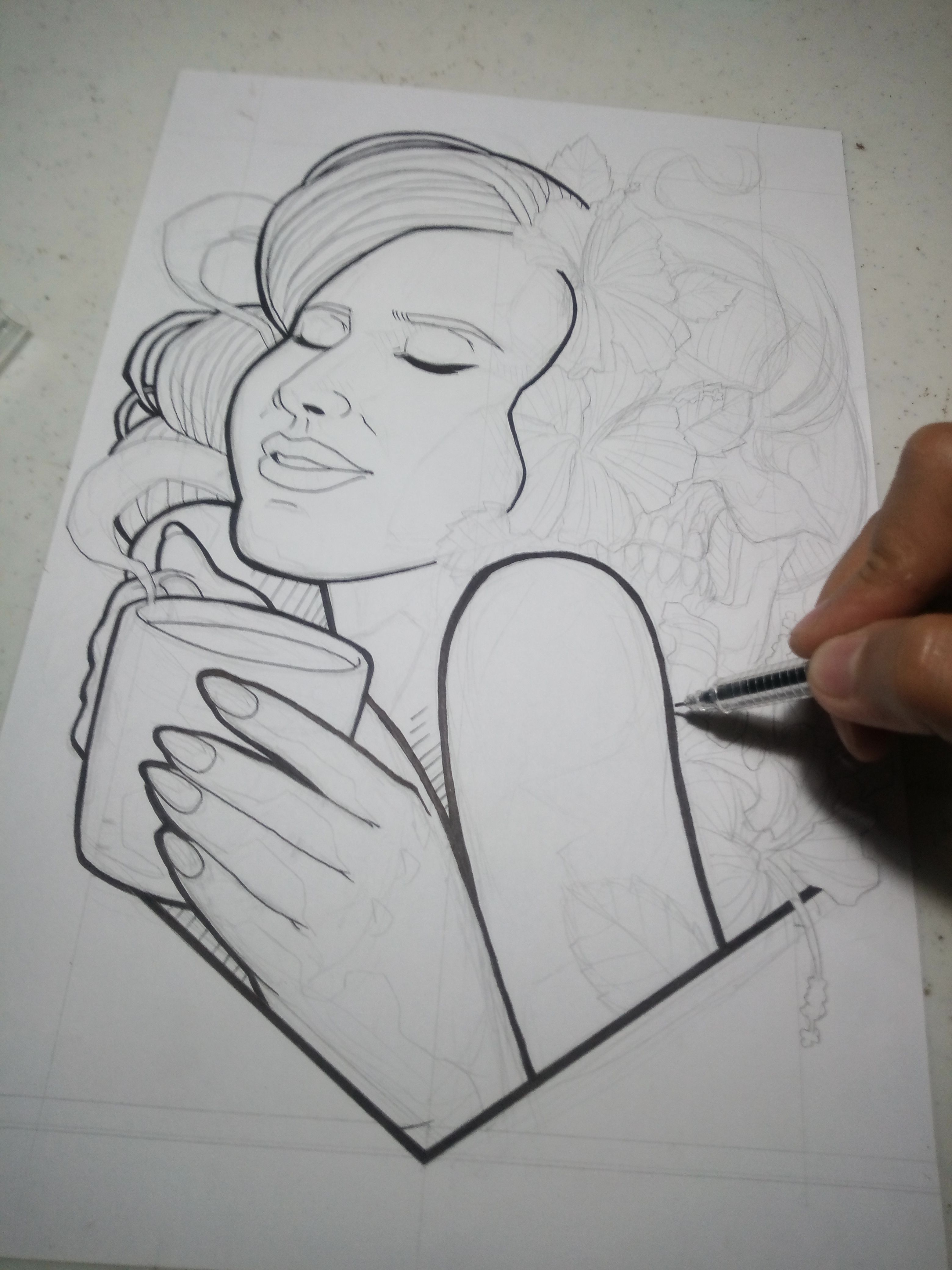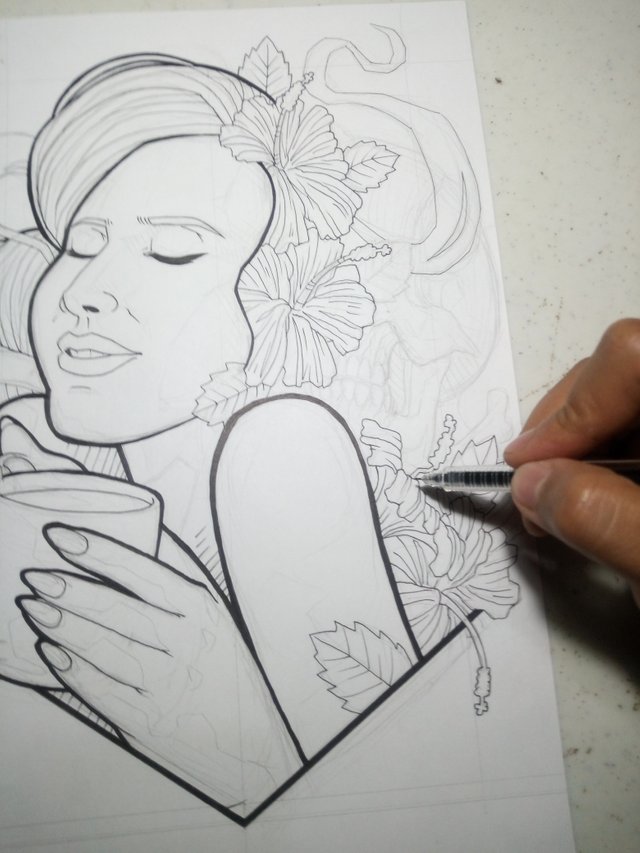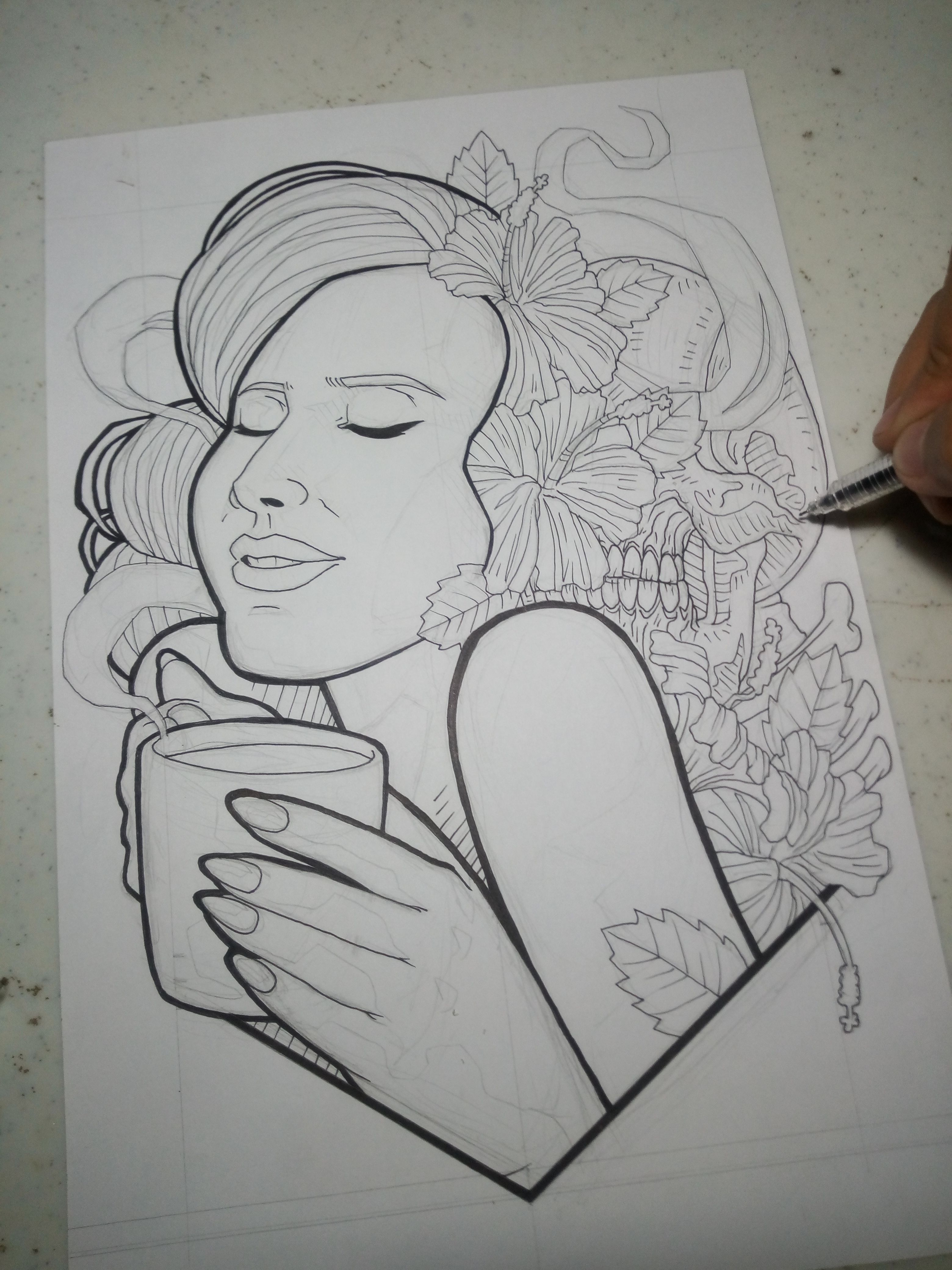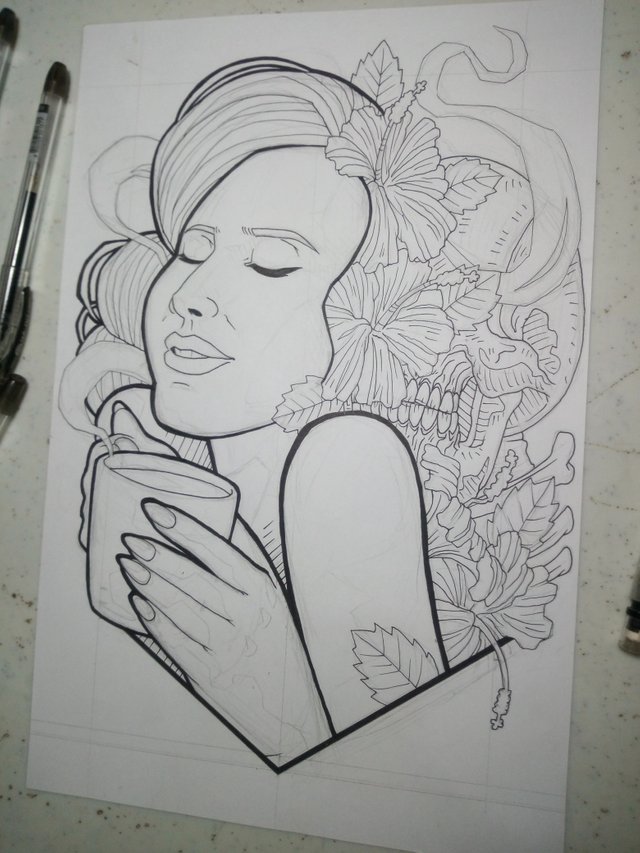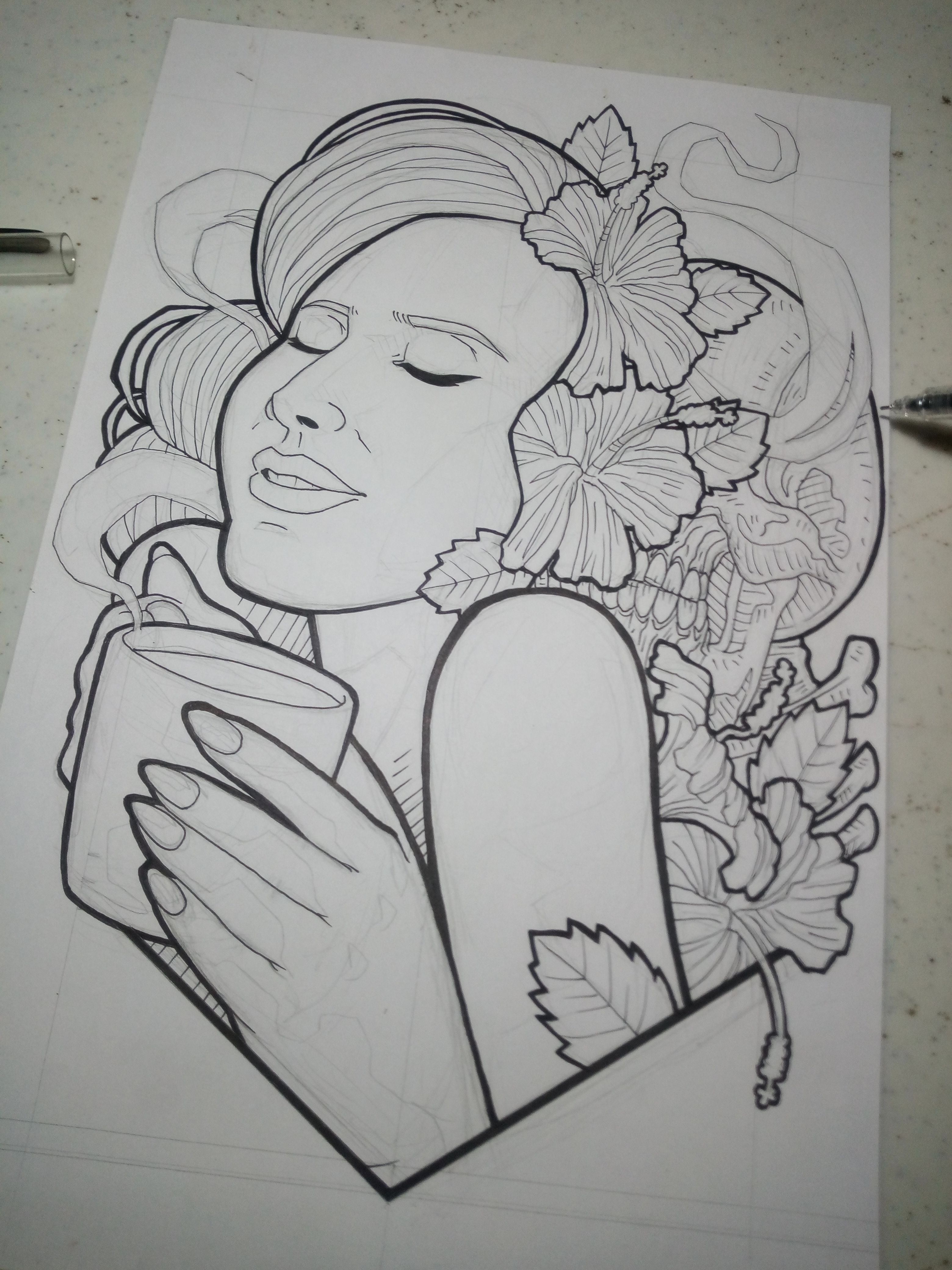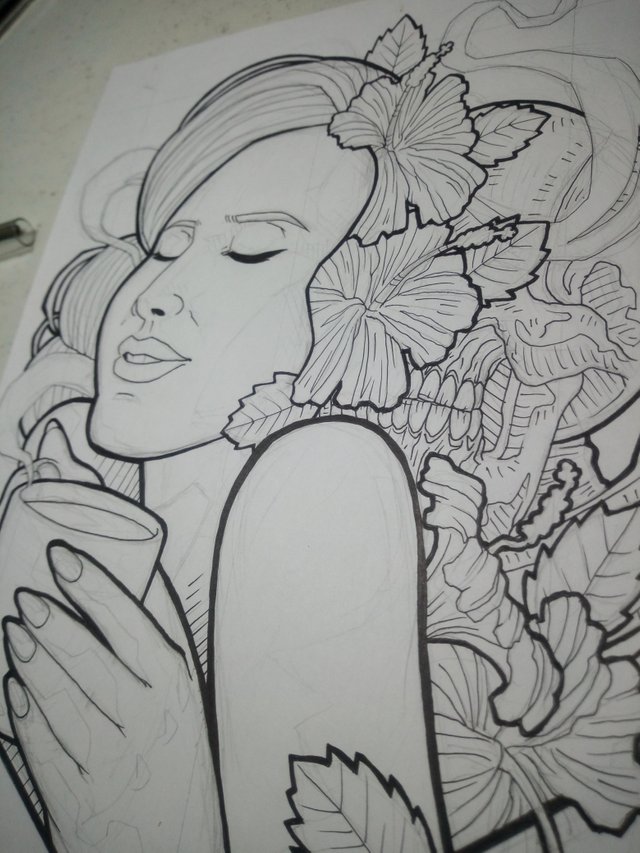 Now the outlines are perfectly in place. We now go with coloring.
I used Maped color pencils for this piece.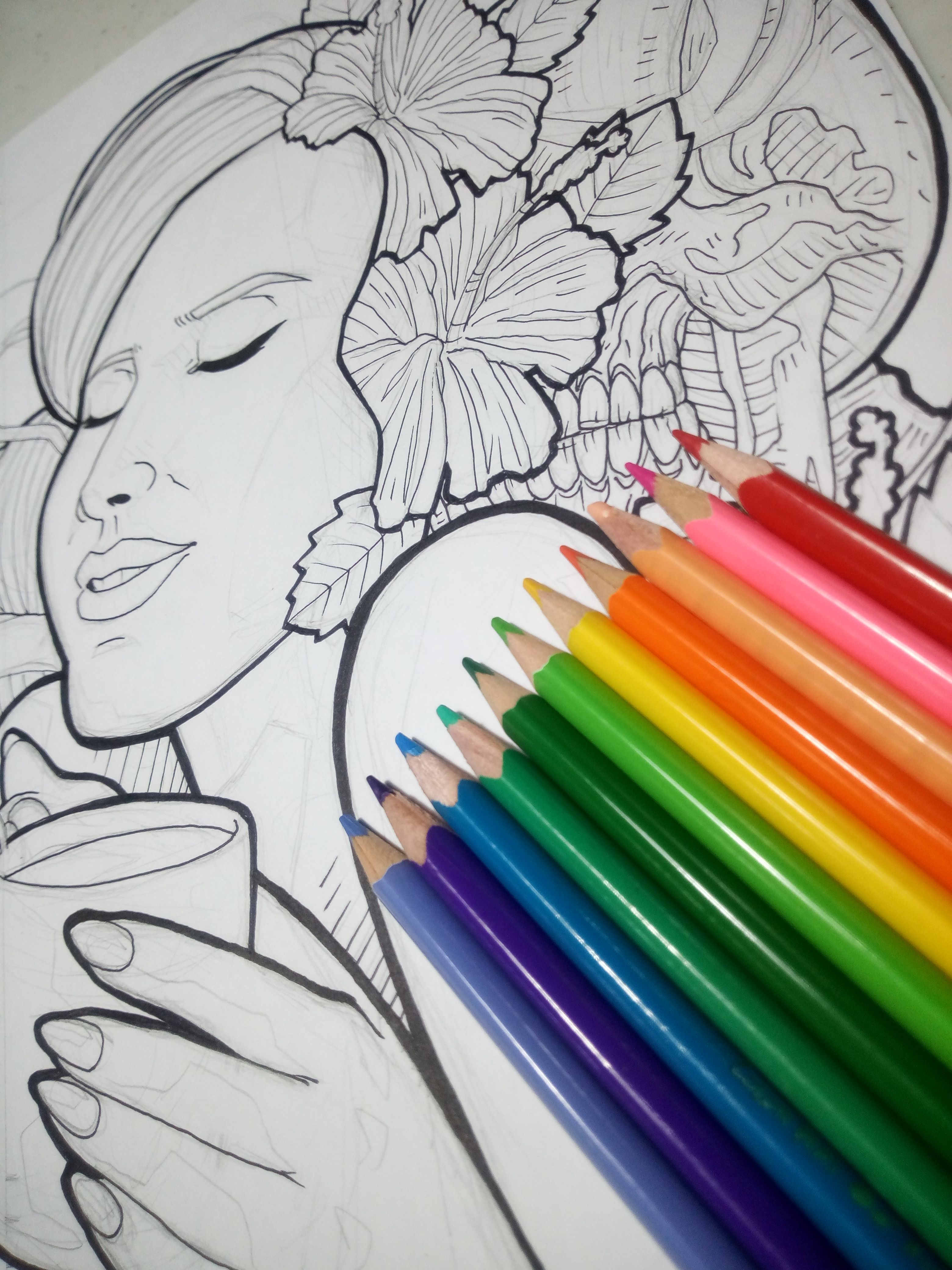 Here's the process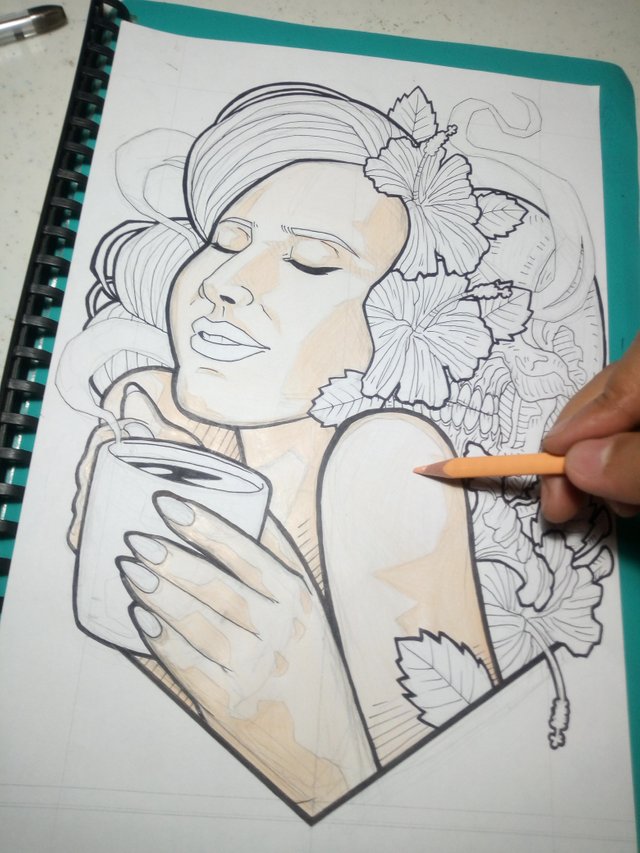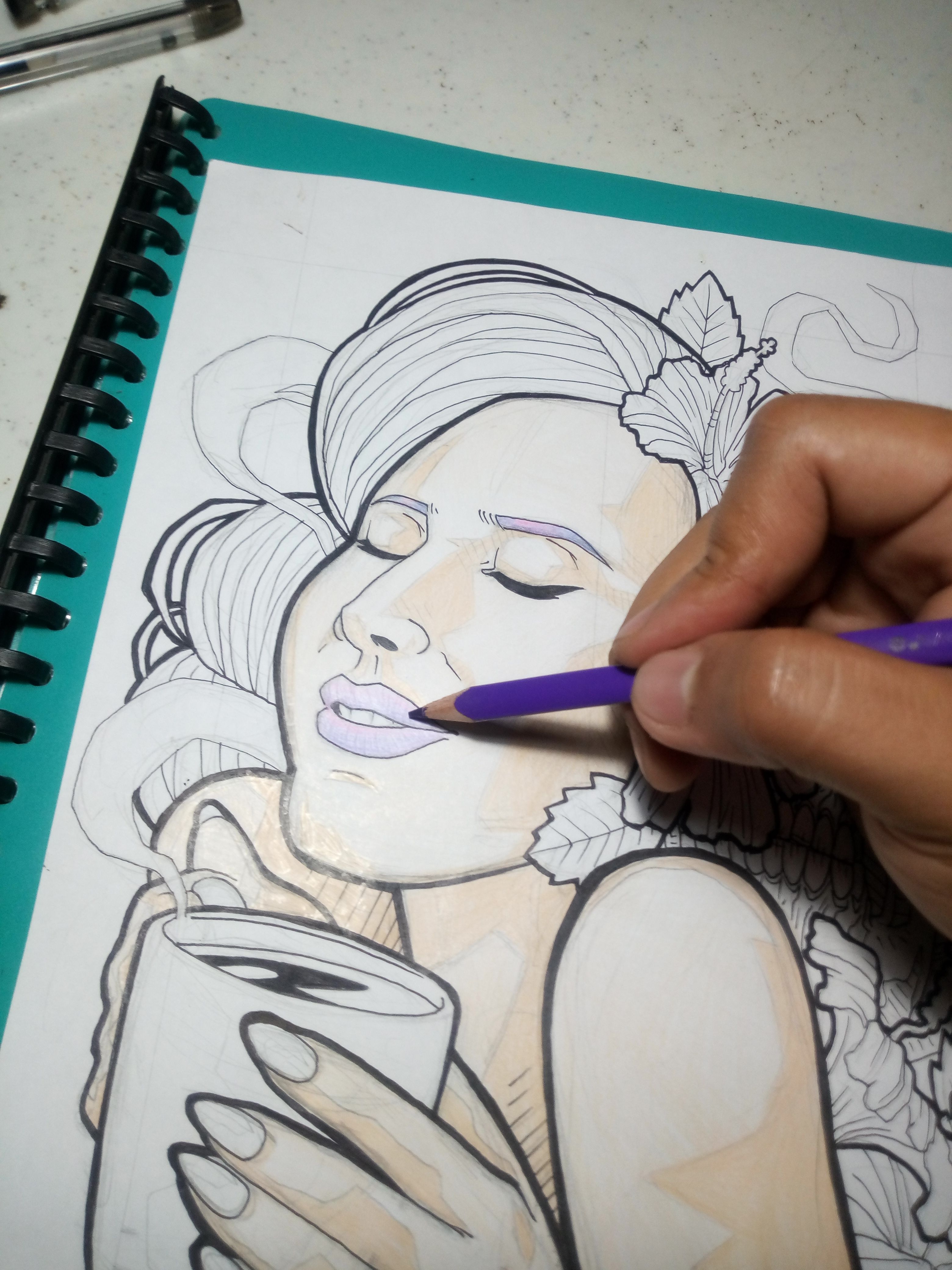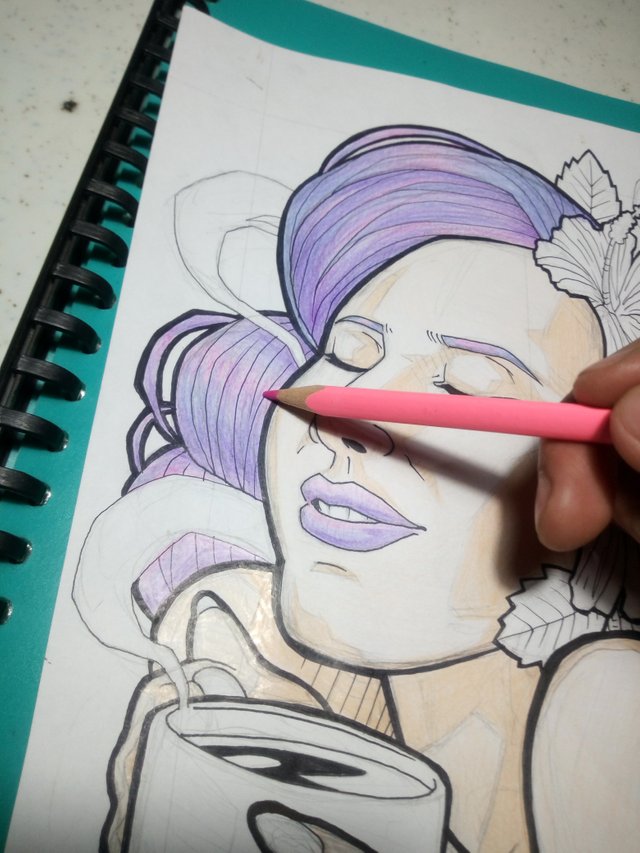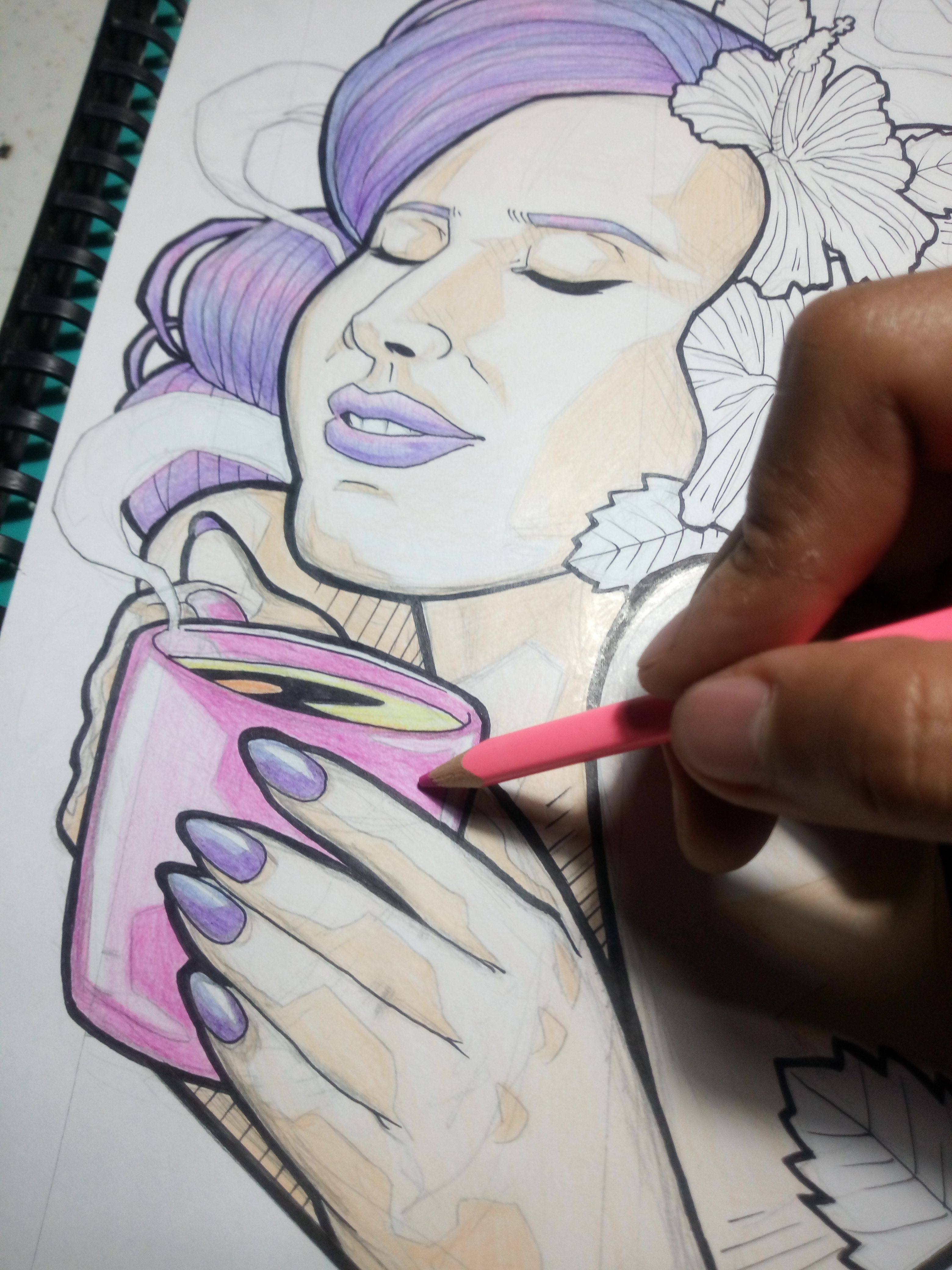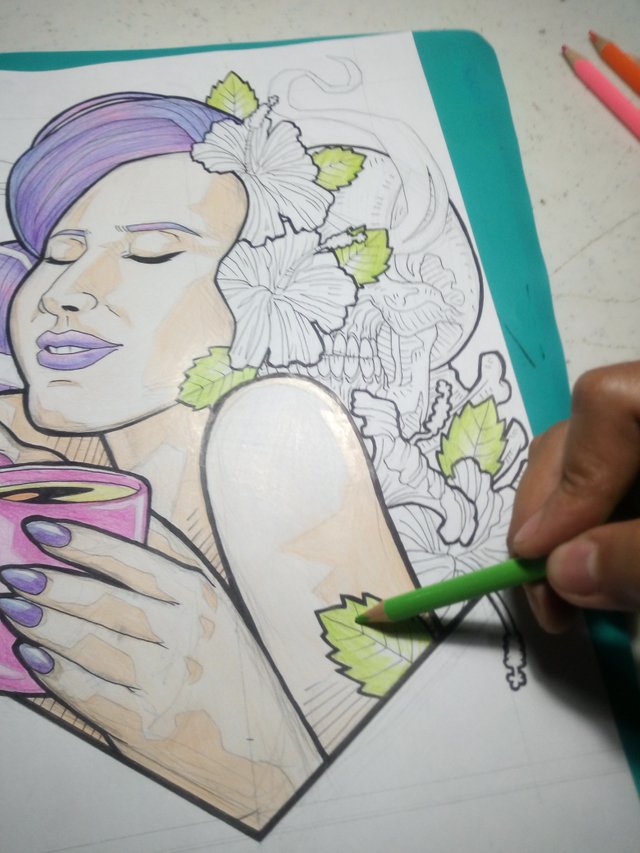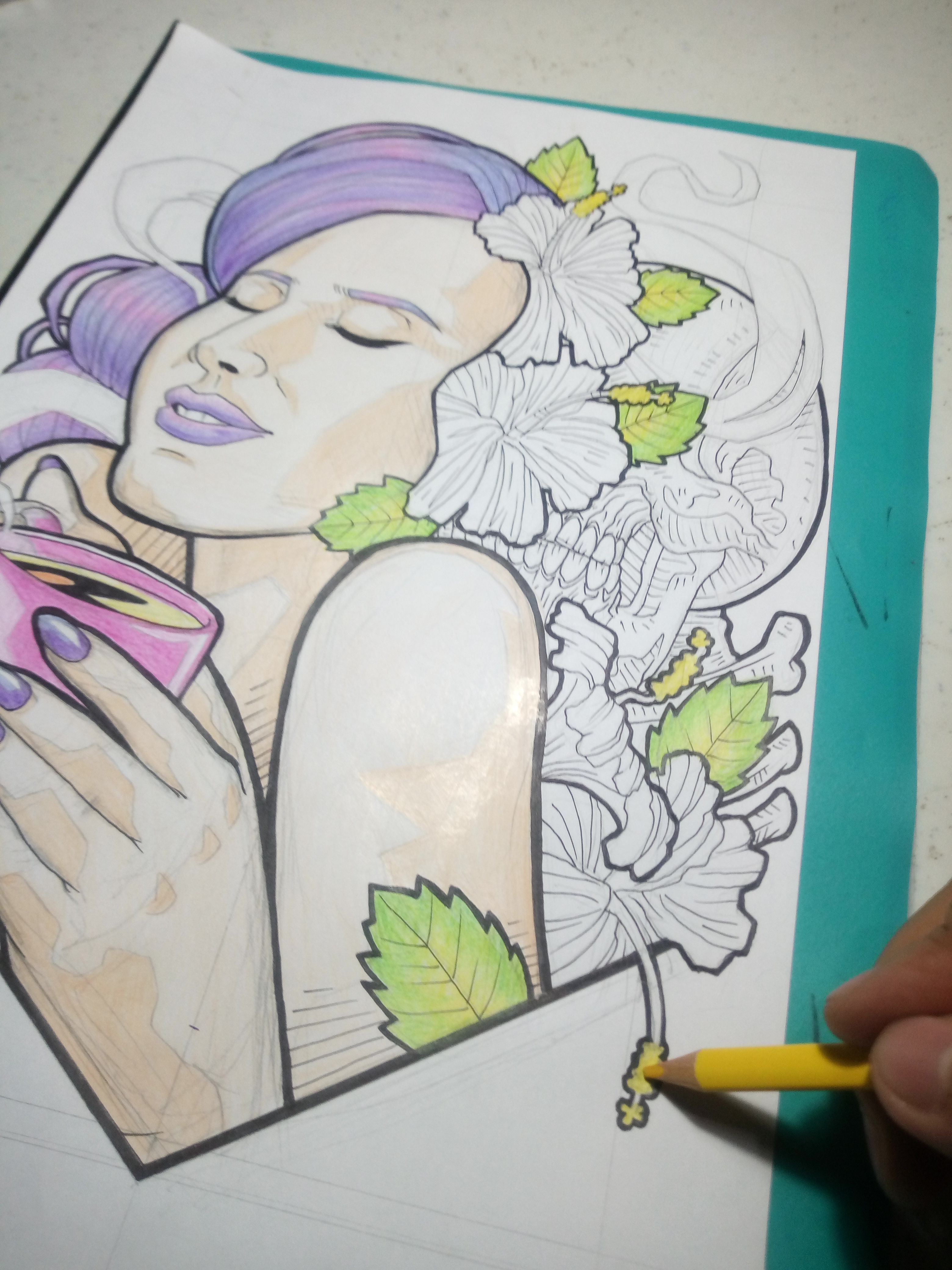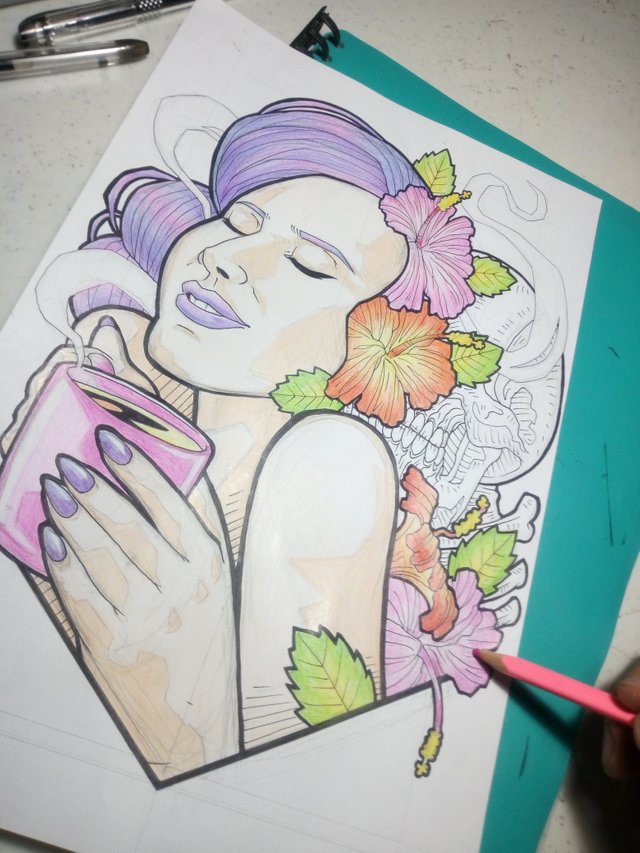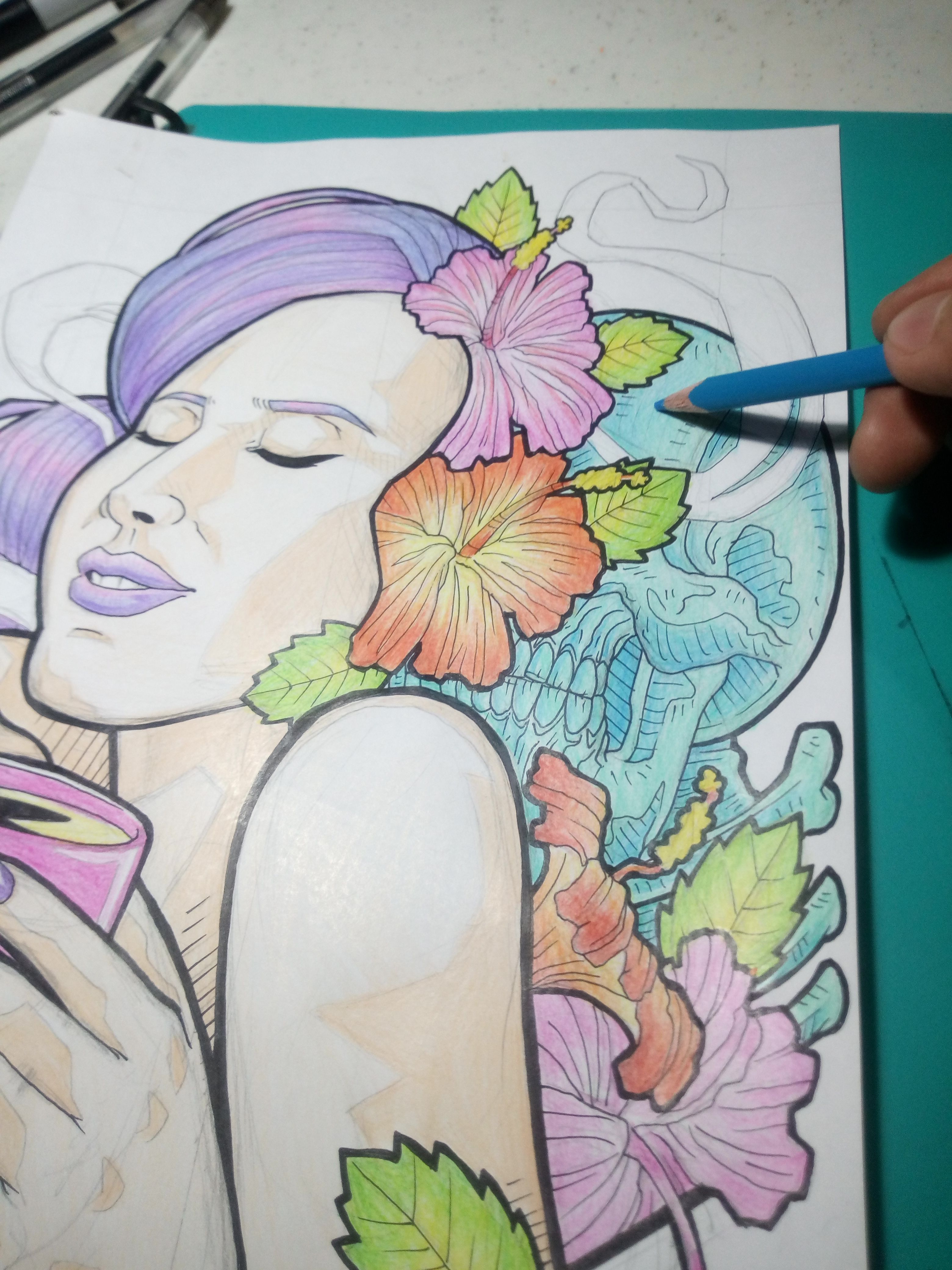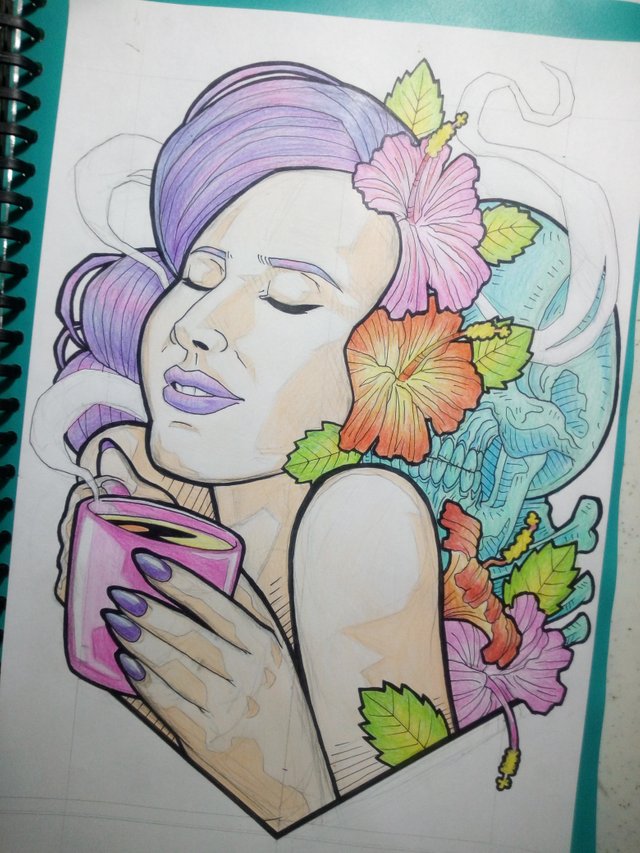 Now, to finish it with a signature. . .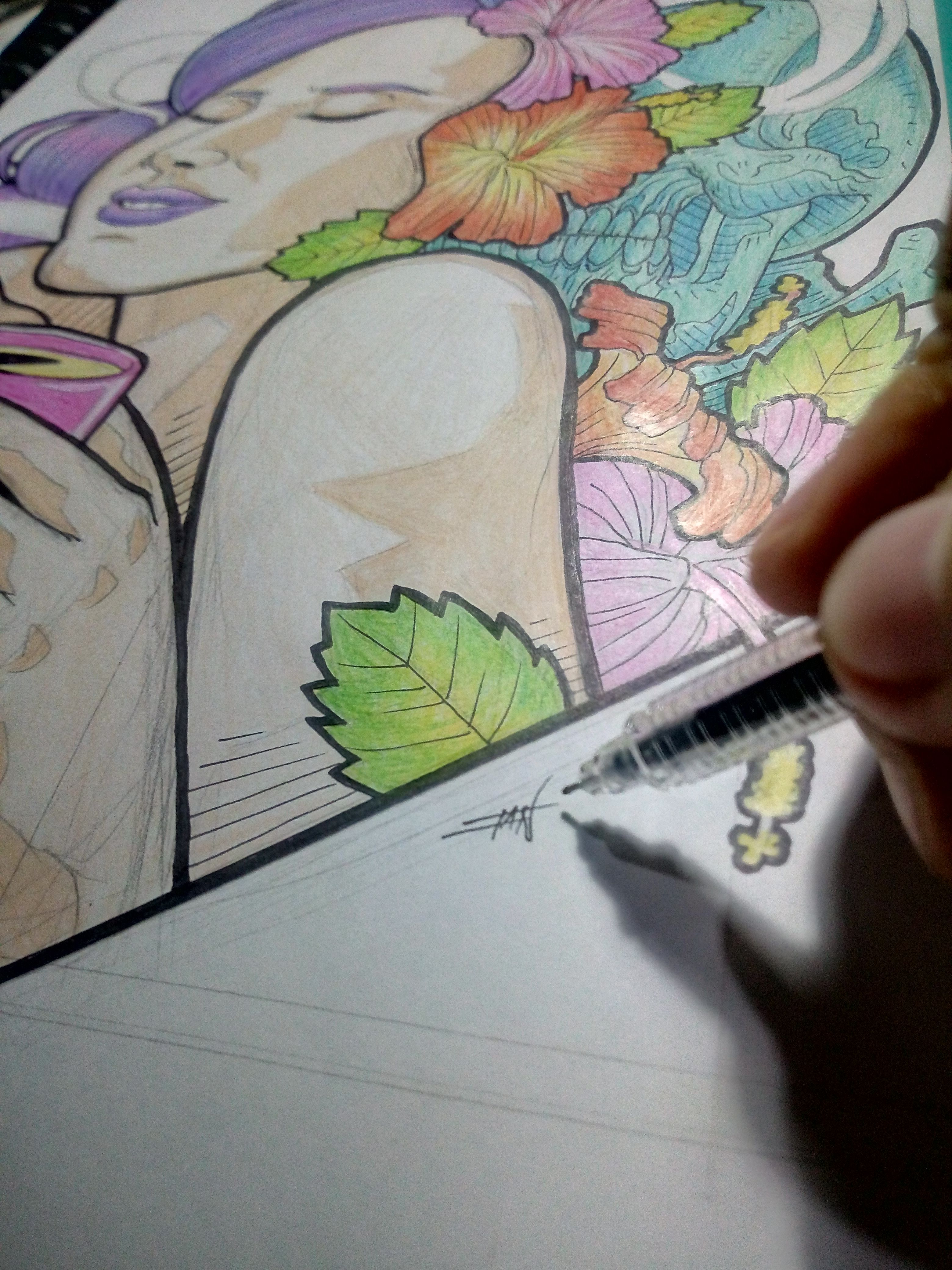 Here's the piece!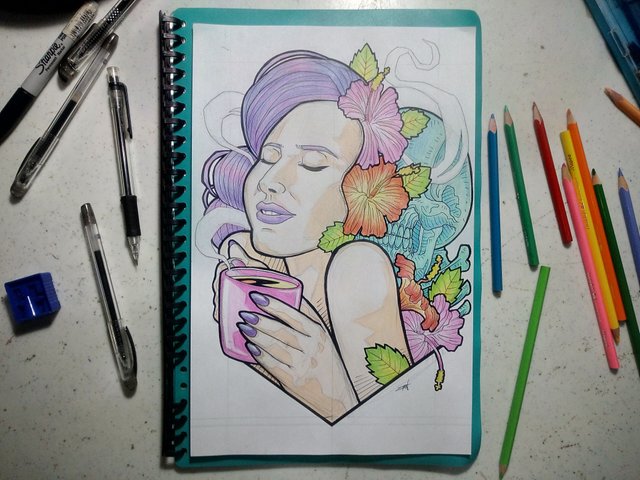 With all of it inked and colored up, let's now proceed with the sharing!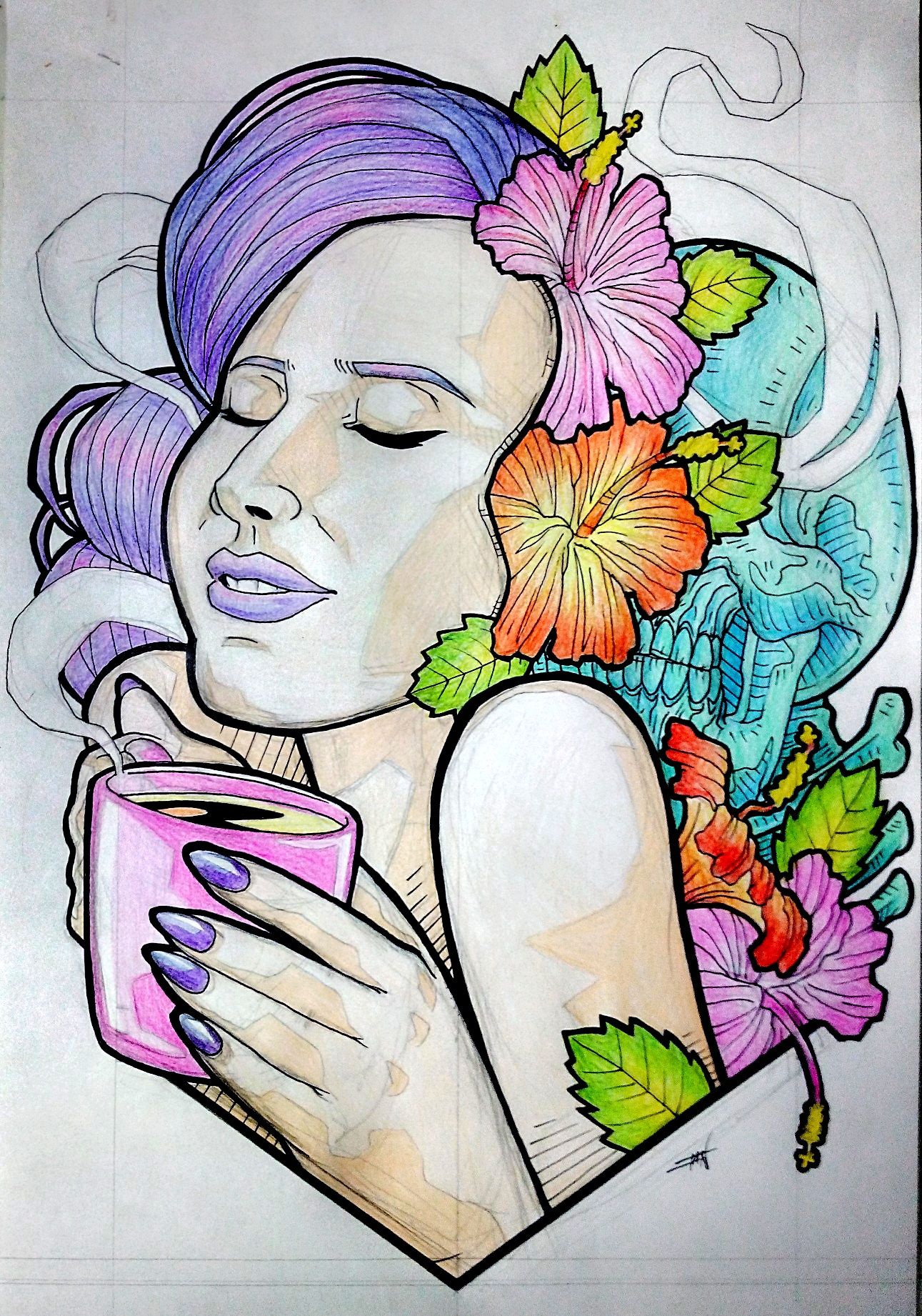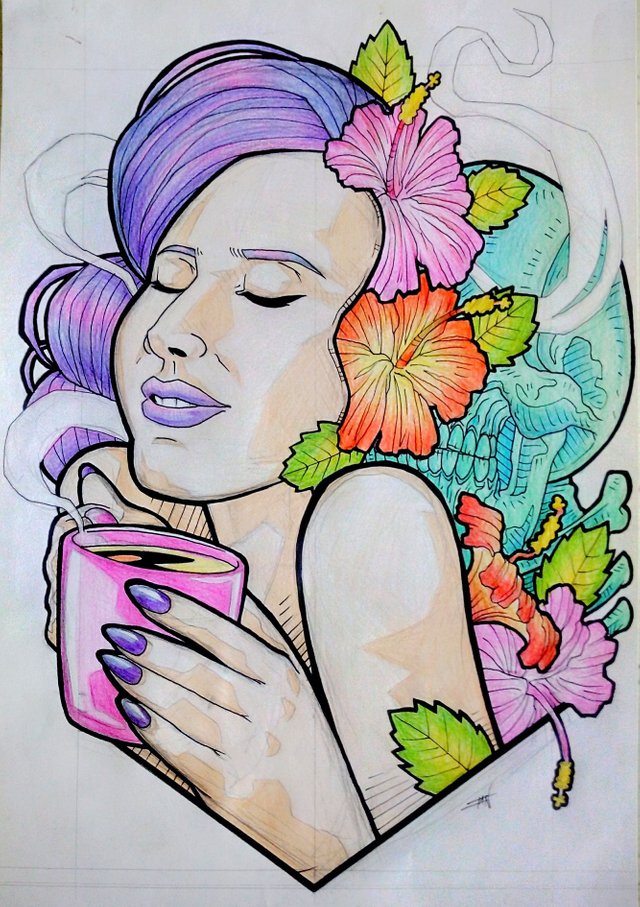 This work is licensed under a Creative Commons Attribution 4.0 International License.
Consider helping me through my growth as an artist by donating any amount. 🤗
It will be greatly appreciated 😍
Wallet to Coins.ph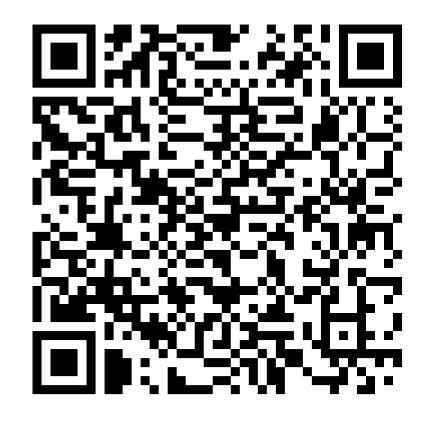 That's a wrap people! Stay tuned for more episodes of artwork processes by truly yours, @ianceaz!
Until next time! This is @ianceaz saying "Shit happens, coffee helps."
XOXO