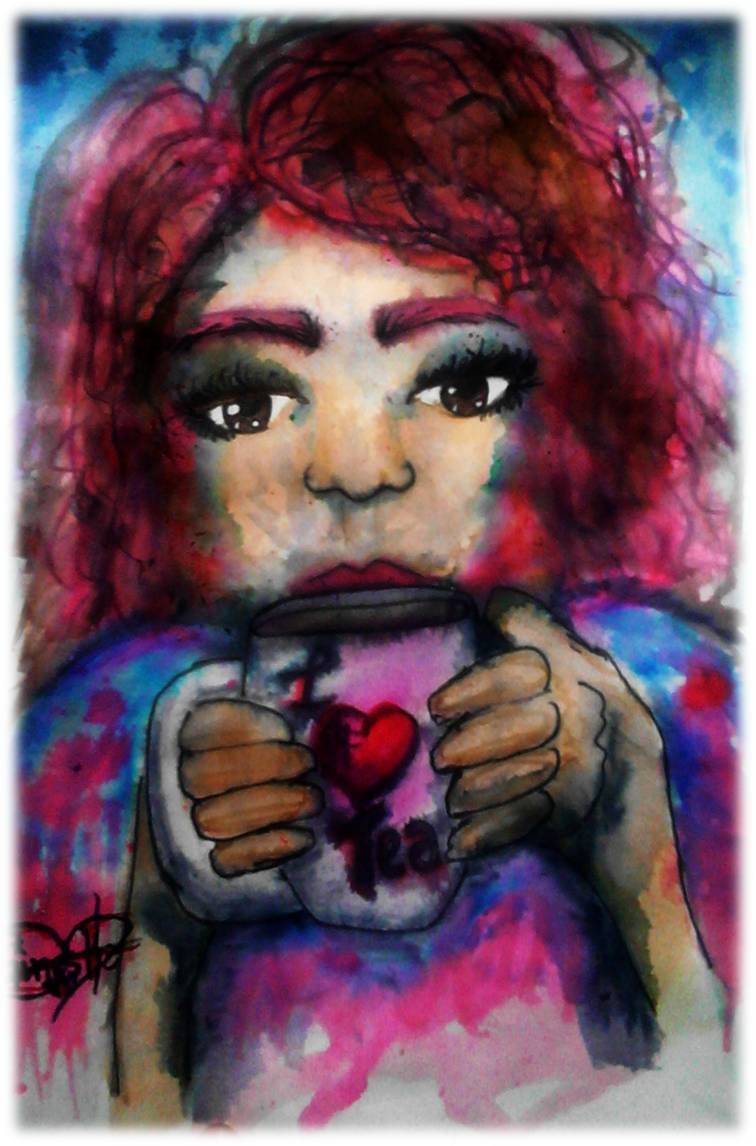 Hello Dear, today I want to show you my participation in the
@Cookiespooky
contest with the theme of coffee, but, as I drink tea, my painting refers to the wonderful experience of having a cup of tea on a cold day.
The style is the same of all my paintings, made with water markers, and with a watercolor effect.
(Ahora en Español mi gente bella)
Hola Estimados, hoy quiero mostrarles mi participación en el concurso de
@Cookiespooky
con el tema del café, pero, como yo tomo té, mi pintura hace referencia a la maravillosa experiencia de tomarse una taza de té en un día frio.
El estilo es el mismo de todas las mis pinturas, hecho con marcadores de agua, y con un efecto de acuarela.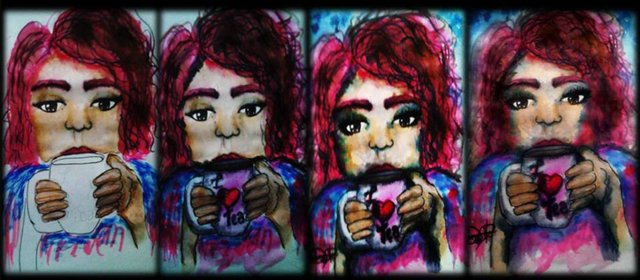 See the magical process / Vean el mágico proceso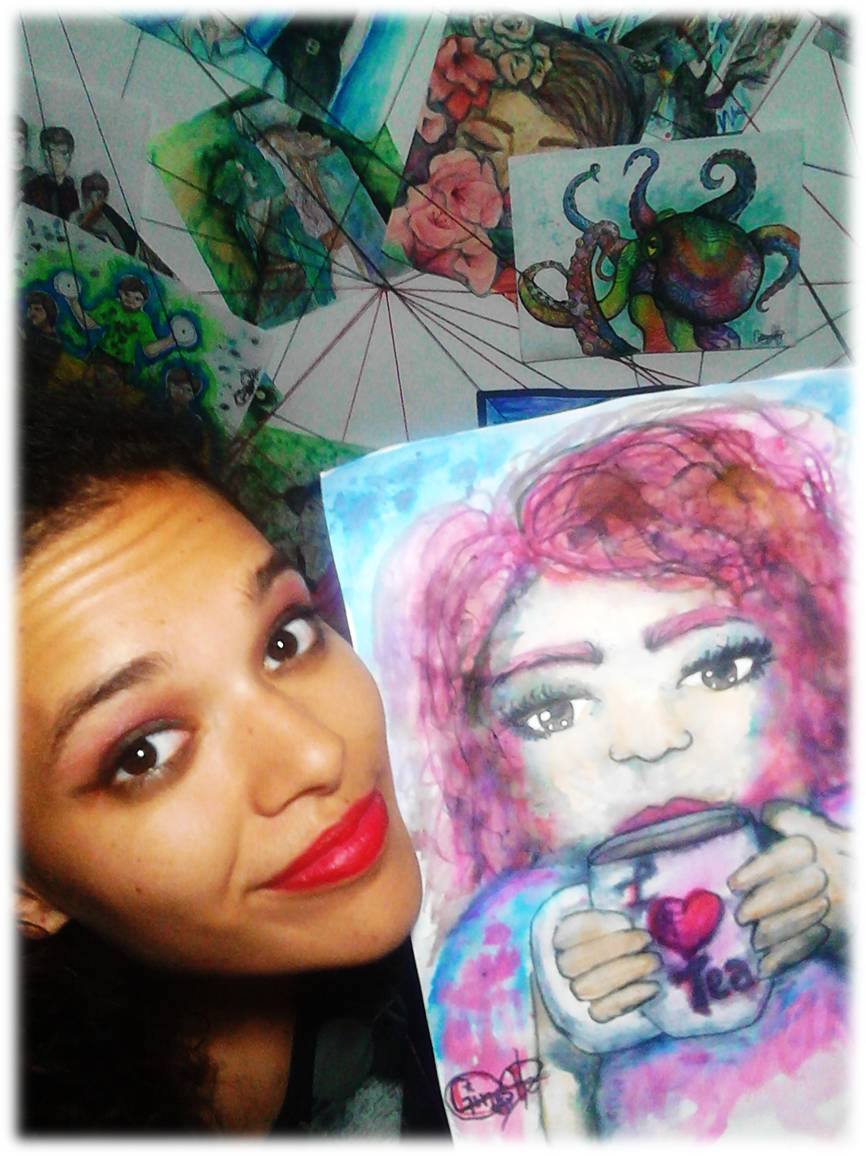 And I reveal that in the end I realized that I look like the drawing. Thanks for reading and supporting me.
Follow my steps…
(Ahora en español para los Estimados)
Y les revelo que al final me di cuenta que me parezco al dibujo. Gracias por leerme y apoyarme.
Aqui post del Concurso!
No me pierdan la pista…