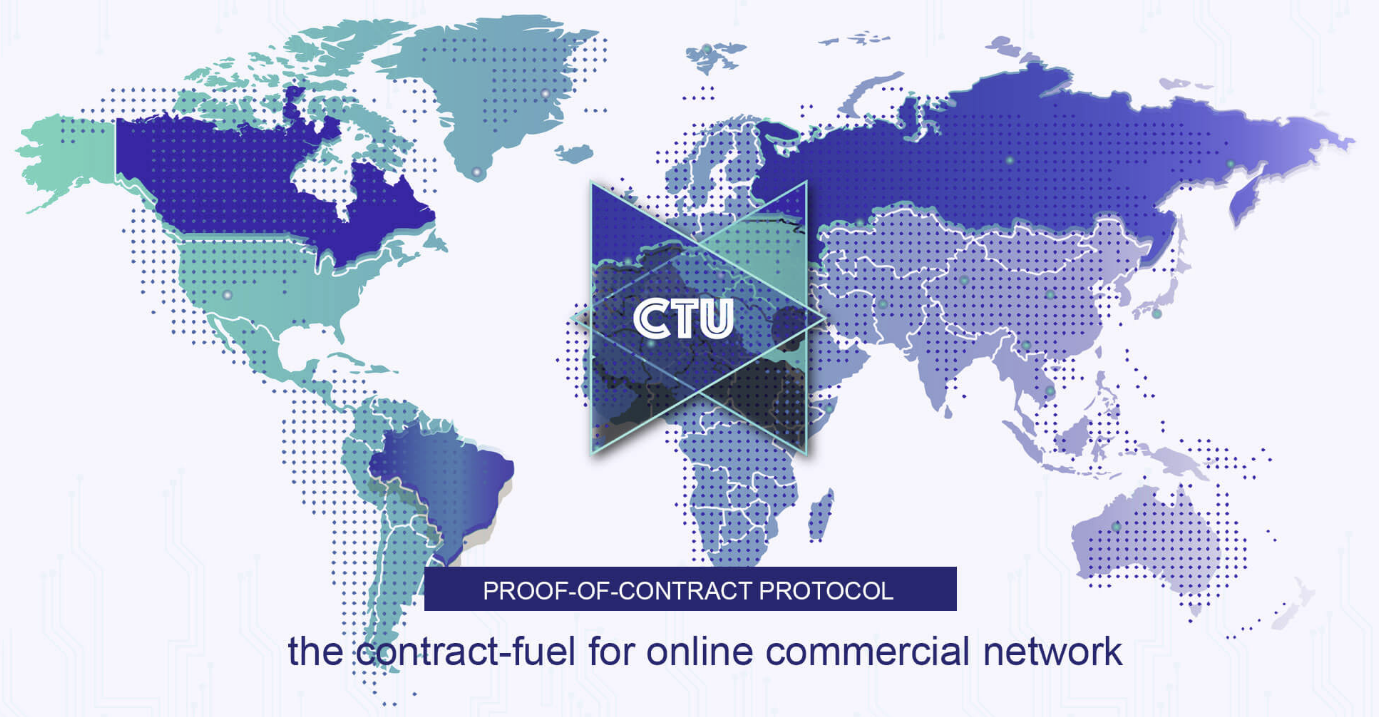 As an entrepreneur I have used contracts towards binding an agreement between my business's and partners, the contracts normally bind us in the terms and conditions as part of an agreement in our business relationships.
Despite technological advances, my contracts are in written format that is legally enforced by a lawyer who checks the terms and conditions on the agreement. I have problems when doing cross border businesses and also when dealing with local business partners when it comes to the interpretation of the contracts. The lawyers of both parties interpret the contracts and enforces it through legal processes.
I'm very excited with blockchains technology smart contracts features that we can use in our business's agreement enforcement, the smart contracts can be automated towards mass reputative process and also by recorded in immutable distributed ledgers that can store contracts. Unfortunately, since I'm not a developer and I have no programming skills, the applicability of this new technology is a challenge.
One of the projects making it easier for entrepreneurs like me to create smart contracts without programming skills is Contractium. The project has its roots in Australia and its main purpose is to make it easier for entrepreneur like as to create smart contracts that are stored in immutable distributed ledgers. Contractium adds the missing tools in the Ethereum contracts creation and development processes and in this blog entry, I will take a look at the innovative project.
Contractium Network: Proof of Contract Protocol.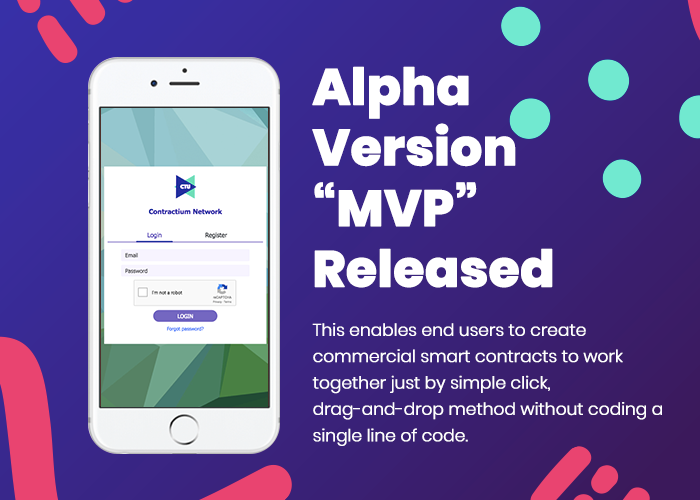 Contractium is building a decentralized platform that will enable entrepreneurs and businesses create smart contracts on the Ethereum platform without programming skills and other challenges such as third-party contracts creators since the process is simplified and Contractium platform offers us the tools.
Entrepreneurs and businesses will be able to create their own markets and store important records without the need of third-party services that will increase the costs of transactions and operational processes.
What is the purpose of this platform?.
Contractium services are to facilitate and make it easier for Individuals, entrepreneurs and businesses to create smart contracts and store them in immutable storage powered by the Ethereum network, the processes is made it easier through the tools and services provided by the platform.
Contractium platform solutions powered by blockchain.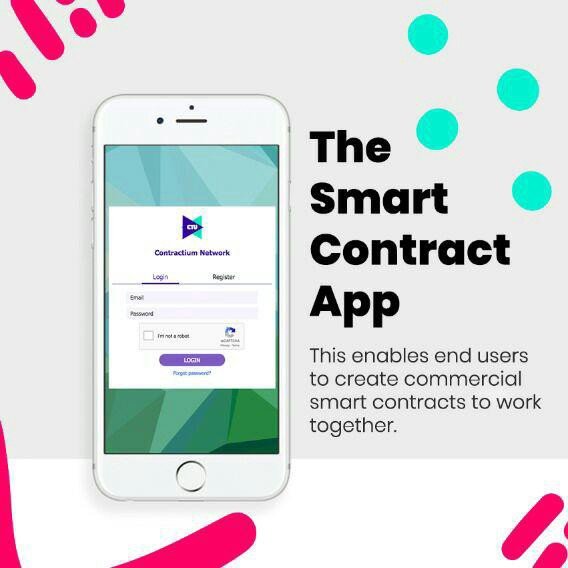 As an entrepreneur I need a solution that will enable me create smart contracts and store my files in the distributed ledger provided by blockchain technology, Contractium platform offers a solution by providing tools and services that make it easy for individuals lacking the technical expertise in the blockchain field to make use of the innovative features provided by blockchain technology.
Consumers will be able to use the platforms products such as the Contractium token (CTU) and Contractium users' tokens that will be used for peer to peer transactions thanks to the tools provided by Contractium such as the mobile wallet and the PC Wallet.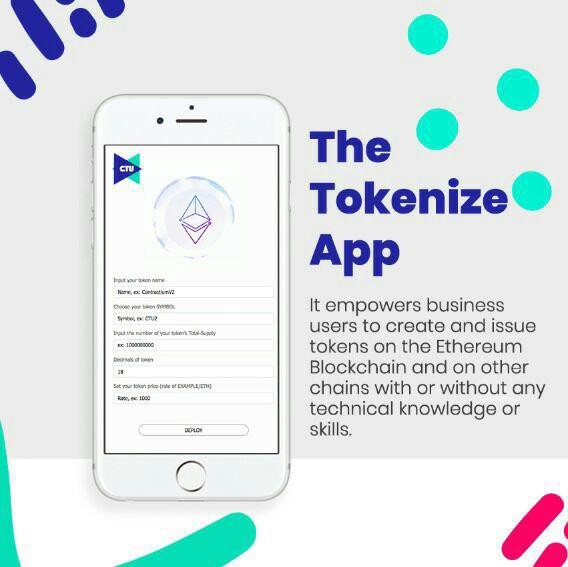 Individuals, entrepreneurs and businesses will be able to take advantage of smart contracts that will be used to make the management processes of their businesses efficient and cost effective through the elimination of third parties and a complicated operational process that are in the financial and legal aspects of their processes.
To sum up, Contractium through smart contract offers the following advantages:

Individuals, entrepreneurs and businesses will be able to reduce the costs of their business's transactions through the use of an easy to use tools provided by Contractium towards creation and developments of digital assets.
Users will be able to customize their networks that will automate he processes of their operations based on the custom rules and standards during the development of their smart contracts.
Their businesses transactions will be improved through transparency and integrity by the use of a distributed ledger that is accessible and protects their consumers against fraud and data through a decentralized platform instead of traditional centralized and commercialized service providers.
Conclusions.
The use of smart contracts in the business world is paramount, the operational processes can be automated and cost reduced through the elimination of intermediaries. Currently businesses would like to make use of smart contracts but the challenges in application of the processes is a challenge and I believe Contractium network is offering a solution to the problem through making it easier for individuals, entrepreneurs and businesses by providing them tools and services that they can use without technical expertise required in the blockchain field.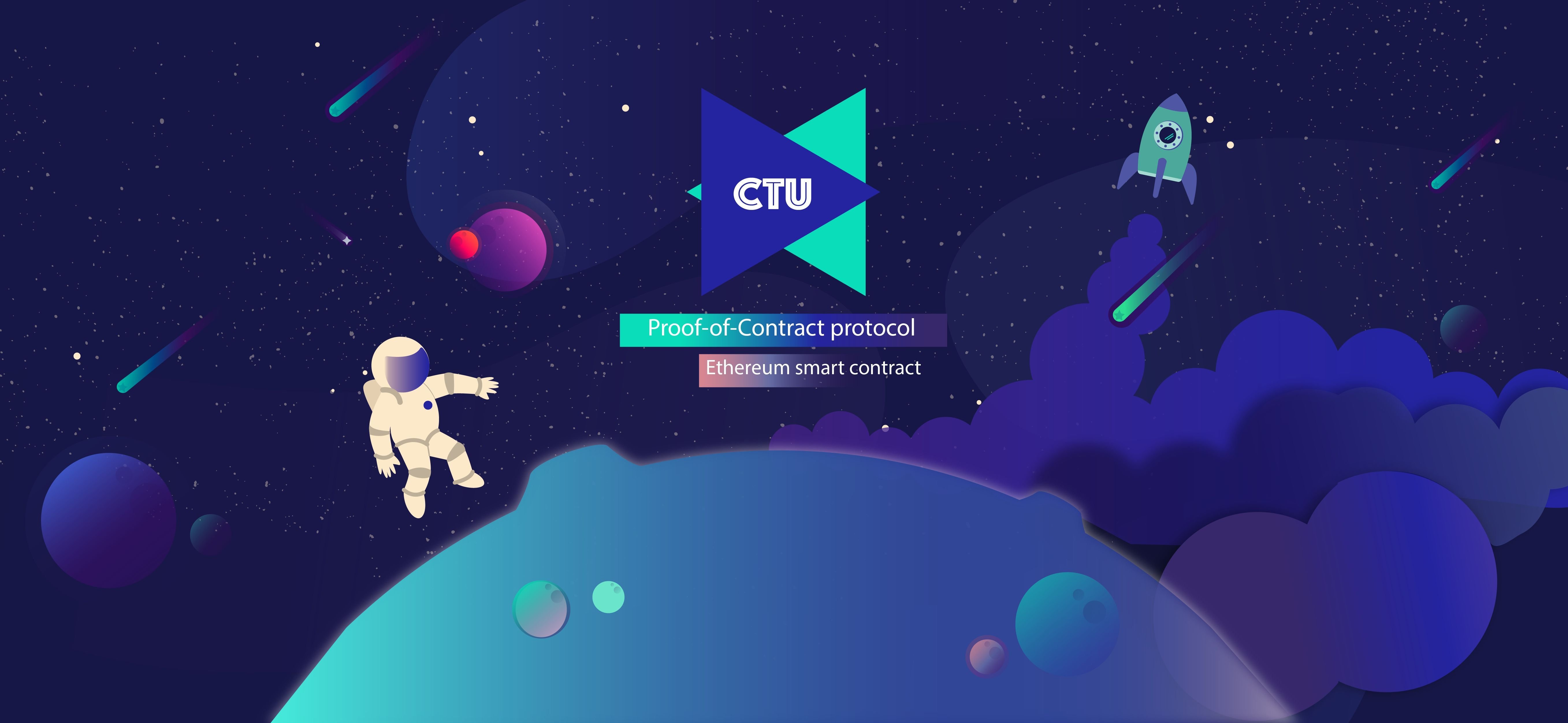 If you are looking for a solution that will make it easy for you to deploy smart contracts and for more information about Contractium network, please check the projects website, whitepaper and social media pages in the reference section below.
References.
Website: https://contractium.io/
ICO page: https://ico.contractium.io/
Mobile app store: https://play.google.com/store/apps/details?
Twitter: https://twitter.com/contractium
Telegram: https://t.me/contractium
Facebook: https://www.facebook.com/contractium.io/
Linkedin: https://www.linkedin.com/company/contractium-io/
YouTube channel: https://www.youtube.com/channel/UCdNLXQrp7sn6lNeqOYOz_wQ
Twitter account of CEO: https://twitter.com/contractium_CEO
---
Author: jamesndungu1
BitcoinTalk Profile: https://bitcointalk.org/index.php?action=profile;u=1856049