Join the @uefa-leagues Prediction Contest - 1st Edition 2018 - Round #1 | ALL Liquid STEEM earned until the end of the 1st edition in Prizes!
You've seen it right, the prize will be all the liquid STEEM that will result from all the contest posts until the end of the 1st Edition, so join as early as possible to have a chance to be one of the winners

---
The UEFA leagues have just started in the group stages and so it begins a new era from the history of the European Football that we all love.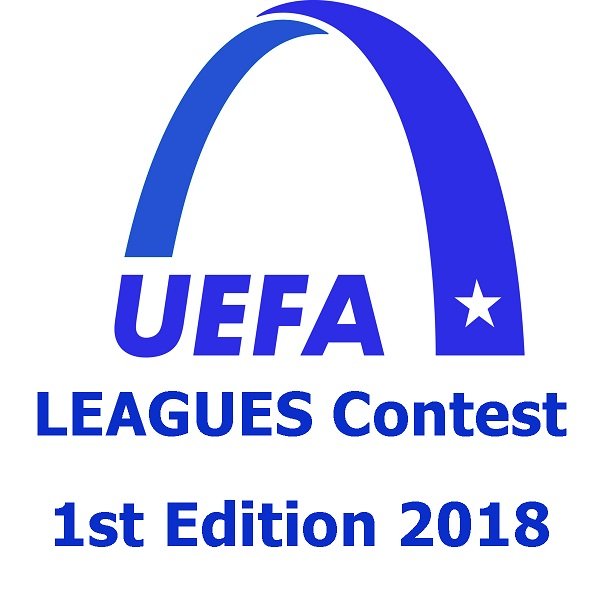 As you might figured out, a prediction contest is not only for specialists so you don´t have to be a good analyst in football, you can simply base your predictions on your luck rate.
What you need to do to qualify?

---
Well this are the RULES

---
1 - Write a comment on this post with your predictions with the correct score for the following games that will take place on the 2nd of October 2018
Hoffenheim -- Manchester City
Juventus -- Young Boys
Bayern München -- Ajax Amsterdam
AEK -- Benfica
Lyon -- Şahtior Doneţk
CSKA Moskva -- Real Madrid
AS Roma -- Viktoria Plzen
Manchester Utd -- Valencia
2 -After commenting with your predictions you will get a reply on your comment freezing your prediction
3 - Resteem this post. We want to have hundreds of entries.
4 - Upvote this post. The prize must increase.
5 - Once you get the reply, you can´t edit your comment anymore.
6 - You can submit your entry until June 1st of October 2018 at 01:04 PM, UTC+03:00 time zone.
Scoring: For each correct score you predict you will be awarded four (4) point. If you don't guess the right score but you guess the winner, for each predicted winner you will get one (1) point. At the end of the 1st Edition, the prize pool (all the liquid steem from the contest posts) will be shared with the top 10 contestants. The number of winners might be increased more than 10 depending on the final prize pool obtained from the contest posts.

---
Good luck to everyone and we hope we will see many predictions !