I thought of organizing a little contest today and with the current price of Steem, what's better than a "dark comedy" contest, huh? 
So, here's my scenario in which I ask you to take part in. It's New Year's Eve; your greedy and corrupt government picks you from ALL people in the world, to spend it on the moon collecting samples of recently discovered rocks that may solve the planet's energy problem (how ironic!!!). 
Deep inside you know, however, that no energy or poverty problem will EVER be solved but instead some filthy rich and greedy peeps will become even richer (as it has always been the case)! While on duty, you stop to take a deep breath and admire our planet's beauty and you see this....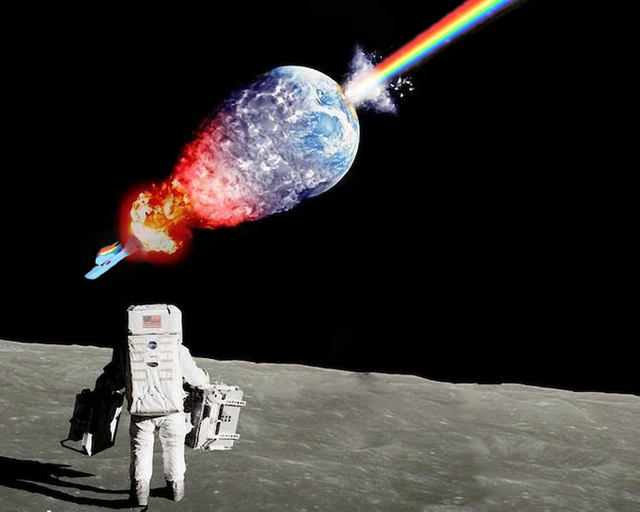 Rules
In order to be a qualified entrant in this contest you have to take the following very simple steps:
1. Give me a line or two describing your first reaction seeing this. NOT the story of your life....I literally mean a line or two. All I need is a sentence. 
2. Who's the person behind the camera that took this photo? You have the right to pick ONLY ONE person with you, which in other words means that you would not be the "Last Man Standing" in our solar system after all. However, you can pick a robot or your pet or I don't know what else, if you don't want to pick another human.
3. DO NOT BE POLITICAL CORRECT with your reaction. Give me your TRUE first reaction to this. 
To give you an example, this would be my entry:
1.  Fuuuuck!!! I forgot my PS4 at home!!!!!!!!!
2. The person behind the camera is a VERY EASY choice for me. I hope it is for you as well :)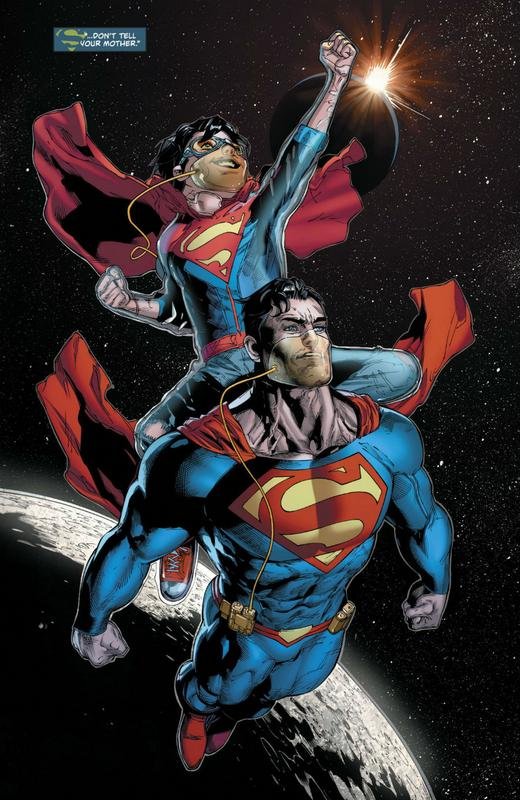 There will be 5 WINNERS receiving 1 SBD each. Winners will be announced next Friday with the Wacky Fact of the Day! Whoever makes me laugh the most will win, fair and square. 
Please vote, resteem and follow @tkappa if you feel like it. It will be much appreciated :)