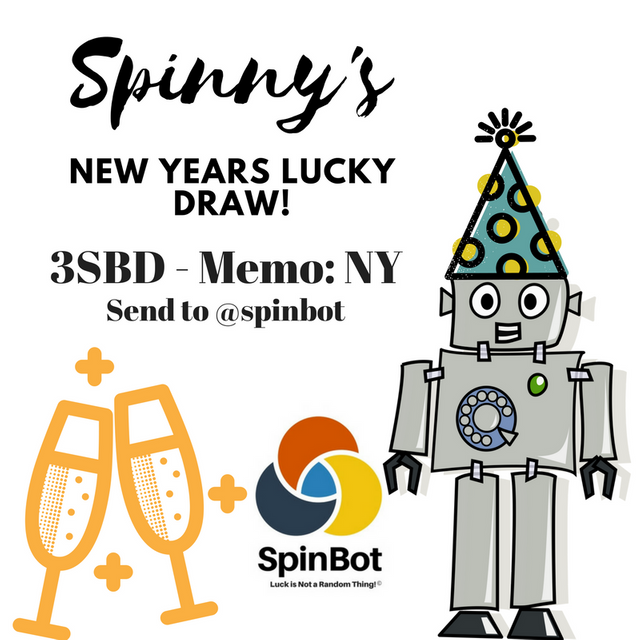 Do you already love Spinny?
Well, Spinny loves all his feeders and this is why he's announcing his first annual New Years Lucky Draw!
What is it?
It's a Lucky Draw (like a raffle ticket game) three lucky winners will receive prizes totaling 60% of all ticket sales!!!
How do I participate?
Easily. To obtain your ticket for this special event you only need to send 3SBD to @spinbot with the memo: NY
(Please note, you must first become Spinny feeder if you are not one already)
What's more, one can buy as many tickets as you would like for only 3SBD per ticket!
However, all tickets must be bought seperately.
Winners will be announced on Jan. 3rd, 2018!
Thank you for your attention and good luck winning the grand prize!!!
May your luck win the day! But remember, if you don't win the New Years Lucky Draw, Spinny still loves you and will always think about you when picking posts to upvote!
:D
For more information please see: www.spinbot.io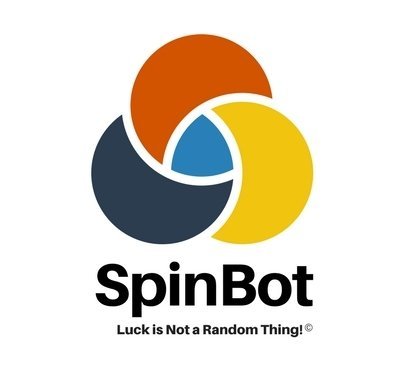 ---
Spinbot owners and employees are not allowed to participate in Lucky Draw activities for obvious reasons.