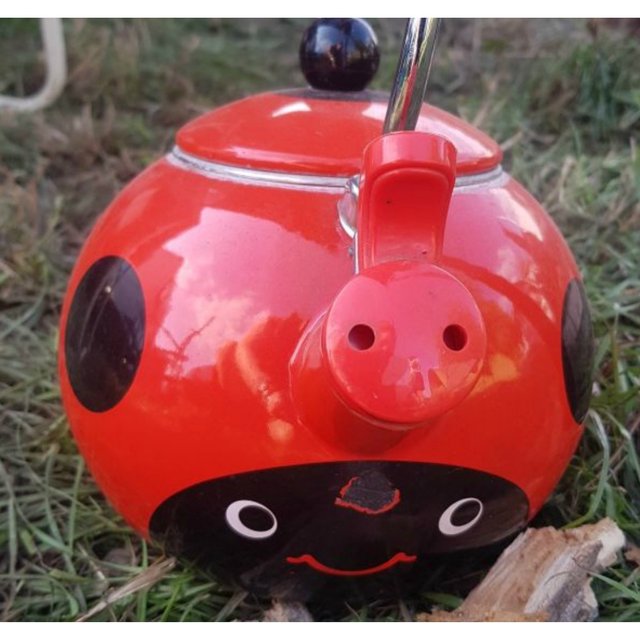 ---
How does one fall in love with a tea pot? I do, apparently. Just look how cool this one is...
Love At First Sight
Wandering over a festival ground this weekend, I accidenly bumped into this lady bird- teapot.
it was love at first sight.
I really need to get myself one of those.
I know it may sound crazy to fall in love with a teapot, but in my defence, I have been having a 'thing' for teapots for as long as I can remember.
And this one is the most gorgeous one I've ever seen.
Challenge
If you can post a picture of a teapot that is more adorable than than the one in the pic above, your comment will receive a decent upvote.
Good luck finding one, because this one really stole my heart :0)


Graphic created with The Logo Creator Software
Subscribe Ro RSS Feed | Subscribe To Newsletter
---