What is beam?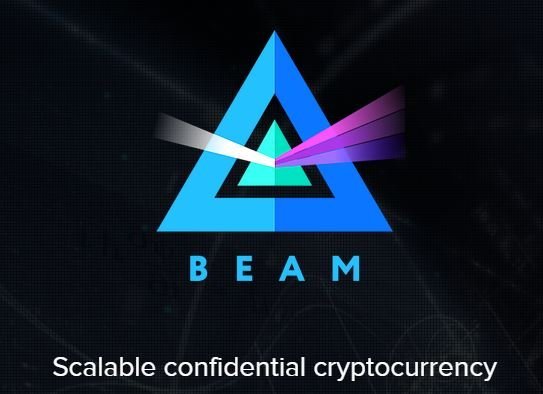 Beam is a future cryptocurrency that proposes an innovative change within the blockchain, granting the user a high level of privacy and confidentiality based on a "MimbleWimble" protocol.
Current problem, lack of confidentiality.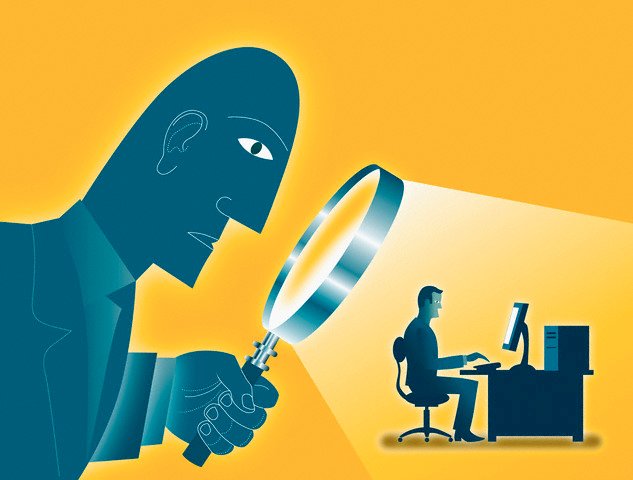 image
Since the arrival of bitcoin in mid-2009, the market for cryptocurrencies has evolved rapidly giving rise to an inumerable number of projects and the creation of countless platforms, this is due to its easy use from person to person, without the need for entities or intermediaries, what makes it a more private business over which we have control over ourselves. Our balance in the case of bitcoin and most of the cryptocurrencies is represented through a series of transactions that can be traced back to the very beginning of the blockchain, which represents a serious problem in terms of privacy terms.
The bitcoin like the rest of the cryptocurrencies were designed to perform transactions from anonymity, generating a random key both public and private, being the public key the address of our wallet through which we would carry out our transactions, making many users believe that it would be impossible to link them with their personal identity.
However, this is an erroneous idea, since among the large number of exchanges or transactions, there is always data that is uncovered, and since all transactions are stored, a simple data or key that remains in public domain would link the private identity of the user with his transactions.
MimbleWimble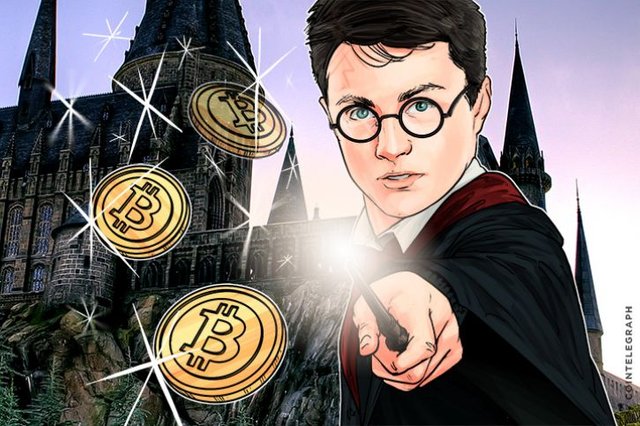 Image
It is a protocol published in 2016 by an anonymous author, suggesting a quite innovative and elegant design based on confidentiality within the blockchain. Its name derives from a reference to a spell of the famous saga of Harry Potter books.
It builds upon two concepts originally proposed by Greg Maxwell, namely Confidential Transactions and Transaction Cut.
A simple way to explain it would be to imagine that you give a message encrypted to X person of whom you possess a key to decrypt it and read the content when the right time comes.
in theory, mimblewimble would give more privacy to blockchain users by handing over a blinding and hiding factor within the transactions made.
Thi is a graphic example of how it works: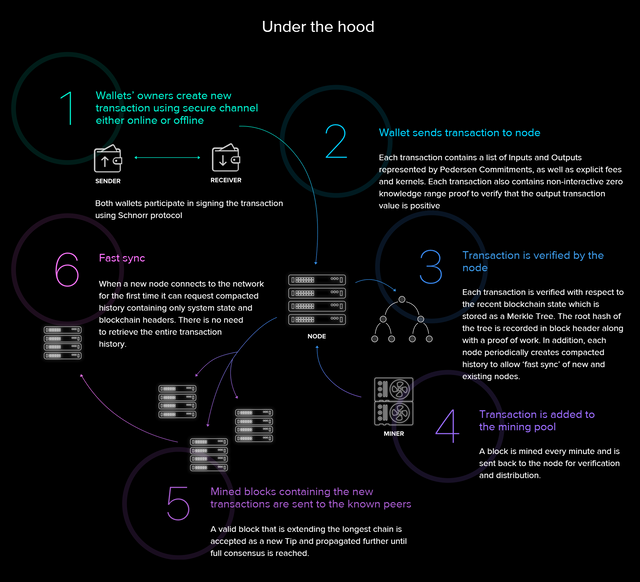 By clicking Here yu can read a papper tha explains in deep what MimbleWimble is.
In conclusion, it could be said that Beam is a very innovative and eye-catching project that would mean greater confidence within the world of Blockchains since it gives the user more privacy inside this increasingly growing world within the internet in which our private identity It is of vital impotence.
This article was maded for the Writing Contest: Beam sponsored by @mediaworks, learn more by going here
You can lear more abut BEAM Prjoect By going into the following likns:
Beam team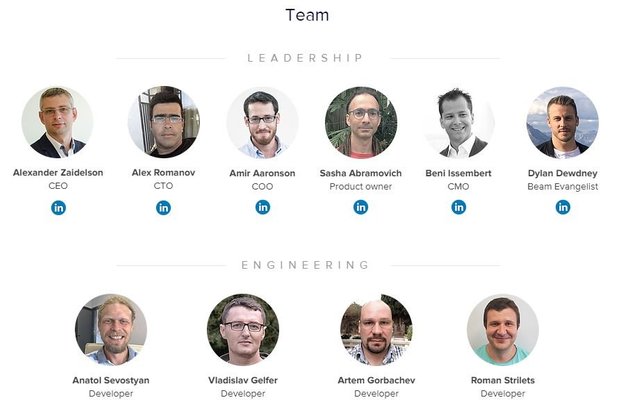 beamtwitter
beam2018