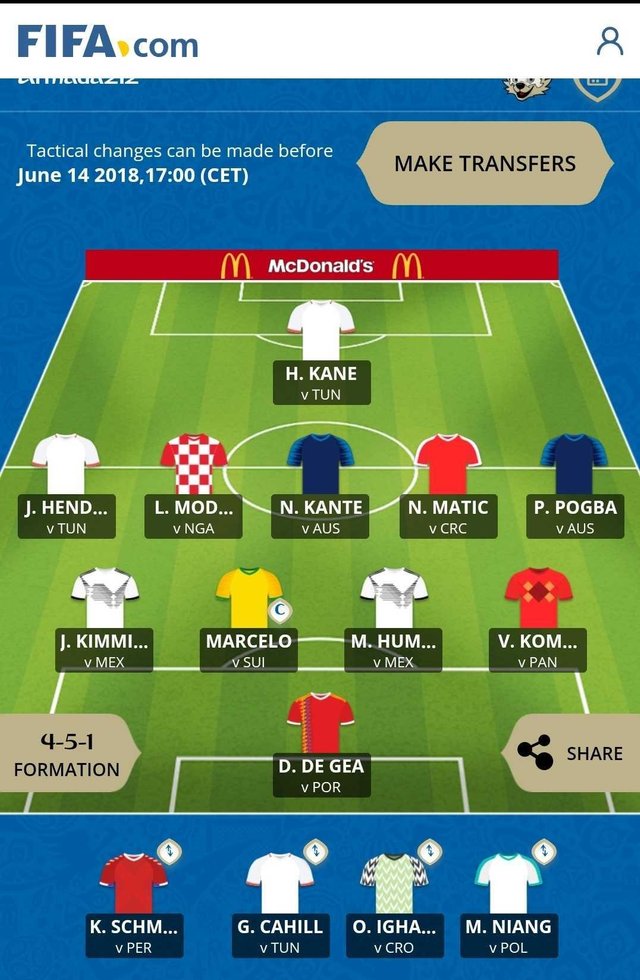 Screen Name: saifulrahmad
Team Name:armada212
At this time I tried to follow the contest or the event of football inter-state made by @acidyo and with the sponsor MC Donald.. the Name of this contest is Steem FIFA World Cup Fantasy League, this contest form with how to set up a formation and choose the players who will be deployed in the fight that will soon take place, and hope the players we select to get good grades so that we earn points in this contest. Well here are the players that I select.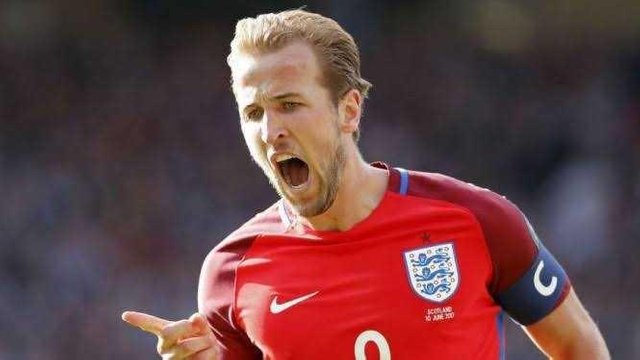 image source
Striker : Harry Kane (England) is the attacker of a single very feared opponent since playing at the club Tottenham Hotspur.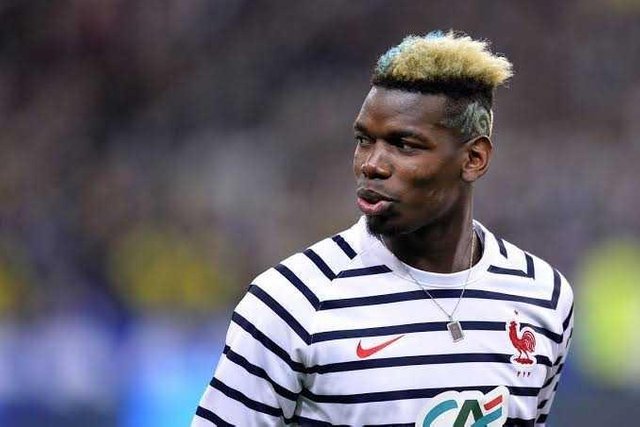 imagesource
Midfielder : Paul Pogba (France) the mega star of Manchester United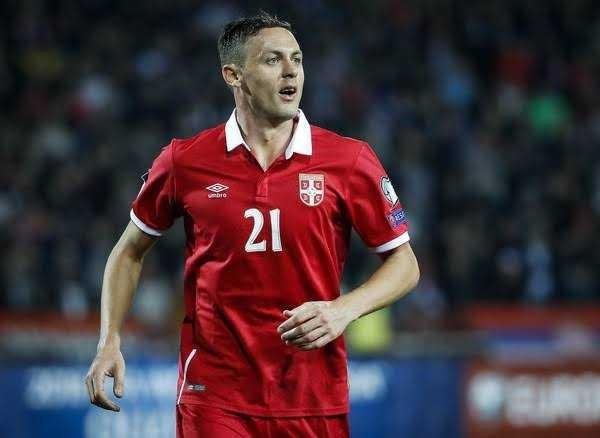 imagesource
And N. Matic (Serbian) which is similar Man. United.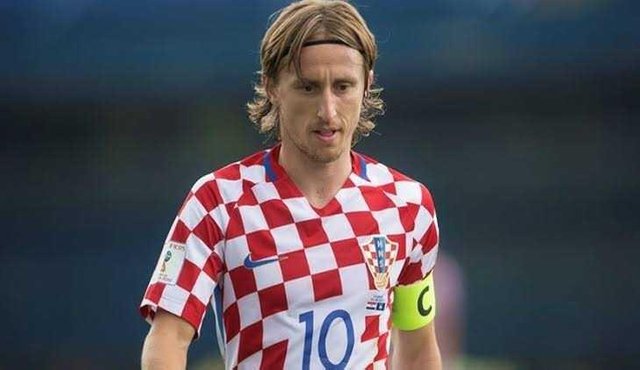 imagesource
Lucas Modric (Croatia) the regulator that is extremely reliable despite the diminutive stature but he is very good in processing the round leather.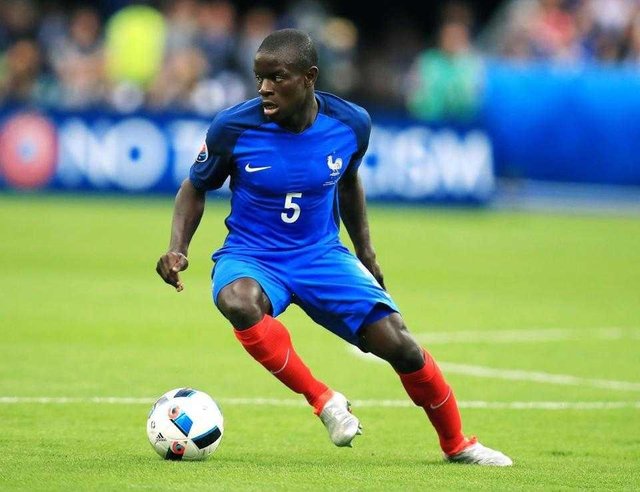 imagesource
N. Kante (France) figure that is very hard in regulating the tempo of the game that the first was to bring the team under the board winning the English premier league..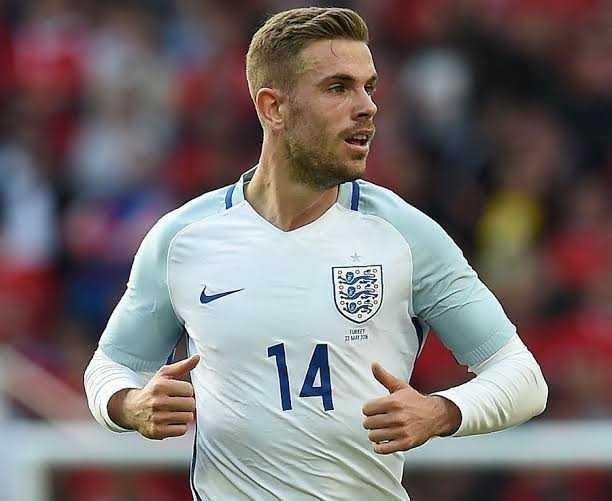 imagesource
And J. Henderson (England) Liverpool captain who in the last month to crawl to the Champions league final in 2018.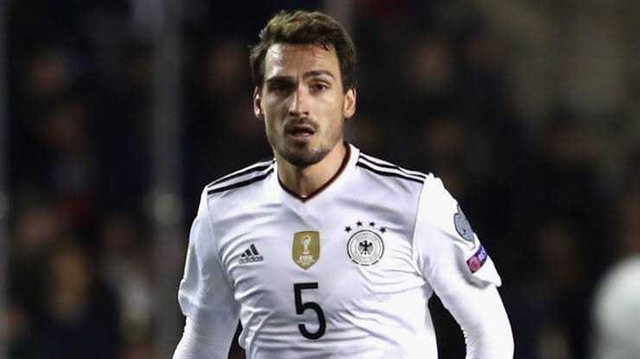 imagesource
And defensive players or a defensive wall I choose. M. Hummels (Germany) player who is very quiet and of large stature which is often become a core team on Bayern Munchen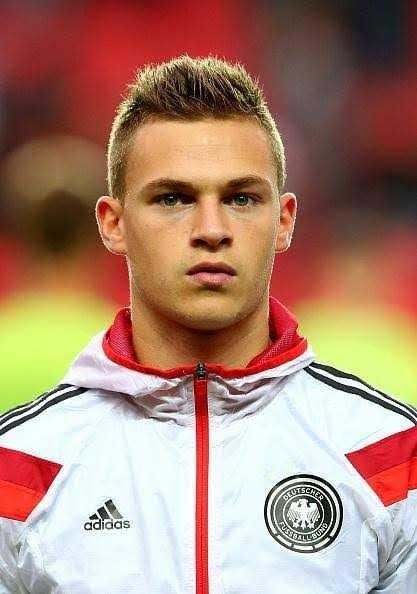 imagesource
And J. Kimmich (Germany) A battering ram from bayern munich who had made a goal against real Madrid in the Champions league.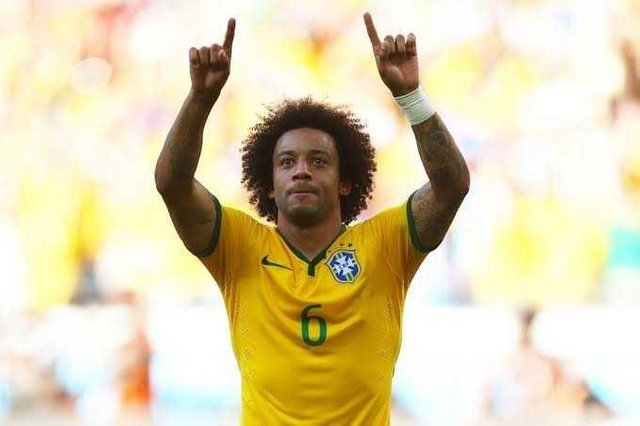 imagesource
Marcelo (Brasil) a player who is very shrewd and often score a goal with a best skil that of the club Real Madrid.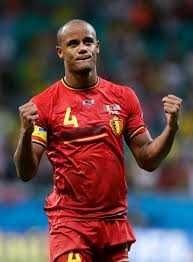 imagesource
And V. Company (belgium) players-bodied stout and large to be a defensive wall that is sturdy was at a club Man. City.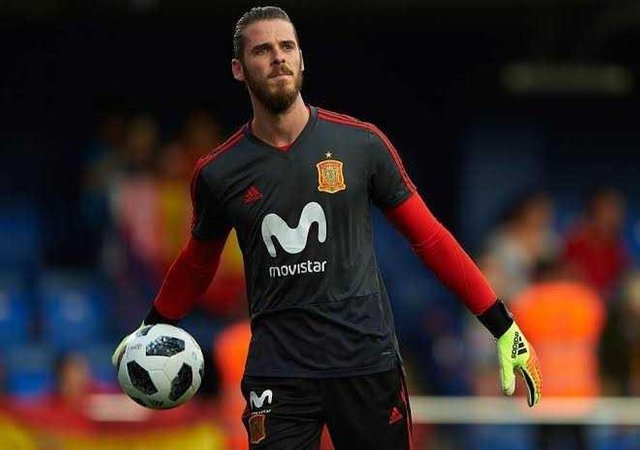 imagesource
And in the position of the defenses end or the goalie I choose David De Gea (Spain) the goalkeeper who is very shrewd and has the reflexes very quickly and become the best goalkeeper of the English premier league 2017-2018 at the club Man. United.
That's the player of my choice on the contest Stems FIFA World Cup Fantasy League 2018 In Russia.