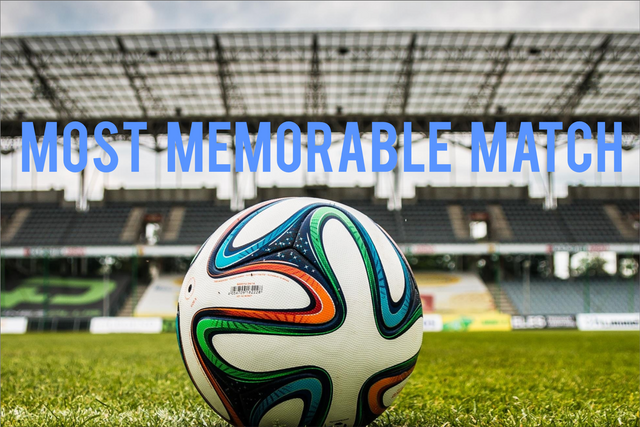 Welcome back to Sports Talk Social Private Contest Week 2! This is not an official contest, but a private contest run and funded by me, @rokyupjung. All of you are welcomed to participate! This week's total rewards will be 10,000 staked SPORTS tokens. Do not miss the chance!

The Topic of the contest week 2
What is the most memorable match for you? In my case, the most memorable match is the one between Korea and Italy in the 2002 World Cup. That was an amazing game in which Korea defeated Italy in overtime. So, what is your most memorable game? All the fields of sports will be accepted in this contest.

How to participate in the contest
Write a post with the topic above. Then, simply leave a link to your post in the comment section of this post. You must use the tag
#sportstalk
.
This contest will be open until August 10th, Saturday. The winner will be announced on August 11th, Sunday.

All languages are accepted in the contest
Language is not a barrier anymore. All languages are accepted in this contest. We can still read and understand all languages with the help of Google Translator! My tongue is not English, either.

The Winners will receive 2,000 staked SPORTS each!
There will be five winners. Each winner gets a reward of 2,000 staked SPORTS. Fairly good, isn't it?

I am looking forward to reading all your amazing matches! Thank you all for your participation ahead!