Time to Giveaway some Steem! My Wallet Value is Dangerous!
How about a quick draw!
I just looked in my wallet and the account value is:
$666.66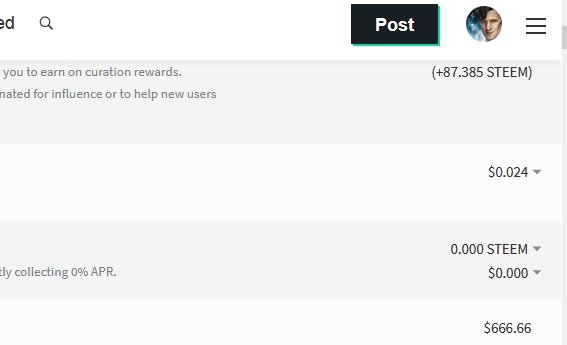 And I am not scared or troubled by numbers.... but hey! It is an excuse to give away some Steem!
SO.....
First Four people to Reply, in the first 1 hour of this post Will get 0.25 Steem each! (if any of the first 4 are outside of one hour... then they get 0.15 Steem.)
Everyone that leaves any comment in the first 1.0 hour will get a 100% upvote / $0.05.
This contest isn't huge, but top four prizes are worth nearly $1 USD each at current market price. Easiest money you'll ever make!
Ready...
Set....
GOOOOOOOOO!!!!