Haiku Saturday Round 8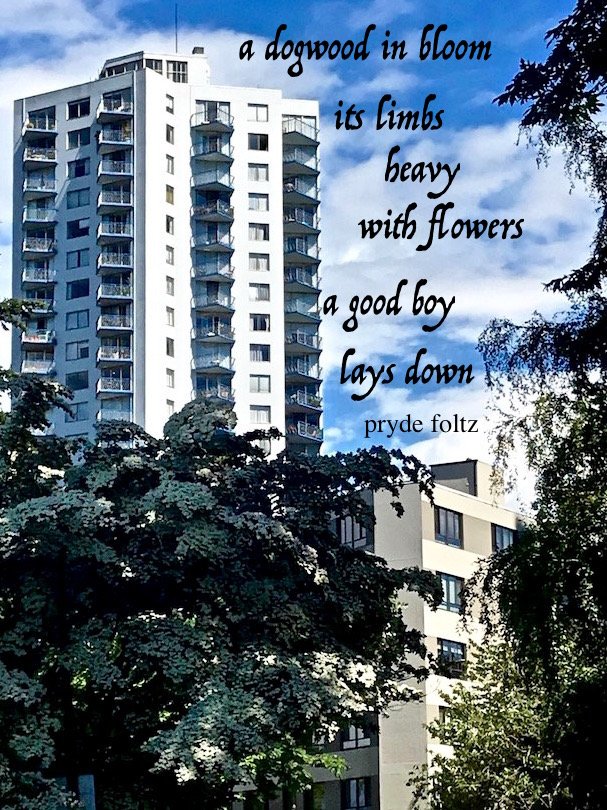 It's Saturday, my intrepid poets, and we are half-way through #poetryweekend. Yesterday was #fridaypoets and if you wrote a poem on Friday, it is not too late to join in.
Today is Saturday and time to indulge in some Japanese-style verse. It is time to 'ku. Who is with me.
First the rules.
UPVOTE and REESTEEM this post.
Put @prydefoltz in your title and one of your tags should be #haikusaturday
Write a haiku post and drop the link in the comments below.
Visit at least three other haiku and comment and upvote their COMMENT here. You can also upvote their post if you got the upvote power but it is not necessary. Your votes will decide the winners.
Wrote a haiku for another contest or challenge; feel free to post it here too. I'm not possessive.
The liquid payout from this post (SBD) will be split up among the winners (those who received the most upvotes) and the most supportive participants, those who upvoted and commented the most.
Please read the rules and follow them. I hate when I have to exclude someone from the prize share because they just dropped a link and then scadaddled. We got a lot of upvotes last week and considering the price of steem, the payout wasn't too bad. The liquidity of this post was roughly 1.129 SBD. I say roughly because I added in the steem payout and the price of steem is fluctuating quite a bit. We had 6 wonderful participants who also read and followed the rules and they each will receive 0.188 SBD.
@corderosiete
@rlt47
@zeleiracordero
@artofwisdom
@marlyncabrera
@karmashine
Some of these people also participated in #fridaypoets and so things are adding up for them. Don't forget, tomorrow is #deadpoems. Get involve, reesteem, write, read, and upvote. There will be prizes ... prizes ... prizes:):):)
Photo and words are my own.