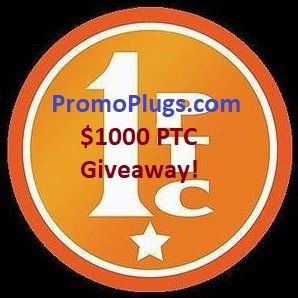 Campaign page: http://promoplugs.com/SelectedCampaign.aspx?CID=277
PesetaCoin was recently added to Litebit.eu which allows users to purchase PTC directly using fiat! In celebration of this great news, the PTC Team has launched a 25K PTC (~$1000) Raffle! Once lucky winner will win nearly $1000 worth of PTC at today's price!
To enter the giveaway, simply navigate to the campaign page, authenticate via twitter, enter your address, and then click each of the 5 buttons that automatically complete tasks on your behalf such as Retweeting, etc. Each action you complete is a raffle entry!
Read the full campaign rules at:
http://sorteos.pesetacoin.info/sorteo-litebit.php
Campaign page: http://promoplugs.com/SelectedCampaign.aspx?CID=277