Dear STEEMIANS, Every one is invited to participate this contest just for enjoying our times here... It will take you less than 2 seconds.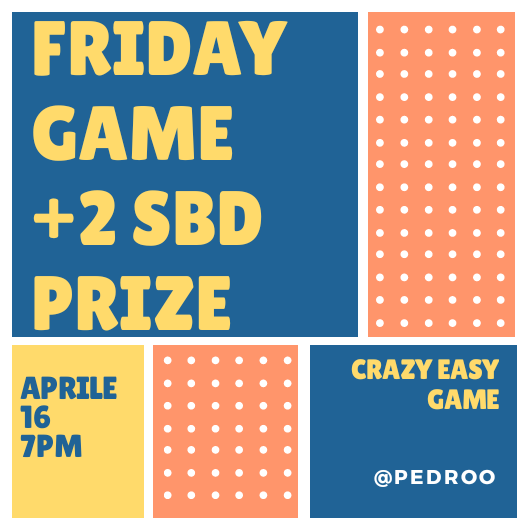 Image designed with Canva.
Rules
Form the sentence and past it in a comment.
Upvote this post with the voting power you want.
Resteem this post.
Dead line of this contest : 18 April 2017 ( 12:00 GMT )
Winner and prize
The winner which his comment will get the high number of upvotes.

The prize will be 2 SBD , you will receive it after 1 day from the dead line of this funny competition.
Let's Begin
firstly, chose the word next to your birthday month...
-Jenuary : I upvoted
-February : I dated
-March : I killed
-April : I bought upvotes from
-Mai : I replied to
-June : I followed
-Jully : I flagged
-Augest : I went out with
-September : I beat
-October : I did like
-November : I resteemed the post of
-December : I married
No_chose_the_word_next_to_your_birthday_day.
1: My teacher
2: My friend
3: A whale
4: My leader
5: Manager of bot
6: A Plankton
7: The boss
8: A Minnow
9: Shakira
10: My team
11: My fiancé
12: A Dolphin
13: My girl friend
14: My boy friend
15: a Tiger
16: Rihanna
17: the most dangerous criminals
18: A witness
19: An animal
20: A Minnow
21: A bot
22: Cheetah
23: A contest
24: A post
25: An artist
26: A community
27: A curator
28: A Seller of upvotes
29: A singer
30: Dtube
31: Meme challenge
Now_chose_the_word_next_to_the_first_letter_of_your_first_Name.
-A: To increase my reputation
-B: Because i hate him/her
-C:To not be a loser
-D: To get 5 steem
-E: Because i don't like that
-F: Because i am a stupid
-G: To feel comfortable
-H: To be famous
-I : To give me my value
-J: To enjoy my time
-K: Because i love him/her
-L: And my mother was too glad
-M: Because he is ugly
-N: Just like that
-O: Because i am not easy
-P: To get more upvotes
-Q: To feel free
-R: For my fiance
-S: Because i am the best
-T: Because i loose my mind
-U: To not be disappointed
-V: Because i am better than him/her
-W: Because he's crazy
-X: To get followers
-Y: and i felt so happy
-Z: Because i am not lucky
We will see a special thing.....Now tell us in a comment the exotic sentence you formed from the words chosen.... Thank you
I wish you liked my short game... With much love