Our goal is to grow stronger together!!
Join the GV Family Curation Trail to be entered ~
you could win 20 SBD
The next drawing is for 20 SBD, Monday, August 6th.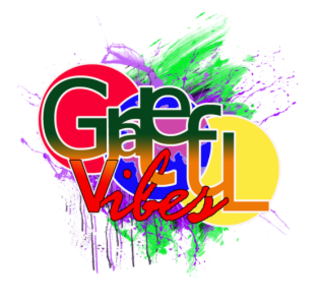 To enter all you need to do is join the @gratefulvibes family curation trail.
Currently there are 75 Steemians on the GV trail. You will receive upvotes from everyone if you are on the trail (once per day). Our goal is to grow stronger together!
@paradise-found has donated 40 SBD in prize awards to celebrate Gratefulvibes Discord reaching 500 members!!
WIN - WIN - WIN OPORTUNITY
Once you join the @gratefulvibes family curation trail, you will receive upvotes from the @gratefulvibes trail. So not only are you eligible to win 20 SBD, you will receive the trail upvote (daily limit is one).
How do I enter?
Go here: https://steemauto.com/
At this link use steemconnect to join steemauto.
Once you are signed in, you authorize steemauto to vote (using the trail).
Then you proceed by clicking the CURATION TRAIL tab.
On the new page, enter gratefulvibes in the trail search box (see below).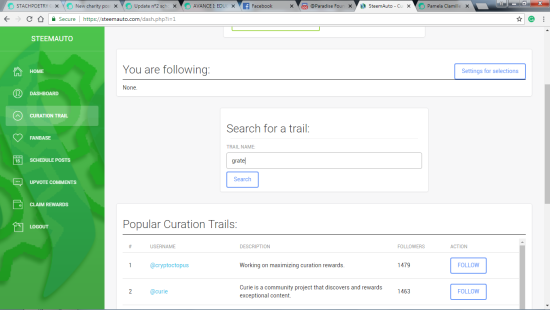 Next click the Follow tab (see below) and you are entered.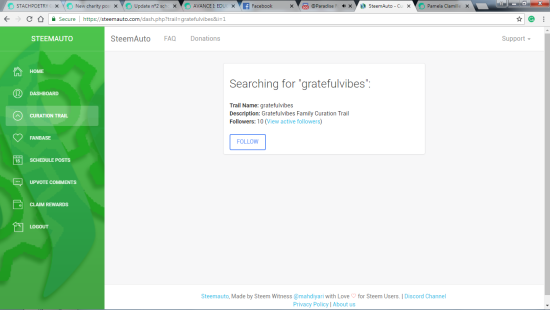 Do not change the settings, leave them on default settings.
Once you have joined the trail, you will be entered into the @gratefulvibes fanbase. This means you will receive an upvote from @gratefulvibes, and the trail (the daily limit is one).
Why default settings?
@paradise-found & @sunnylife will maintain the @gratefulvibes family trail. The default setting makes it easier and we will use the @gratefulvibes fanbase to do this. Everyone who joins the trail gets followed by @gratefulvibes fanbase. If you have your settings on default, your upvote will adjust to what we set the vote weight to be (5% to start). And we can control this so that no ones voting power gets drained. But at the same time we all get the best possible upvote from the trail.
As we grow to 100, and then 200 members, we may need to lower our vote weight so not to drain our vote power. It will be much easier from the @gratefulvibes account, than to try and have everyone change their individual settings.
Also as the trail grows, we all grow as the votes become more and larger!!
If you have any questions DM @paradise-found on discord.
---

---
Thanks for visiting, have an awesome day!!
---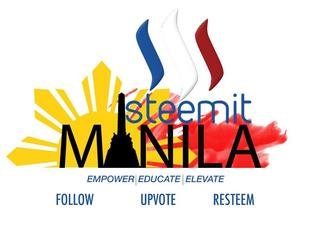 ---