8,000 STEEM (1,300 USD) CONTEST - 12 DAYS - CateredContent.com + RESTEEM 1 STEEM BONUS
There is a 1300 USD writing contest running on CateredContent.com
Event Type: Writing Contest + Bounty
Deadline: Oct 02 2019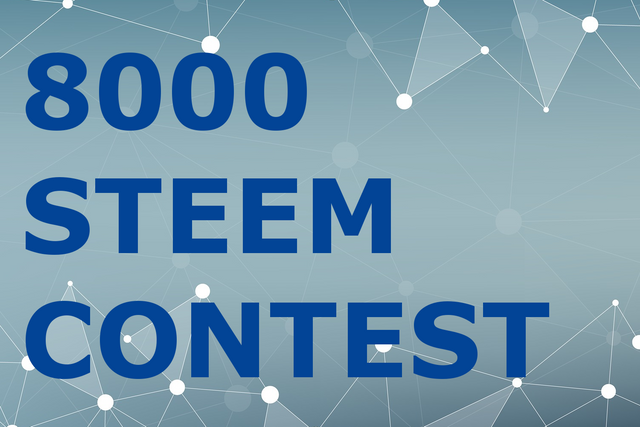 Prize Pool Payable In:
Steem
Ethereum
XPX
Available Media Platforms:
Steemit
Medium
Twitter
Instagram
YouTube
How to Participate:
The short explanation is simple:
Click on "SUBMIT AN ARTICLE FOR THIS EVENT"
Now submit links to the article you prepared for the contest about ProximaX.io!
Don't forget to update your profile with your wallet information to make sure you get your payment fast!
Hint: Scroll down to the bottom of any event page to see the 30 most recent submissions!
Full Explanation With Pictures Below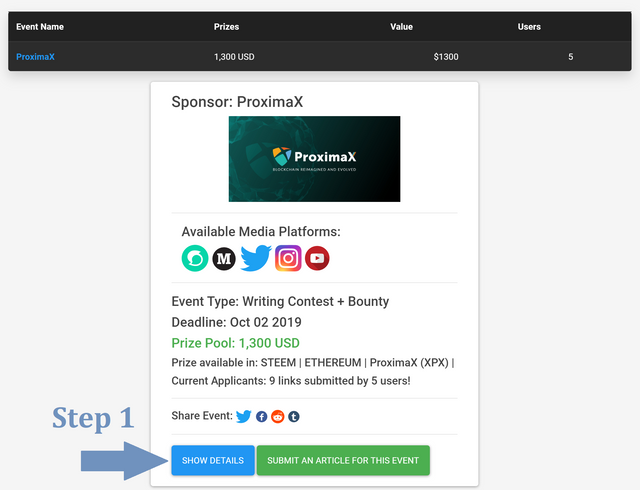 Step 2: Once you click on Show Details, you can read the conditions.
For the current event, you are tasked with writing an article about ProximaX.io!
You can write and publish on any of the available platforms and share the links to share your part of the rewards pool!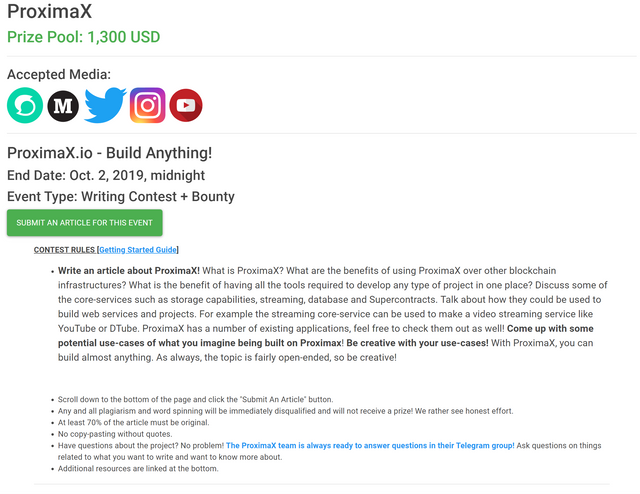 Step 3
To make a submission pick:
Payment type
Social Media type
Copy paste your link
That's it! You are done. Once the event closes you will get prizes sent to the wallet you entered in your profile!

Resteem Bonus
1 STEEM RESTEEM BONUS RULES:
Resteem
Comment with a cool fact about ProximaX
Must be over reputation level 35
Must have at least 100 followers