Enkronos: A platform that serves as a remedy to the current state of things by ensuring seamless activities for users.
Introduction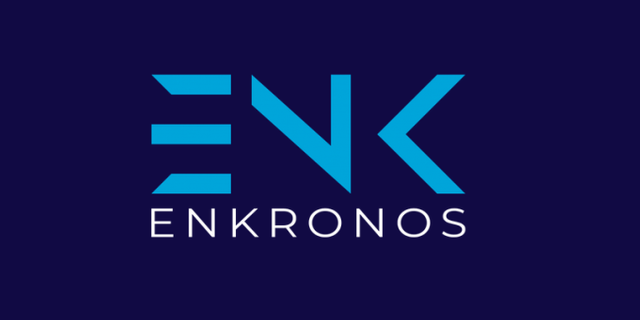 It is indeed amazing that despite being in the know of how much digital technology will ease the stress we normally go through in the course of our everyday lives, many are still unwilling to embrace it. And, until recent, it was difficult to pinpoint a tangible reason for this but it appears that many people are not ready to burden themselves with trusting the system. To a reasonable extent, exercising such degree of caution is truly justified.
Thanks to the media and recent blockchain projects, many users have come to learn of the hidden activities of top data-oriented organisations like Google and Facebook- how that many of them give out stacks of users' data thereby breaching client privilege and public trust.
Things like these are what discourage a sizeable chunk of potential users from joining.
In fact, as far as data-sensitive people go, embracing digital technology is not an option because the harm that it exposes them to, far outweighs any secondary benefits that it might have to offer.
In a bid to remedy the current state of things and by implication, re-instill digital trust, Enkronos Apps has been created. What follows is a concise review of the novel brand and how it intends to revolutionize the entire conduct of things.
Enkronos Apps is an ethic-based multi-application platform that is completely decentralised. It provides a sort of community environment for all the applications therein. In addition, it offers state-of-the-art tools and facilities for perfect deployment of applications and user activity monitoring. The native token here is ENK token. It's an erc-20 compatible token and through its availability, Enkronos Apps is able to assume a full-fleshed private ledger modus operandi .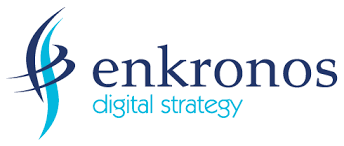 Transparency and Accountability
The platform is powered through blockchain and so, by default, it is immutable and entirely transparent. It affords users to be able to monitor from time to time, the extent of their data usage that Enkronos Apps consents to.
In same wise, if a user is displeased with the way his/her data is being disbursed, he can likewise file a complaint. Either ways, it simply means that Enkronos Apps platform can be held accountable unlike most of the other existing platforms.
Delivery of Better Customer Service
Enkronos Apps enriches application owners with a rich data bank. Inadvertently, this enables them to make quality decisions in order to better user experience.
In retrospect to traditional systems, its very difficult to even obtain consumer feedback. But Enkronos is aware of the invaluable significance of having a platform that can perfectly meet the needs of its target audience, however diverse and variant it might be. Hence, Enkronos Apps has been designed in such a way that provides app owners with this data, so its a Win-Win for everybody.
Scalability
Considering the fact that Enkronos Apps is truly a multi-application platform, it's safe to assume that as it evolves the influx of investors will keep increasing. The team is hopeful that in the near future, Enkronos would have attained massive user-base, which is why measures have already been taken to capacitate the activities as it scales.
Enkronos Apps is constantly evolving and the data storage infrastructure will likewise be optimised on a regular basis.
Peer-to-Peer Relationship
Here's a decentralised platform, wherein the need for third parties is completely eliminated. Enkronos Apps enables users to directly relate and by implication, transact using the ENK tokens. It is also noteworthy that ENK token is the only acceptable currency on Enkronos Apps.
Conclusion
Personally, I am convinced that Enkronos Apps is here to stay. Being one of the early adopters of blockchain in league of digital multi-application platforms, gives it quite the edge. Again, the fact that its ethic-centric, which is by implication, people-oriented makes it a suitable candidate. It indeed shows good promise and hopefully it will attain the full extent of its potentialities soon enough.
Token Distribution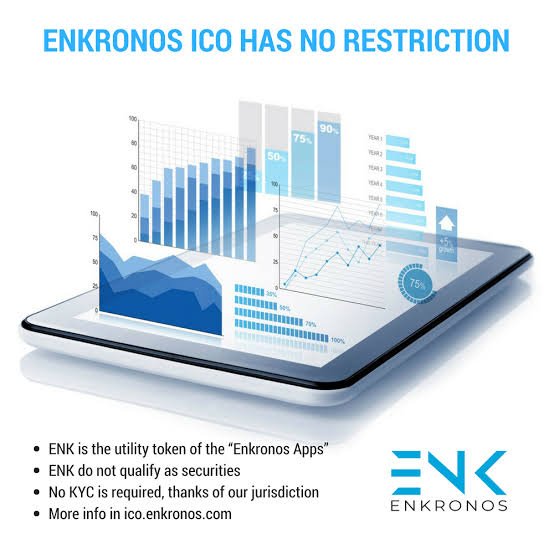 Roadmap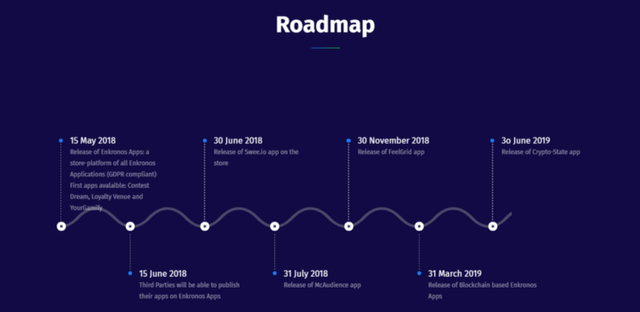 For more information:
Enkronos Apps
Enkronos Website
Enkronos Whitepaper
Enkronos Telegram
BountyOx username: officialgbade