Hello people!
Nidhi here. Today, I am announcing the start of the second edition of my food contest "FOOD FRENZY". Please do participate and help me making it a great success.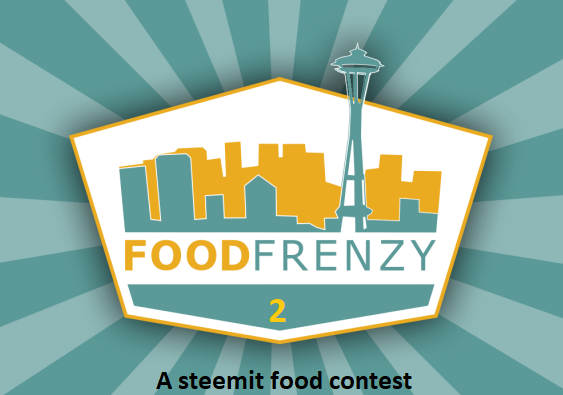 RULES OF PARTICIPATION
Start the title of your entry as "Food frenzy #2: Name of recipe".
Only one entry per person is allowed.
Post must include photos and recipe (obviously 😂).
#food-frenzy must be used as first tag so that your entry is not missed.
Post your entry in comments too.
RESTEEM this post so that it reaches more people.
DEADLINE: Until this post is 7 days old.
REWARDS
There will be 2 rewards for the first and second positions.
PLEASE HELP ME MAKE IT A SUCCESSFUL ONE BY SHOWING YOUR PARTICIPATION.
Prize pool: 50% of the post's liquid SBD
First place reward: 2/3rd of the price pool
Second place reward: 1/3rd of price pool
Winners will be decided by me(@nidhisrecipes) after this post is 7 days old.

Shout out to the people who would like to sponsor my future editions of this contest.
YOU CAN EVEN HELP IN SPONSORING THIS CONTET BY UPVOTING THIS POST AND INCREASING THE PRICE POOL.
Also message me on discord if you would like to become a guest judge for my future contests.


Follow me to keep track of such contests in future.
Upvote this post and help me in making it a big success.
For recipes and posts on positivity, do follow me.