Daily "Find the Missing Number!" Contest Payouts for 4 September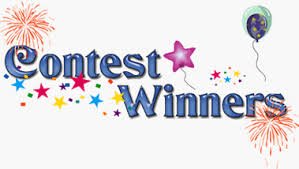 Thank you everyone that has been participating in this contest!
Special thanks to @builderofcastles for making sure we have enough SBD for the winners!

Please follow his account and Comment/Resteem/Upvote his posts to show gratitude.

Explanation:

The given numbers were: 2769, 2811, 2829, 2871, ?

The pattern is:

925x3-6=2769
935x3+6=2811
945x3-6=2829
955x3+6=2871
965x3-6= ?

So the missing number was: 2889

The winners of this contest are:

@builderofcastles
@mapleleaf123
@vapor
@gmatthe2
@dulce.veneno
@oliviackl
@zafiro.rosa
@opiman

Congratulations!

@kryptonia, @superiorcoin, @steembasicincome

Want FREE Cryptocurrency?
Join Kryptonia Today!
Share your Steemit Posts on Kryptonia.io. Signup here: https://kryptonia.io/?ref=PJ2OGYPN5E

You want to join the #MinnowBooster ?
Register here: https://www.minnowbooster.com/vote-selling/?ref=505110

See you tomorrow!