"Or whatever you drink in the morning to wake up."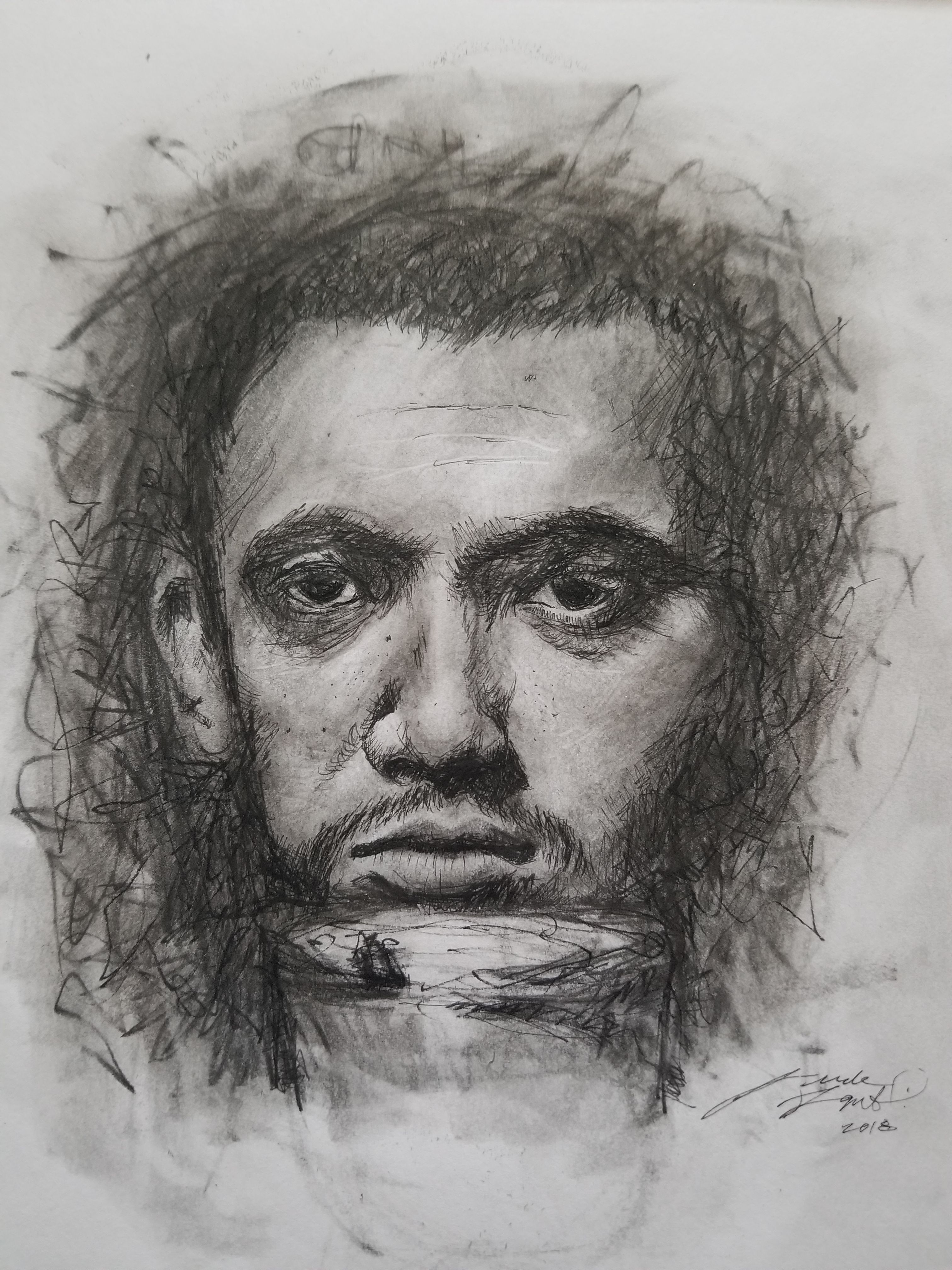 Here's my go at @cookiespooky's art contest in which he's rewarding 50% of the pay of his post the the winner! Click the link to see the contest: https://steemit.com/contest/@cookiespooky/daily-drawing-challenge-5-get-50-of-rewards-for-this-post. Awesome fella supporting the community in a creative way so big ups to what he does, not to mention he's an amazing artist himself with a unique style. I strongly urge you to check out his tutorials and posts... They've helped and inspired me! No doubt.
🔷🔷🔷🔷🔷🔷🔷🔷🔷🔷🔷🔷🔷🔷🔷🔷🔷🔷🔷🔷🔷
Regarding my work, I used charcoal 6B pencil and a couple of ink pens. What I learned after this work? Take your time! I always get over-excited to draw and become over confident and draw a little too aggressively, I think... I want to try to slow down my drawing speed because it's so hard to recover from my mistakes... Especially in the beginning when you're really setting up the shape of everything.. Let me know what you guys thinks, any tips are greatly appreciated. This is a self portrait of me holding my cup of joe, covering my chin. Thanks again to @cookiespooky, hurry up and read the rules so you can send in your entry! It ends April 11 @4PM so get on it and good to everyone else! Long live steemit!
🔷🔷🔷🔷🔷🔷🔷🔷🔷🔷🔷🔷🔷🔷🔷🔷🔷🔷🔷🔷🔷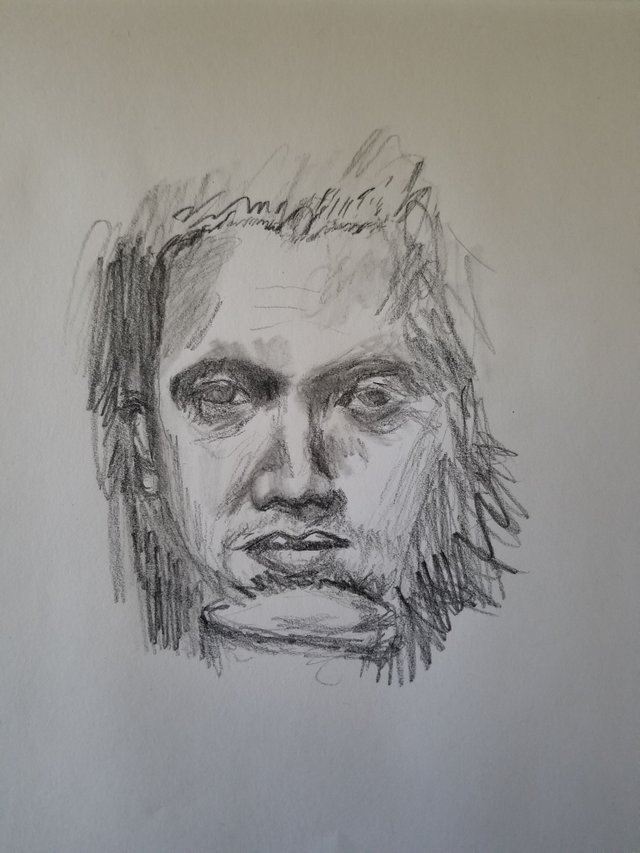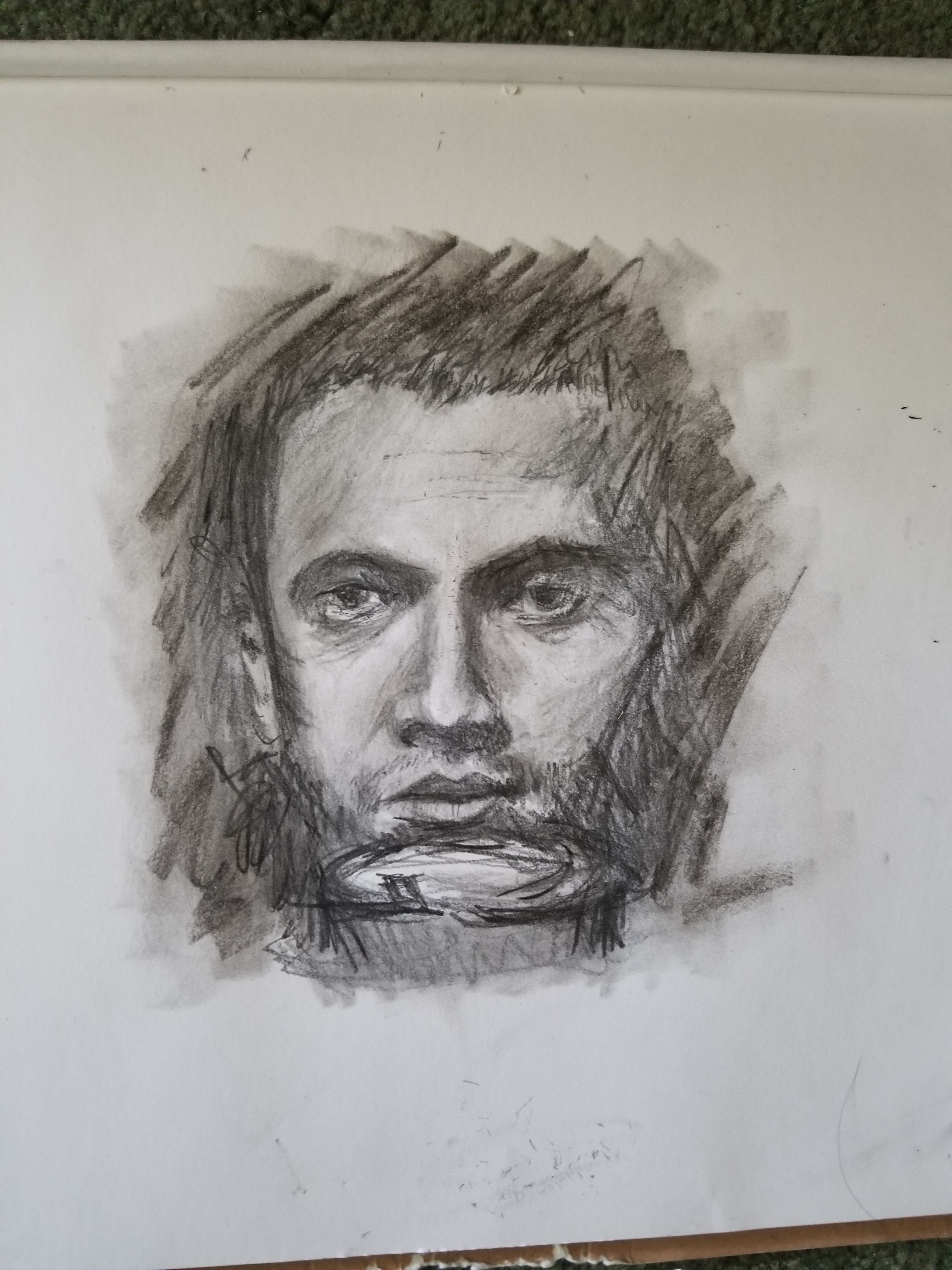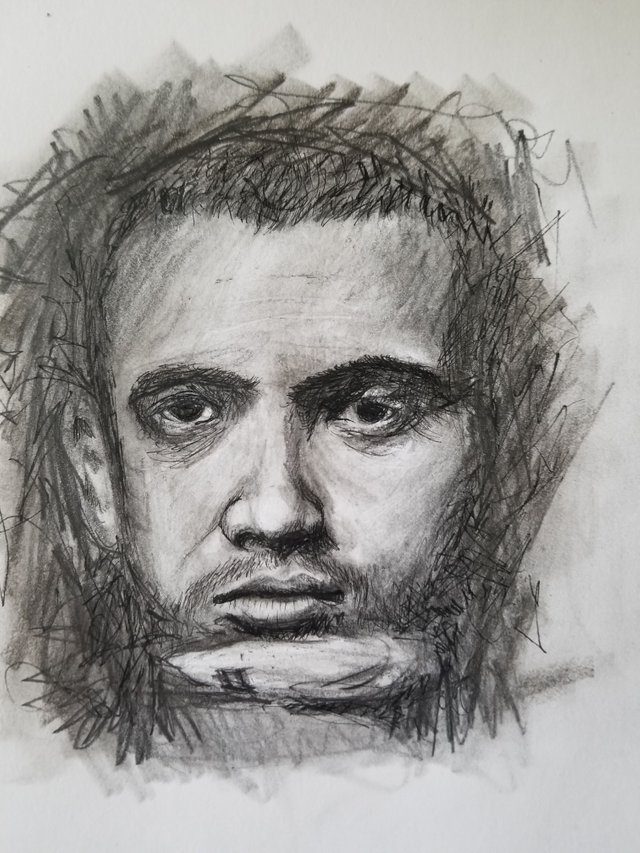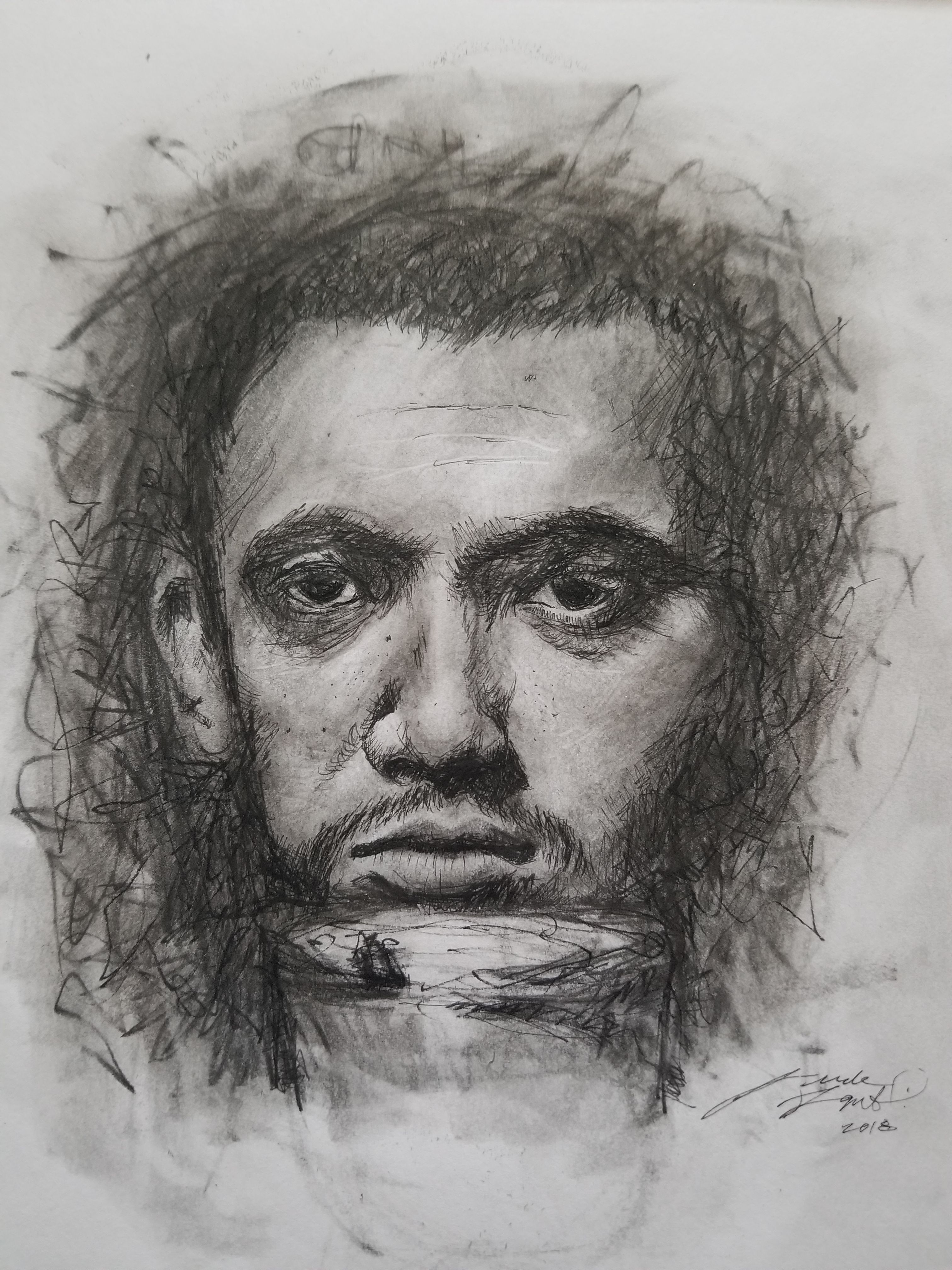 🔷🔷🔷🔷🔷🔷🔷🔷🔷🔷🔷🔷🔷🔷🔷🔷🔷🔷🔷🔷🔷
This is how we at steemit celebrate the ruling of a California judge forcing coffee sellers to warn its consumers of coffee's cancer risk... Long live Steemit! Long live coffee! Thank you, @cookiespooky, wouldn't have made the post without you! :)
🐸 GAB @newtreehints
🐦 TWITTER @newtreehints
🎬 DTUBE @newtreehints
📷 NSTGRM @newtreehints