I have to confess that the lessons and inspirations that have come with this contest are amazing. We have people opening up and speaking from their hearts which is very encouraging. One thing we always forget is that we all have the power to help each other learn and grow. We learn from our own experiences and also from others.
A video going round in whatsapp titled before you feel pressure watch this by Jay Shetty portrays a headmaster telling his students what they are expected to be, to have achieved by the time they are 30 years old. However, as the video shows, nothing is set on stone. Each one of us have their own path, everything in life happens on your clock, your own season. So no pressure. This has been my lesson this week.
We need to follow our own path. Learning from the different experiences we get everyday. Making deliberate choices everyday that get us closer to our visions and dreams.
See the video here
Our last week's winner of 1SBD is @jhaysnsonofbenz
The contest
In that spirit. For a chance to win 1SBD respond in the comment with one thing that you have learned lately. Make sure it is exciting and jaw breaking.
This contest will run for three days. So reward will go out on Saturday and I will have another contest on. Lets keep learning.
The only requirement. Upvote this post.
You can resteem to your pals
There will be only one winner.
Let's have some fun.
Thank you for visiting my blog. Join me next time for more.
---
Here are some causes and projects I follow and support

---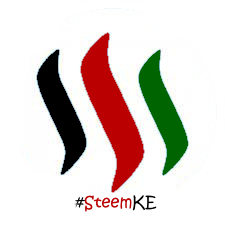 @boosterke for SteemitKe

---


Animated Banner Created By @zord189