Folk Art Colouring Contest #27
Hello everyone, this is my first time participating in the Folk Art Colouring Contest by @deemarshall.
I happened across this contest by chance and thought it would be fun to join in, I have done similar colouring activities on my own at home and also a few weeks ago with the kids at Vacation Care where I work. We purchased some pre-cut cardboard document holders that had the pattern (or template) outline glued on in black felt, the kids then coloured as they pleased and then we helped them to construct the folders at the end to create these wonderful pieces of art the children could take home and use, plus they had the added bonus of texture as well as colour.
I chose this template because it is very similar to the one on the folders which I quite liked, and as my favourite colour is purple, the rest speaks for itself......here is my entry.....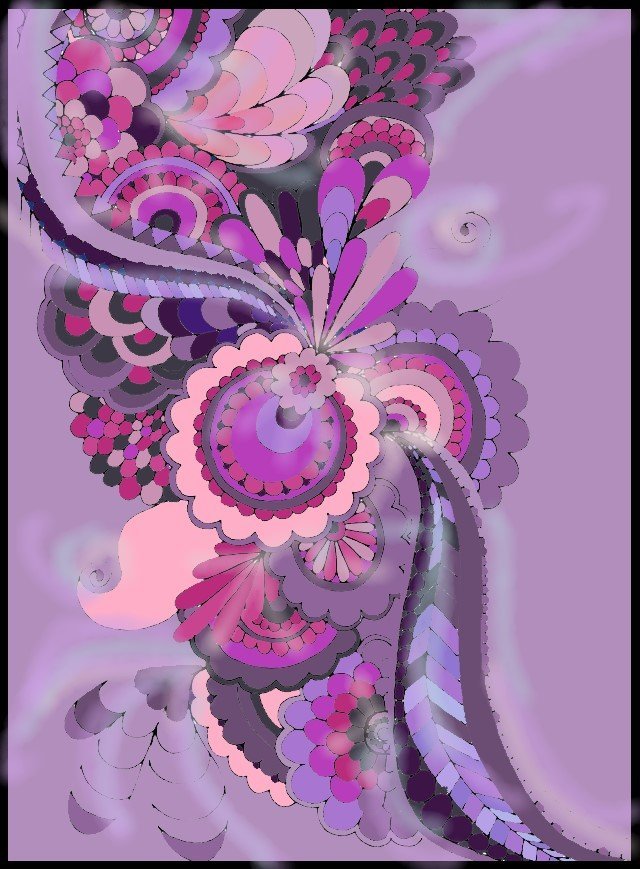 I coloured the template using the Paint 3D program on my PC Laptop, first using the fill tool and selecting various shades of pinks and purples in a combination of all 4 material finishes (matte, gloss, dull metal and polished metal). Then I finished with some highlights using the spray can marker.