Pixeos contest!
Find my flag and get liquid wls!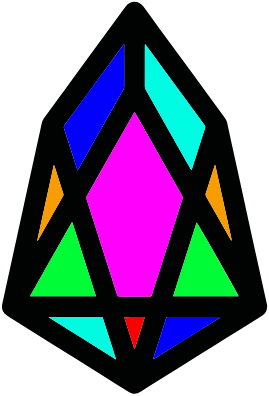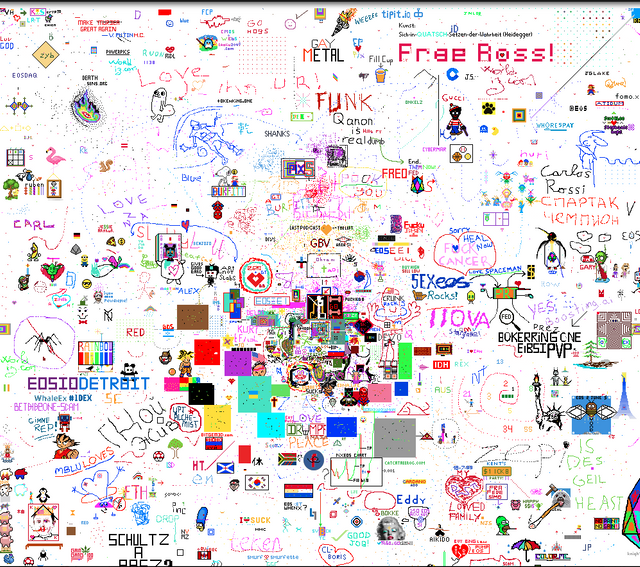 To celebrate the launch (belatedly) of Pixeos paint I have hidden a flag. The flag is the Irish tri-colour green white and orange. There is a couple in there but my flag is 6 pix wide x 3 pix down. My eos user name is gyzdanzzhage so you have to make sure you have the right one! I am hosting this contest to bring more eyes on the @pixeos project as I think it is one that we can have a lot of fun with!
I will give prizes in the to the first 5 people who find my flag and DM me the answer on discord will be the winners, make sure you are sending them to me Moonunit#9808 on discord! I will need the coordinates of any of the pixels that my flag covers and a screen shot of you finding them like the one below where I have found @powerpics. To begin your search go to Pixeos paint and log in with your scatter wallet.


Let the search begin!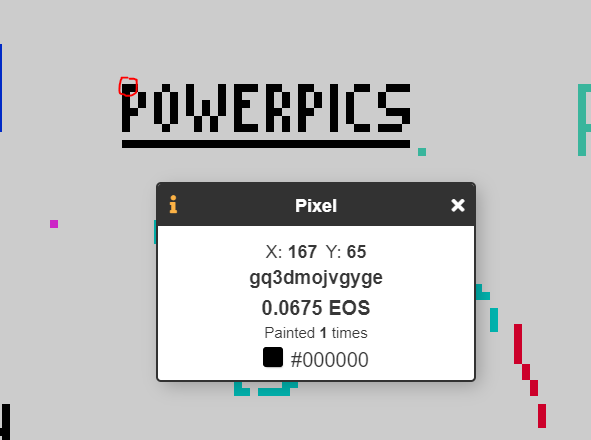 Prizes will break down in the following order.
1st place 100 wls and 100 wisdom
2nd Place 80 wls and 80 wisdom
3rd place 60 wls and 80 chrono
4th place 40 wls and 60 chrono
5th place 20 wls and 40 chrono

Vote for the MoonBase Witnesses

If you like what @moonunit and @deranged-witness are doing for Whaleshares, you can vote for their witnesses at https://wallet.whaleshares.io/~witnesses. All votes are greatly appreciated and help them to support the MoonBase community and Whaleshares as a whole.

Top image src. Moonbase artwork by @maya525