Finally My SBD Giveaway! Chance To Win 15SBD & Maybe 20SBD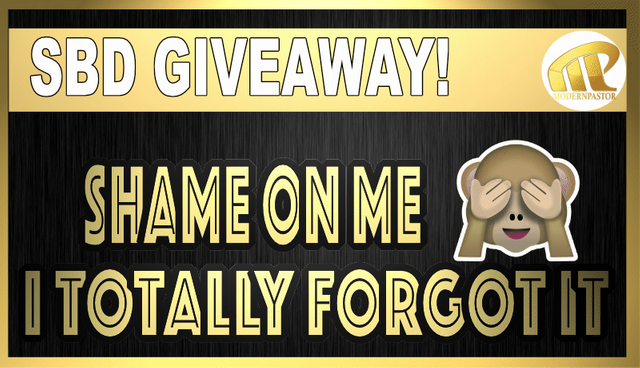 I was scrolling through my older posts, and I saw that there is still an SBD Giveaway open. I am sorry guys I totally forgot it. It just disappeared from my mind. I don't want that you think that I don't keep my word. That's why I want to redeem my promise.
I don't want to make it too complicated. Honestly, I want to handle it like my first Steemit giveaway. An easy way for everyone to have the chance to win 15 SBD. Following the needed requirements.
---
1.) Of course, you have to be one of my followers.
2.) Resteem this post.
3.) Leave a comment, so I know that you are in.
---
All participants have the chance to win 15 SBD.

You know my mother told me always: Don't forget the people who did something good to you.
I always appreciate her advice.😊
That's why I will make a second SBD Giveaway. But in this one always people can participate who showed me some support here on a regular basis. Those are for me until now the most loyal people for me here. And yes, I have a list I know these people.😏
Among them, I will make a separate giveaway with 20 SBD.
These people don't need to do anything maybe they will miss this post 😁 But this is my way to show some gratitude. One of them will receive 20 SBD from me. Consistency​ can also be worth it in that way.
And these people I will list them below.
@frank1in
@reiseamateur
@infinityroad
@theaustrianguy
@sequentialvibe
@rehan12
@leahlei
@charles1
@art-universe
@jongolson
@travelwithus
@calatorulmiop
@nanzo-scoop
Don't get me wrong, of course, there are more great people out there. And I hope I will meet more of them them in the future.
So I wish everyone luck who participate in this SBD Giveaway.👍🏽