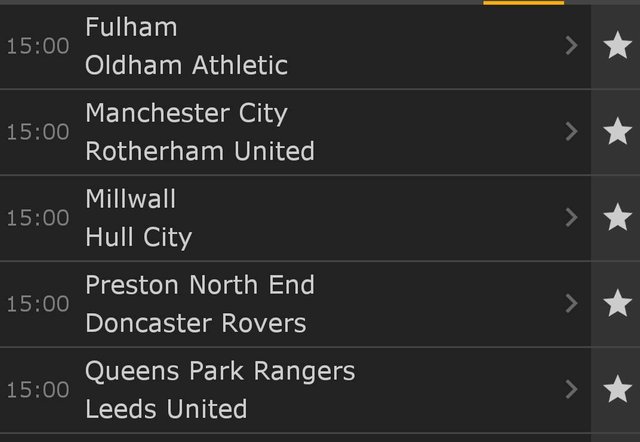 I want to have a big Premiere League Turnament during this spring. A Turnament where you can win every weekend and in a longer tournnament.
From jan-may
But I still thinking of Good way to do it , Good prices (will be Steemmonster I think) and some details.
If you want to join - just comment and I will remind you before first match.
Please - If you have some ideas tell me. I loved the WC Contest that steemitboard had last summer !
THIS IS A SMALLER CONTEST
Can you guess right outcome of this 5 matches (1 x 2) See picture above.
Comment like this
1
1
X
1
2
10 cards to the winner (beta level 1)
If you resteem and win you get 1 Steem in bonus.
Total pricepool (10 cards + 1 steem) can be split If more than one guess right.
Upvote ( is it okej or not to Force upvote?)
If no one guess 5 right - I keep the cards...
Posted using Partiko Android