If you've ever been bothered by the growing number of lower-quality posts and comments on SteemIt these days, than this is your chance to help to turn things around or learn how to make the most out of your SteemIt Experience


Fighting Spam & Low-Quality Content


If you've been reading my posts and comments, you will have noticed that I was trying to find a way to reduce the amount of low-quality and/or spam posts and comments that seem to be overtaking SteemIt these days.
My first step towards setting up a campaign was an article I posted 8 days ago, in which I asked other Steemians what they thought could be considered as spam or low-quality content.
My next step was to add a banner to the bottom of every post I made


The Importance Of Education


The Steem Aware Contest Challenge simply comes down to this: if we want to prevent SteemIt getting cluttered with low-quality content, and to make sure new users stick around and be able to profit from their SteemIt experience, it is our responsibility to educate them and to teach them how to use this platform effectively by making them aware of what to do or what not to do here on SteemIt.
The contest will last for 30 days and will provide 24 basic challenges for you to complete. For every challenge you complete, you can earn points. At the end of the contest, the person who has the most points, will win. And don't worry, everyone can enter and have a chance to win, newbies as well as veterans.
All you've got to do to enter the contest is register at Streemian and join the itwithsm curation trail. You'll find a full explanation on how to do this in the original contest post. Once registered, you simply need to follow the guidelines that will be posted with each challenge.
Why Joining The Contest Is A Good Idea


Joining this contest is free, so you've got nothing to lose, and everything to gain. Even if you don't win the big price, you will learn a lot of new things that will help you to make your SteemIt experience a success.
Personally, I'm joining because I still need to learn a number of things too, ánd because I want to stop SteemIt abuse.
Winning the 100SBD would be a nice extra, but as someone here on SteemIt told me not so long ago: the journey is more important than the destination. All the things you'll be learning along the way will in the end appear to be more valuable than that 100SBD.
If you are lucky enough to win the contest, 100SBD means getting a powerful head start over your competition. If I would be lucky enough to win the main prize, it would open doors to new ways of helping others to get started successfully. I don't know yet, but I could use it to delegate SP to new, talented Steemians, or spread it around in contests like this one.
What To Do Now?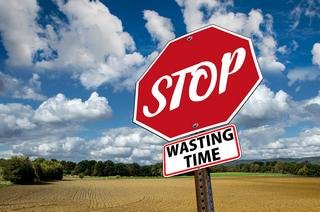 Are you still reading this post? That means I didn't get you excited enough, I guess.
Hurry, and head over the orginal contest post, register for the contest and complete your first challenge.



Please support me: If you are joining the contest, please upvote my comment in the original post's comment section here.
Scroll down until you find the comment that says: 'The entry by @mike314-0005....', upvote it and reply to my entry comment with "I am referred by @mike314-0005"
Also, if you add a link to your own post to that same comment section, also add "I am referred by @mike314-0005"
Remember, you've got nothing to lose and everything to gain!!!!