["Tpot Contest No. 15"] The Sky: A new start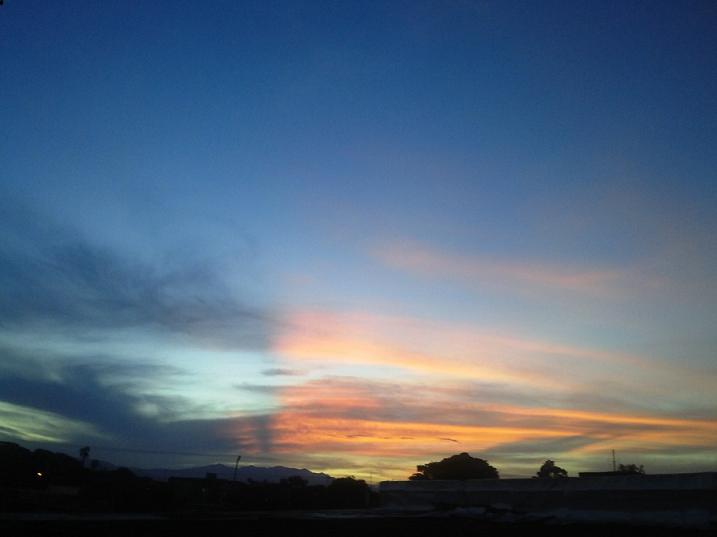 Sunsets always indicate that a day is over, maybe it can sound as something bad or painful but the truth is that a day ending can also mean the end of bad decisions, the end of sadness and broken smiles. The end of a day indicates the start of a new one, with new opportunities that we must take, and even if we fail, we know that there will be another sunset that shows us we can always start again. So here I present you a photo of that beautiful opportunity we have to be grateful and to start over.
This photo is originally mine and no edits have been made. Taken using my phone ZTE Grand X4 on April 17, 2018 at 6:10 PM at Acarigua City, Portuguesa, Venezuela.
This is my entry for Tpot Contest No. 15 with the theme "Sky"