Mermaidvampire's Motivational Video Contest (2 Weeks Running)
Hi, Steemheads!
It is June and now here is my first of the 2 major contests for this month. I am loving contests and now has it as a niche so I have everything contests. Check out my daily, weekly and bimonthly contests (like this one). Thank you all so much for the support.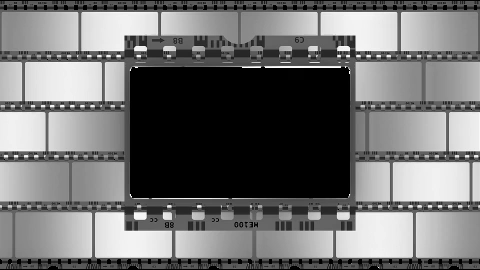 GIF made with Giphy

Mermaidvampire's Motivational Video Contest
Who May Join:
Steemians anywhere and everywhere
Deadline:
2 Weeks (14 days) from now until the deadline on midnight of Monday, June 18, 2018 (Philippine Time) UTC+8
How to Join:
Choose a person or persons or an audience for a motivational video that you will make for them.
This must be motivational with regards to anything like life, career, love, Steemit, anything under the sun.
I will be accepting ALL LANGUAGES as long as there is an English translation.
It can be a video or simply just be a presentation or a sequence of still frames to make a video.
You may choose to have a voice over or a background music for the video.
Feel free to add captions or subtitles but this is not required, but just feel free to do extra for aesthetics.
You can upload it in any Steem Video Condenser like DTube and DLive or even third-party sites like Youtube or Vimeo or anywhere else.
Contest Rules:
This is a motivational video contest, so make sure you capture that thought for this project.
Be sure to have a disclaimer when using music materials that you do not intend to infringe copyrights.
FOLLOW ALL THE DIRECTIONS HERE AND ABOVE.
Refer people that would be interested in this contest and mention them in your post. The more the merrier.
(IMPORTANT) Leave the link to your post as a comment to this post so we will know you have an entry.
Use "movideo" as one of the tags for your post.
---
Please do not copy or plagiarize, I won't be accepting old videos. Please make a new one inspired by this contest and target a particular person to dedicate it for or a group of people that you want to inspire and motivate.
---
This is a no obligation contest, no pressure to upvote and resteem the post (because requiring this is against Steemit SPAM Policies, FYI) but it would greatly help in the success of this contest and to be able to fund more contests in the future so feel free to do so. I really hope you will and thanks!
---
DO NOT UPVOTE THIS POST IF THIS IS BEYOND THE PAYOUT.
IF YOU WANT TO SUPPORT THIS BEYOND THE FIRST WEEK SINCE THIS IS A 2-WEEK RUNNING CONTEST, PLEASE UPVOTE THE UPDATES FOR THIS CONTEST INSTEAD. THANK YOU!
---
Prizes:
1st prize = 25% of the total SBD Payout of this post, 1 @steembasicincome share and 10sp delegation for 15 days from the host.
2nd prize = 15% of the total SBD Payout of this post, 1 @steembasicincome share and 5sp delegation for 15 days from the host.
3rd prize = 10% of the total SBD Payout of this post, 1 @steembasicincome share and 5sp delegation for 15 days from the host.
50% of the total SBP Payout of the post will be shared by all other contestants who will join. (Consolation Prize)
Still, NO ONE LOSES in this contest because we always have enough to share to everyone no matter how small the payout is.
The Judge:
The judge will be @mermaidvampire, herself.
Criteria for Judging:
Following instructions - 10%
Content -30%
Motivational Factor - 50%
Aesthetics- 10%
Declaration of Winners:
The declaration of winners will be within the week after June 18, 2018.
Contest Rationale:
Why am I doing this contest? I want to help my fellow red fishes and I want to matter in this platform just by doing that. I love Steemit and the people in it and I enjoy being here, so might as well do something fun and worthwhile and helpful here.
Note:
If at any point, you need help with fixing audio or video and other technical issues as you make your piece for this contest or as you upload it, let me know by sending me a memo in the wallet or contacting me directly in Discord: mermaidvampire#4421, I'd be glad to give you tweaks and suggestions to make it work.
I made this video for a fellow dialysis patient. He wanted to make a video of his life but he did not know how and he wanted to join a contest. I surprised him and made him one on the last hour before the deadline, I downloaded all his public FB pics and made something in powerpoint and saved it as an MP4. It won him the grand prize and my share was given to his mom. His parents cried watching it. I am uploading this video here with his permission.
JOIN, INSPIRE PEOPLE AND WIN!!!
---
Love and Peace,

Join the house of cool bunch Steemians right here in #steemitachievers!
Follow @steemitachievers.
Join the amazing Pinoy Steemian crypto-heads in #steemitpowerupph!
Follow @steemitpowerupph.

Please support @surpassinggoogle as a witness by voting him here and type in "steemgigs" in the first search box.
If you want to give him witness voting decisions on your behalf, on that same page type in "surpassinggoogle" in the second box as a proxy.
Support his other brainchild projects like #untalented, #steemgigs, #teardrops, #steemsecrets and #ulogs. Thank you!