Venezuelan Patacones
Hello friends steemiants, this is my entry to the cooking contest of the friend @jennimorillo, sponsored by the friend @leeuw.
I will talk about the popular patacones, this is a very common dish in my house since I have a very good friend who is maracucha and this is one of the emblematic dishes of the state zulia, and every time we do a share at home my friend appears with their famous patacones and for this reason they are almost a tradition for me.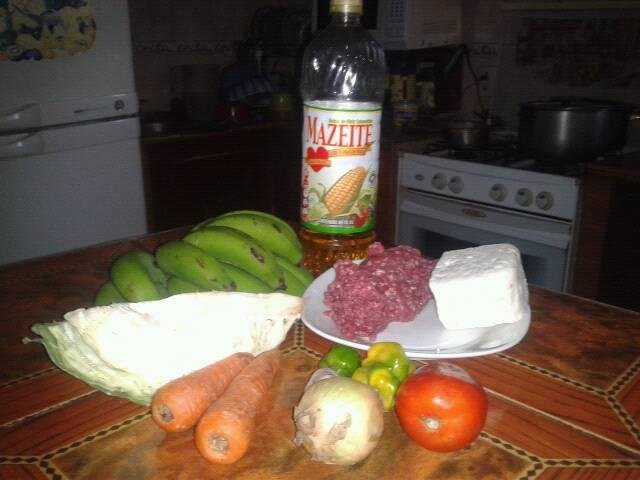 Although this is my version of the patacones since the Zulia people have a lot more ingredients, which unfortunately due to the harsh situation in the country I could not get them all because of its high cost, but here is this recipe that is much simpler, but I dare to I also say that it is much more tasty, because I made it with a lot of love to share with my friends from Steemit!
We need
Cambur green
Ground beef
Tomato
Onion
chili pepper
Garlic
Salt
Carrot
Cabbage
White cheese
Oil
The preparation is a bit complex, of course it's all a matter of practice, but the best way is to do it step by step
1 Prepare the ground beef; we wash and finely chop all the dressings (tomato, onion, garlic and aji) in a medium pot we put them to fry and add the meat so that it cooks very well, we make salt to taste and reserve.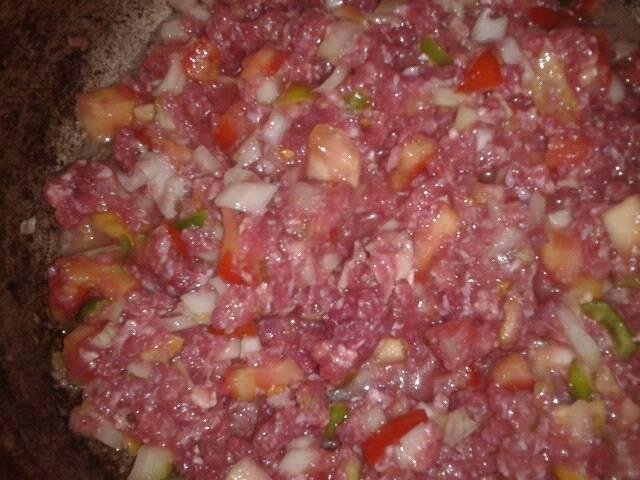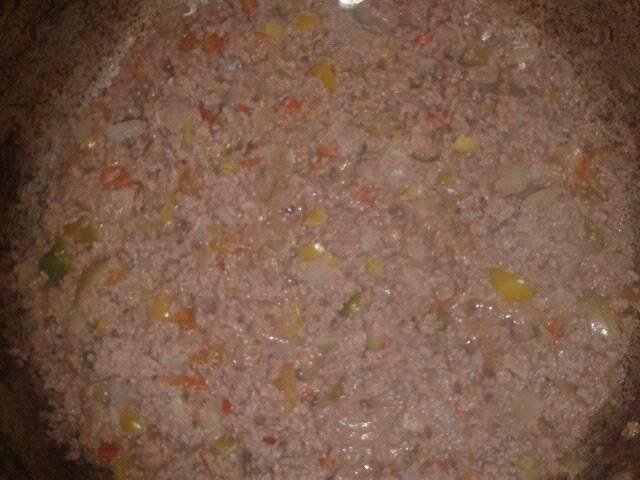 2 Peel and cut the cambiums in half (so that your hands do not get dirty, smear them with a little edible oil while you are working on the exchanges)
3 In a frying pan with hot oil, we are going to place the food and drink them for 2 or 3 minutes so that they can be sealed and shaped.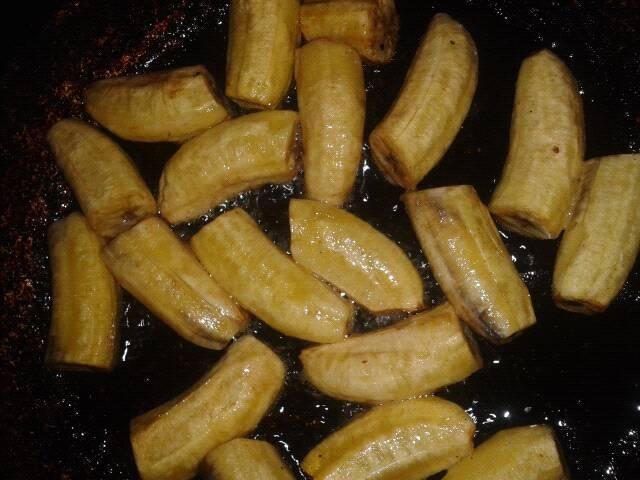 4 With the help of a cloth and a kitchen board, we will crush the pieces of cambur already sealed. spread the cloth, put the cloth and fold the cloth in half, with the table you will crush the banana
5 Once you have crushed them, you will hold them for a while longer until they are golden brown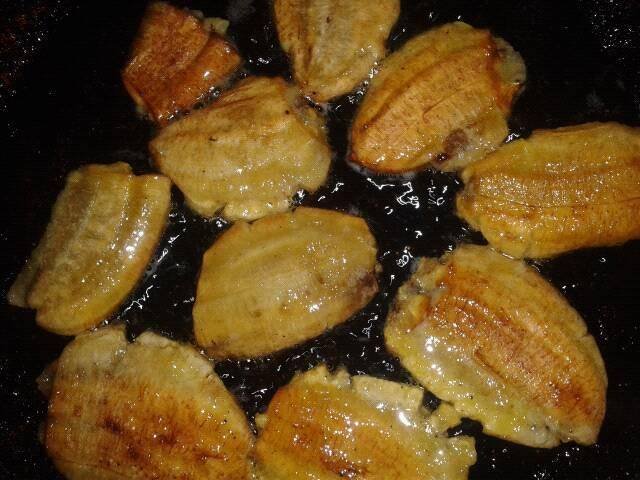 6 Take the carrot and the rays, take the cabbage and chop it in very thin julienne (before doing it, wash them very well, mix them in a cup with a little salt, this is our salad.
7 Grate some white cheese.
Once all these steps are ready, we are ready for the best part; Serve our patacones!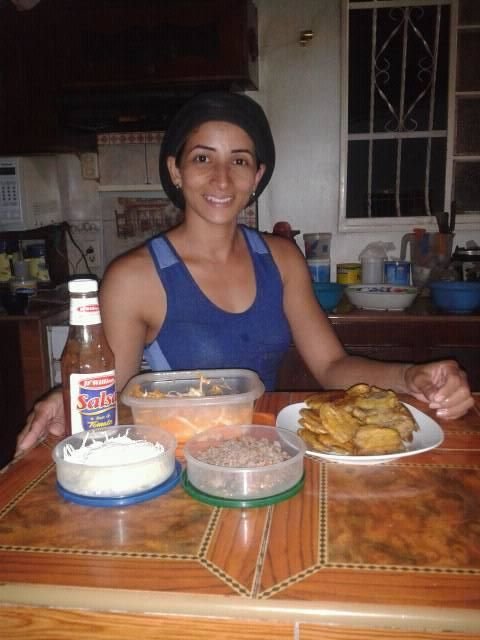 We take a plate and place the tostones; we put meat, salad, cheese and a touch of tomato sauce!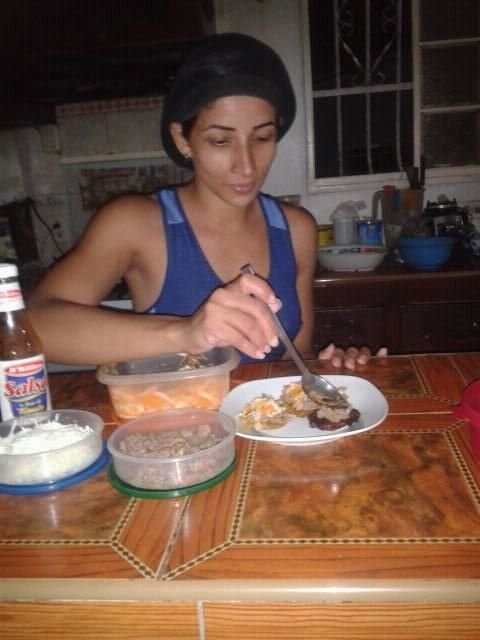 Now to enjoy this delicious bite!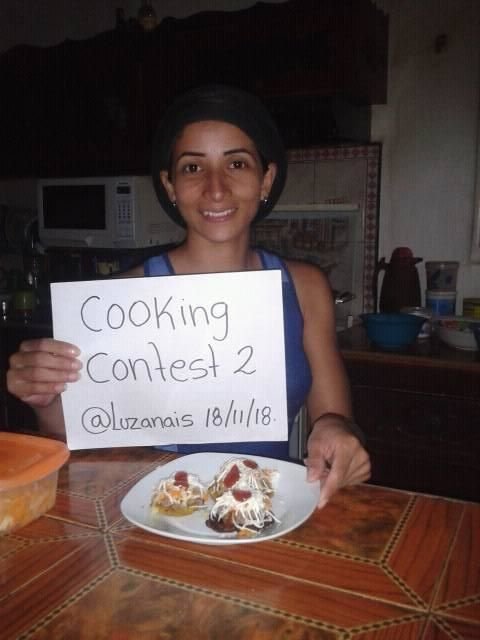 I send a greeting, a big hug and a very rich patacon from Venezuela!