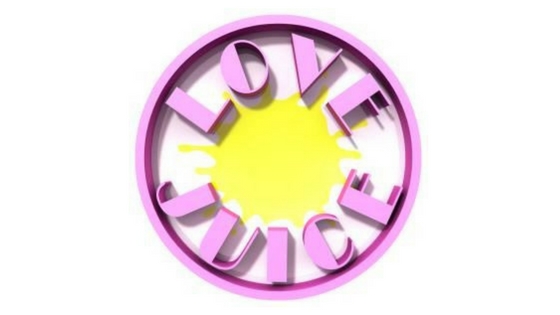 Lovejuice Wants To Help Minnows Grow!


We all know as a minnow it takes time to grow before you start receiving nice payouts on posts.
Well, @lovejuice is here to help!
@lovejuice is a loving little bid bot that wants to pay you for quality submissions!
This initiative is brought to you by @aggroed, the creator of @lovejuice, the Minnow Support Project, and the Peace, Abundance, and Liberty Discord Channel.
@aggroed's initial idea was to offer 5 SBD to each person who submitted a short story or poem about @lovejuice, but he has recently expanded his generosity to include ANY high quality content!
This promotion is intended for minnows who generally receive less than $5 on their own posts so that they have a chance to make more money and also promote their work to @lovejuice's near 1,000 followers.
But, anyone is welcome to submit something.
You will also have a chance for your work to be resteemed on the Minnow Support Account which has 5,766 followers!
This is @lovejuice's way to promote the bot while also give back to the community.
The main goal here is to help promote and support minnows so you can submit anything you want!


Here is a list of some preferable ideas
Stories or poems about @lovejuice (Erotic or family friendly)
Posts about the Minnow Support Project
Posts about the Palnet Discord
Posts about the concepts of Peace, Abundance, and Liberty
Posts about Steemit or Cryptocurrency
Posts about projects you are working on to help the Steemit Community
Original short stories or poetry
Original artwork/photography (please provide some text along with your art)
Original music
Posts about cats and aliens?
Rules
Your submission must be your own original work that has never been posted on Steemit before
Your submission will be posted through the @lovejuice account, so DO NOT send an already published Steemit post.
You will be given credit for your work on the post and you can also put a promotional line about yourself in the post
You can submit your work in the comment section here or send it to Isaria#5473 via DM in the Palnet Discord https://discord.gg/U4qqvTv
Preferably format your submission using hackmd.io and submit the link
If your work is accepted and posted, you will receive 5 SBD upon payout of your @lovejuice post.
You will receive even more if the post happens to get hit with some Whale votes!
About Lovejuice


@lovejuice is a small bid bot meant to help smaller community members get a head start.
It gives access to larger votes to smaller accounts and it's a fun way to get a nice boost. It's not only a way to help newbies get off the ground, but it's also great to use on posts other than your own in order to help other members of the community.
@lovejuice has a 0.1SBD minimum bid. So for 0.1 sbds you basically have a chance at up to 1.2-1.6 SBDs. If you're timing is good it's a pretty sweet deal.
And remember:
Lovejuice is best shared between 2 or more people rather than simply sprayed all over yourself!