GUESS THE CARD and WIN 7 SBD! (quick simple contest)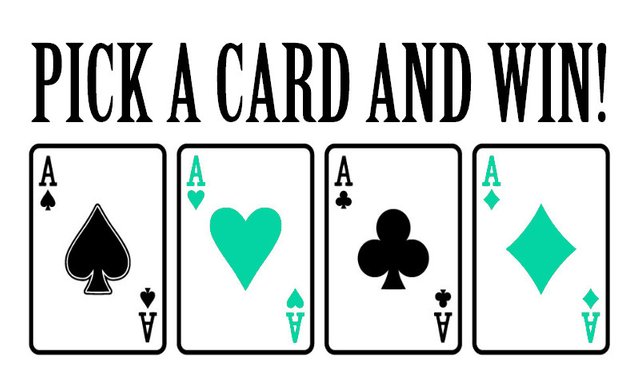 Hi guys, next round of the WORST STEEMIT CONTEST (no.5 the worst joke) will open next week but until then you can try luck in this quick simple contest. Only think you have to do in order to win (7 SBD) is to pick a right card symbol by upvoting one of the suit pictures DOWN IN THE COMMENT SECTION.
Simple rules:
1) UPVOTE MY COMMENT WITH A CARD SUIT OF YOUR CHOICE AND WAIT TO SEE IF YOU WON 7 SBD!
.
At the end of this contest I will take one card from the deck. Then I will do a random pick from all contestants who picked the right symbol.
GOOD LUCK!