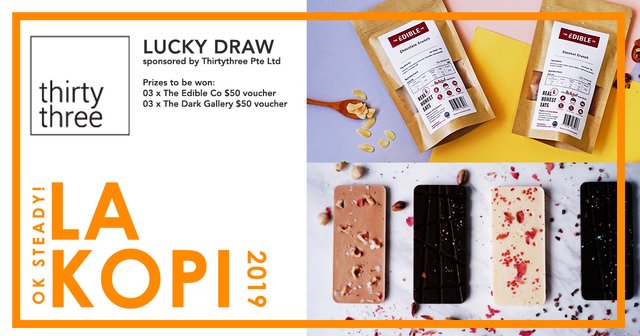 For Singaporeans and PR residing in Singapore only.
Enter the LA KOPI 2019 Thirtythree Pte Ltd Lucky Draw and win attractive vouchers! 6 winners to be picked (one voucher per winner) for the prizes below:
3 x The Edible Co $50 voucher
3 x The Dark Gallery $50 voucher
Good luck to everyone!
https://basicfront.easypromosapp.com/p/933902?lc=eng
Posted using Partiko iOS