The Results are in from my First Crypto Charts Contest. Here are the winners from the original Post!
This is the original post.
https://steemit.com/cryptocurrency/@jacobts/new-contest-price-charts-forecast-bitcoin-litecoin-ethereum-win-sbd
First Prize
@yuninho
3.5 sbd
Second Prize
@elgeko
1.5 sbd
Third Prize
@nabstertsr
1 sbd
They won based on adding up their guesses on the Price of BTC, LTC, and Ethereum Today.
The total liquid SBD was 7.5 and I'm giving away most of it.
This week's contest will be more simple:
---
But FIRST Price Charts: STEEM . ETHEREUM . LITECOIN . BITCOIN .
---
STEEM . Possible retrace to .00045
Bullish . Currently at .00055 level. Recent surge plus the daily MacD and RSI suggest a pullback to the moving averages and .5 fib area of .00045.
But overall a crossover in the Moving Averages is a bullish sign.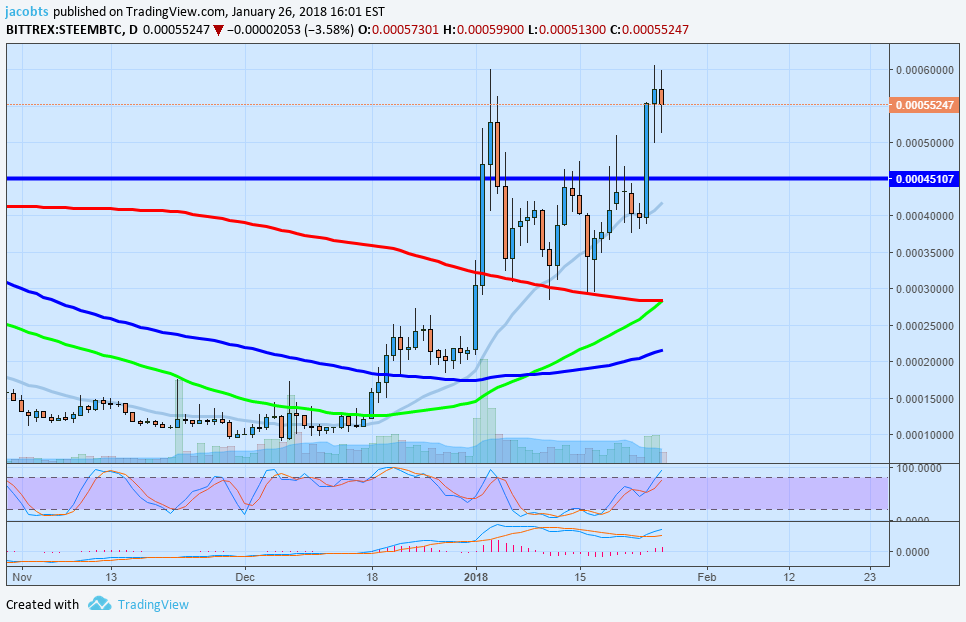 ---
#ETHEREUM . Bearish Retracement before Bullish Continuation
Currently around .094 but has not met Higher Highs so could retrace to .5 fib levels of .062 where all the Moving Averages are clustered. Bearish MacD & embedded RSI . We'll see.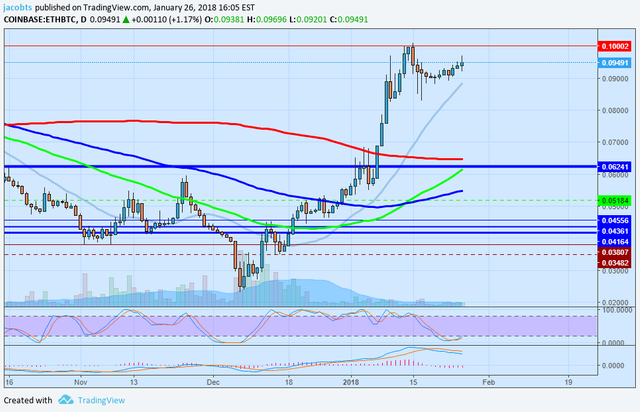 ---
LITECOIN . Bullish Pressure to Breakout
Bullish Pressure building up. Bullish MacD and RSI . Moving Averages swooping up. It has been ranging. It needs to get .017 resistance level to be sure. Currently around .0159 level.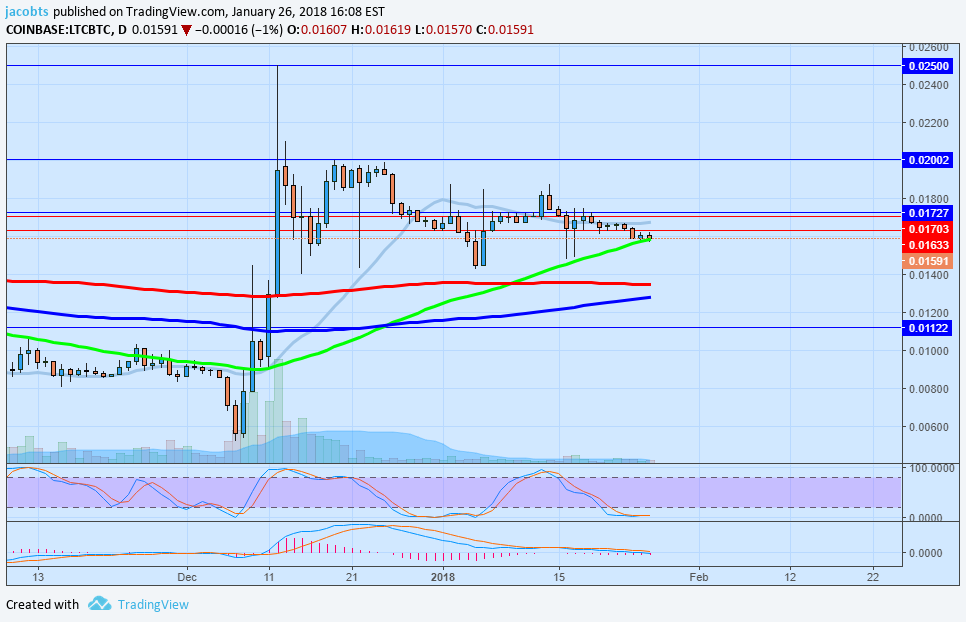 ---
BITCOIN . No Man's Land
Bullish MacD and RSI .
Bearish Moving Averages and Trend.
Bitcoin is catching lots of heat from Crypto Enthusiasts eager to dump their one time love for flashier and "faster" options. My question is, how many of you are actually using crypto transactions on a regular basis? How many of you are in the USA? How many of you are living your normal life while the Billionaires muscle their way in on Bitcoin?
Because the Billionaires are muscling in on Bitcoin. CME , CBOE , Future, Options, Institutional Trading & Investing. Like it or not, Bitcoin will be the icebreaker for all other crypto. So where it goes, we all go.
Currently Futures closed today and price did nothing. Future options are currently trading at around the same price as Bitcoin current.
Current Price $10920.
Trend suggest $8000.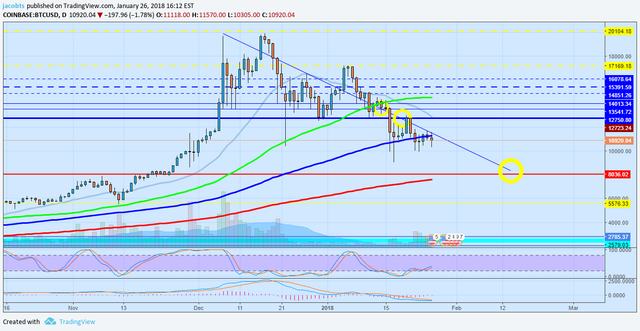 ---
NEW CONTEST . GUESS THE PRICE OF STEEM
Simple Rules
1) UPVOTE
2) Reseteem or Share (if you tweet or facebook, leave a link)
3) WHAT IS THE PRICE OF STEEM . FEBRUARY 1 . 8am Eastern Time Opening.
Just basically guess the price of STEEM at 8am Opening on Thursday February 1st.
It is currently at $6 or .0005515 BTC. So leave your comment in both USD and BTC.
FIRST PLACE = 50% of Liquid SBD from this Post.
Second & Third Price = share something close to 25% and 12% of the SBD.
---
---
#UpVote | ACORNS | Coinbase | SteemSpeak | OpenLedger | #improv | #family | #thankyou